Andie MacDowell's Sister Inspires Her To Let Her Natural Hair Color Shine
Andie MacDowell is done hiding her greying strands using hair dyes. The 64-year-old actress, who stopped coloring her hair during the pandemic revealed she was inspired to do so by her sister.
"My sister's full-on silver and she's only 18 months older than me. I thought she looked so much more beautiful being silver. I was jealous," the L'Oréal Paris international spokeswoman said, according to PEOPLE.
"During COVID, I could see the roots with my face and with my skin and my eyes, and I liked it. I felt that I would be happier. And I am happier. I really like it. I'm 64, and this is the time of my life. Eventually, I'm going to be silver. And I wanted to have this experience of feeling what it is," she continued.
The first step to embracing herself, flaws and all, was to accept her natural hair. "Your belly gets bigger as you get older too. And I've had three babies. I'm constantly having to work on loving that part of my body. It's so hard," said MacDowell.
She also revealed that her daughters, actresses Rainey Qualley, 32, and Margaret Qualley, 27, whom she shares with ex-husband Paul Qualley, constantly remind her not to be so hard on herself.
"If I ever say anything demeaning about myself, because I've taught them not to do that, they'll say, 'Why are you doing what you told us not to do?'" says MacDowell, who also has a son, Justin Qualley, 36.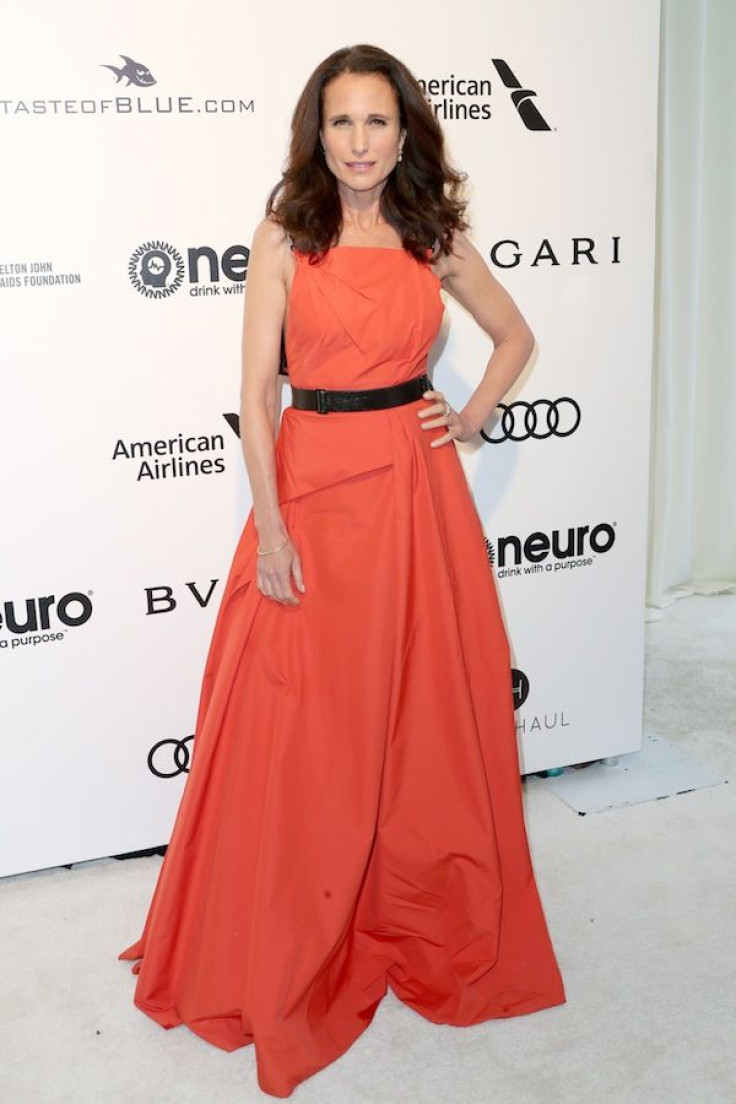 Now, she is working on accepting the fact that her body has changed, despite leading an active lifestyle. "Even if you work out, and I work out all the time—I hike, I do yoga, I eat super healthy—there's only so much you can do," she said.
Going through menopause has also changed her body, MacDowell revealed. "Believe me, it gets even harder. Because after menopause, your hormones change, your shape changes. And I've got a very perceptive eye. So you see it. I will see it on other people, I'll see it on myself."
Even though she says it's a "constant daily job" to be kinder to herself, she's learning how to do it better with each passing day. "Aging is a really, really intimate educator on loving yourself because you can't stop it. It's going to happen," she said.
This is not the first time MacDowell has spoken about embracing her hair. Last year, in an interview with Vogue, the actress revealed that her decision to stop coloring her hair was the right one because it helped her feel like herself.
"I've never felt more powerful. I feel more honest. I feel like I'm not pretending. I feel like I'm embracing right where I am. I feel really comfortable. And in a lot of ways, I think it's more striking on my face. I just feel like it suits me."
© Copyright IBTimes 2023. All rights reserved.