Andrew Cuomo News Corp Deal: GOP Demands Governor Release Text Of His Book Contract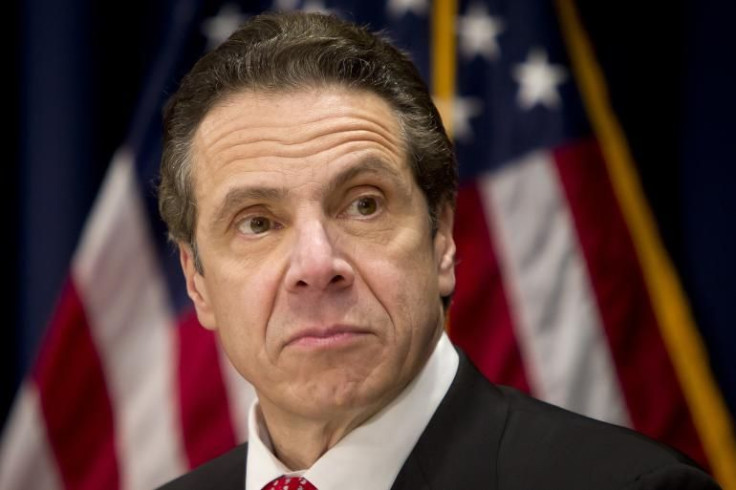 The New York Republican State Committee has issued a formal demand for Gov. Andrew Cuomo to release the text of a HarperCollins contract paying him up to $700,000 for a poorly selling memoir. The GOP's call follows an International Business Times report showing that Cuomo backed bills that helped HarperCollins' parent company, News Corporation, before the governor signed his book deal in 2013.
"This report raises serious questions, and New Yorkers deserve answers," said GOP spokesman David Laska. "If Andrew Cuomo is serious about ending corruption in Albany, let him start with transparency in his own office by releasing the full text of his contract with HarperCollins. What does the governor have to hide?"
Earlier this week, Cuomo's office rejected IBTimes' request to release the contract. The Democratic governor's refusal to make the document public comes at the same time he has been calling for greater disclosure of New York lawmakers' outside income. Federal criminal investigators are currently looking into possible connections between lawmakers' outside income and state initiatives that help the companies that are paying them. Republicans control the New York state Senate, so they, too, potentially have the power to investigate.
Cuomo has scoffed at the notion that his book contract poses any conflict with his role overseeing state business. Yet, prior to the book deal, Cuomo signed legislation exempting online publications from sales tax and his administration exempted e-books from sales tax.
Those moves came as state documents listed News Corp. as lobbying the governor's office and his tax department. The documents show that Rupert Murdoch's media giant lobbied on the tax exemption bill that Cuomo signed. The documents also show News Corp. lobbied the governor's office just before he backed an expansion of a film tax credit program that has benefited movies made by Murdoch's 21st Century Fox. Other state records show News Corp. has continued to lobby the administration after the book deal was signed and the company began paying Cuomo.
© Copyright IBTimes 2023. All rights reserved.