Android 4.1 Jelly Bean Release Imminent: Galaxy S3, Galaxy Note, And A Full List Of Devices Confirmed For The Upgrade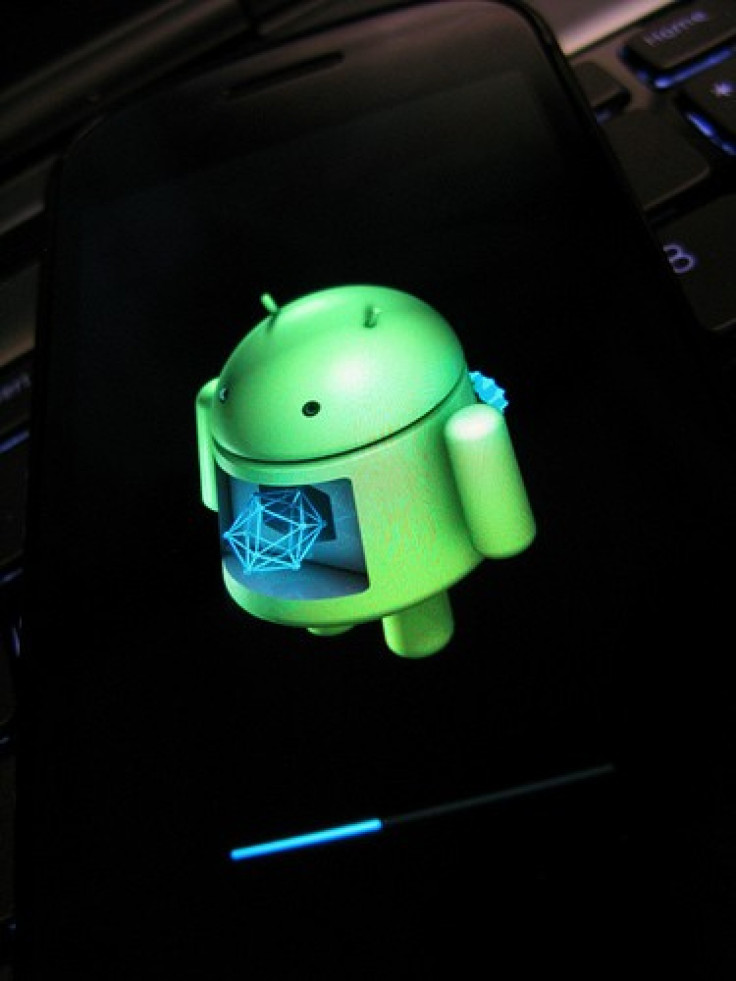 Some Android users will be getting a sweet treat in the near future. The release date for Android 4.1 Jelly Bean has been confirmed for the majority of devices powered by Google's popular OS. The new "buttery smooth" iteration of Android was announced at the search engine giant's I/O developer's conference in June, and is rolling out just a day ahead of Apple's new iOS 6 software.
<div class="&quot;imageBox&quot;" style="&quot;width:" 377px;"="">
Android 4.1 Jelly Bean adds features to the widely popular Ice Cream Sandwich operating system, bringing higher-quality performance, Android Beam, a more accurate keyboard, and a "fast, fluid and smooth" interface among other additions.
Google's Nexus 7 tablet was among the first to get the software update, and now the Android 4.1 operating system has been released for a slew of other Android-based devices. With all the countless alleged "leaks" and Jelly Bean release date rumors, it could be difficult to keep track of which Android smartphones and tablets will get the upgrade.
Not sure if your device is on track for Jelly Bean? Check out the full list of tablets and smartphones that have already received the upgrade or are going to receive it in the near future.
Devices that have received Android 4.1 Jelly Bean in June/August:
- Asus Transformer Pad TF 300
- Motorola Xoom
- Samsung Galaxy Nexus
- Samsung Nexus S
Devices confirmed for the Android 4.1 Jelly Bean upgrade:
The tablets and smartphones below have been confirmed by either their manufacturer or carrier to get the Jelly Bean update, according to ComputerWorld.
- Asus Transformer Prime TF201
- Asus Transformer Pad Infinity TF700
- HTC One S
- HTC One X
- HTC One XL
- Motorola Droid Razr HD
- Motorola Droid Razr HD Maxx
- Motorola Droid Razr M
- Samsung Galaxy Note
- Samsung Galaxy Note 10.1
- Samsung Galaxy S3
- Sony Xperia T
- Sony Xperia Tablet S
- Sony Xperia V
The treat-themed operating system seems to be making its way to the popular, higher-end devices that Android has to offer. The official release dates have not been confirmed for many of the devices listed above, but numerous clues have hinted that Jelly Bean could launch for the Galaxy S3 very soon.
The most recent report comes from CNET UK, who has said that a Samsung executive confirmed that the Android 4.1 Jelly Bean release date for the Galaxy S3 will be in October. This is for the U.K. variant, and a spokesperson from the U.S. division of Samsung has not revealed any launch information.
"Samsung Mobile has not determined which devices will be eligible for the Jelly Bean software update. We will share that information publicly as soon as the product road map is confirmed," the company representative said to CNET.
This sound as if Galaxy S3 owners in the U.S. will have to wait a little longer for the update, but an official announcement has yet to be made.
© Copyright IBTimes 2022. All rights reserved.
FOLLOW MORE IBT NEWS ON THE BELOW CHANNELS