Andrzej Wajda, Legendary Polish Director, Dies At 90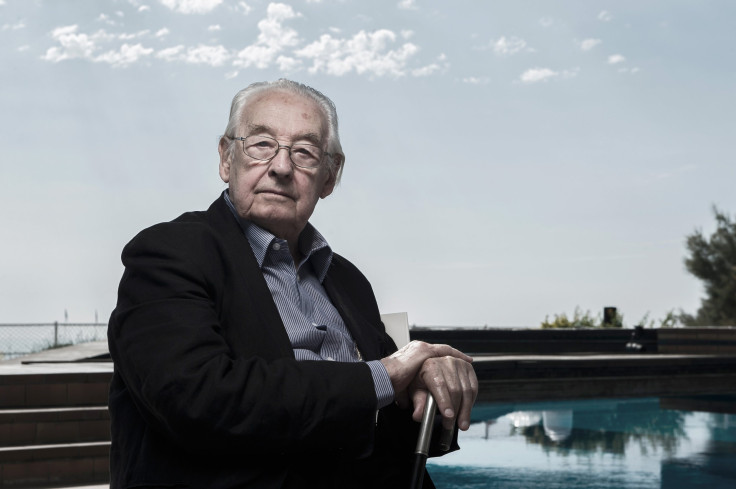 Legendary Polish director Andrzej Wajda, the power behind the country's foreign-language Oscar submission this year, has died at the age of 90, his colleague, film director Jacek Bromski said.
Wajda was born in the north-eastern Polish town of Suwalki in 1926 to an army officer. His father was one of the 22,500 Polish officers killed by Soviets in 1940 in the Katyn forest after the Nazis and the Soviet Union overran the country.
The Polish director studied painting briefly before attending the renowned Łódź Film School. Most of Wajda's career as a director was centred on his critique of Poland's repressive communist government and numerous indigenous narratives. In the initial years, he worked under the shackles of censorship and faced pressure to alter the course of his work.
However, during a brief period of loosening of censorship in 1980, Wajda made "Man of Iron." The film was in line with his own political affiliation with the Solidarity Party and depicted early successes of an anti-communist labor movement. The Polish government cracked down on the project, putting the production company out of business. The film went on to win the prestigious Palme D'Or at the Cannes Film Festival in 1981.
"I never thought I would live to see the moment when Poland would be a free country," Wajda told the Associated Press in a 2007 interview. "I thought I would die in that system. It was so surprising and so extraordinary that I lived to see freedom."
Four other films directed by Wajda have been nominated for the Oscars in the past – " The Promised Land" (1975), "The Maids of Wilko" (1979), " Man of Iron" (1981), and " Katyń" (2008) – and the director won an honorary Oscar for lifetime achievement in 2000, for "five decades of extraordinary film direction."
"I'm touched by the respect and confidence in my recent work the Polish committee has shown by choosing it to represent Poland in the Oscar run," Wajda told The Hollywood Reporter after "Afterimage" was chosen as Poland's Oscar entry. "The film is universal and deeply significant for all of us now, who worry about the development of political events in many corners of the world. It is of crucial importance to remember about the sorrowful past in order to not repeat it in the future."
© Copyright IBTimes 2023. All rights reserved.