Andy Fields Purchases Genuine Andy Warhol Sketch Worth $2 Million for $5 at Garage Sale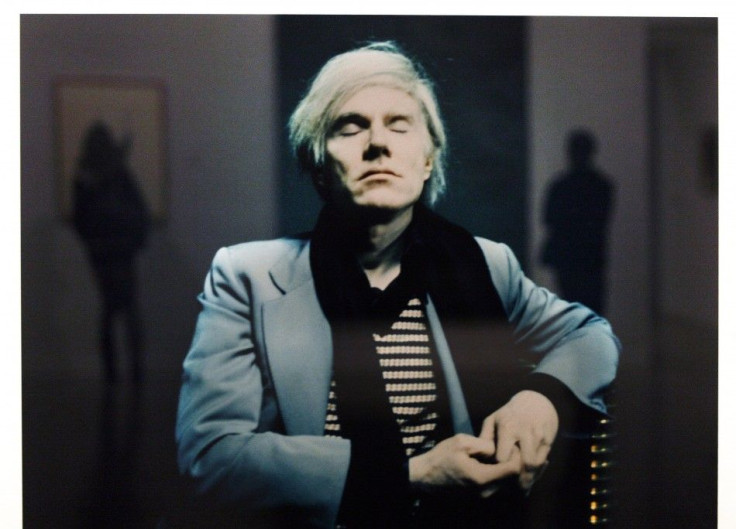 Andy Fields, a businessman in England, claims he found Pop Art sketch drawn by a young Andy Warhol at a garage sale and purchased it for $5.
According to The Telegraph, Fields purchased the sketch in 2010 in Las Vegas from a man who claims his aunt cared for Warhol as a child. The drawing of Rudy Vallee in Pop Art style is signed by Warhol and dates back to the 1930's, when the infamous pop artist was just 10 or 11-years-old.
While it was only purchased for $5 from the man, allegedly a drug user, the sketch is estimated to be worth more than $2 million today.
The find is monumental as the picture of Rudy Vallee's face over yellow, orange and green geometric squares in Pop style could have been the first of its kind, as the style of Pop Art didn't emerge officially until the mid-1950's in the UK. For Fields, this is proof that Warhol, who many debate was an artist that copied or was inspired by the likes of Claes Oldenburg, had his hand in the creation of Pop Art.
It's an incredibly important work. It redefines the work of one of the most famous artists of the last 100 years, Fields told The Sun. It moves the birth of Pop Art back two decades, showing Warhol was already doing that sort of stuff at a far younger age.
Some are still skeptical of the authenticity as the signature that appears on the sketch reads Andy Warhol but the artist didn't change his birth name which was Andy Warhola until 1949. However, art historians have debunked these claims and verified the drawing as a genuine Warhol.
Fields told The Telegraph that he has no plans to sell the Pop Art artifact but will put the incredibly important work on display.
I'm not interested in the financial gain for now. It's only right that great art should be shared, he told The Sun.
As for the man that sold Andy Fields the painting, he ceases to exist.
I needed to find out everything he knew about it, Fields said of the seller, But he'd vanished.
© Copyright IBTimes 2023. All rights reserved.