Angelina Jolie Allegedly Cut Brad Pitt Out Of Lucrative Real Estate Deal: Report
KEY POINTS
Brad Pitt accused Angelina Jolie of trying to sell her stake in Chateau Miraval without informing him
The actor alleged in a new lawsuit that Jolie's company did not act in the best interest of his firm, which owned Miraval
Pitt wants the 10% transfer he gave to Jolie's company three years before they broke up to be nullified
Angelina Jolie allegedly tried to sell off her stake in her shared estate with ex Brad Pitt without informing the latter, a report has claimed.
The "Maleficent" star used devious means to cut Pitt out of a lucrative real estate deal involving their shared property in Correns, France called Chateau Miraval, Page Six reported. Jolie allegedly tried to sell off her 50-percent stake in the $164 million estate without giving the "Once Upon a Time in Hollywood" actor the option to buy her out, according to the court documents filed in Luxembourg obtained by the outlet Tuesday.
The claims were made when the exes' lawyers went to court Monday for their long-running custody dispute. The lawsuit claimed that both held their shares for Miraval in separate liability companies (LLCs).
The court documents indicated that Miraval is owned by Quimicum, a company for which Pitt held a 60% share through his company Mondo Bongo. Jolie held 40% through her company Nouvel. However, Pitt transferred 10% of the estate from Mondo Bongo to Jolie's Nouvel in 2013, three years before they broke up, for them to have equal shares.
Both Pitt and Jolie agreed to ask each other for permission if they were to sell their shares. The new lawsuit against Jolie alleged that she tried to sell her stake without informing Pitt and giving him the right of first refusal. Pitt wants the 10% transfer to be void as the shares were sold for only €1 and not a "serious" amount as required by Luxembourg law. The property is now valued at €140 million (about $164 million)
"It is worth mentioning that, for the last four years, Nouvel [Jolie's company] did not act in the best interest of Quimicum by systematically delaying the approval of the annual accounts and the renewal of the manager," the suit stated.
"We understand that behind this systematic obstruction, the real purpose of Nouvel and its shareholder [Jolie] is to sell its stake in Chateau Miraval SA in a way that would circumvent Mondo Bongo's right of first refusal (as provided in Quimicum's articles of approval), taking, as a result, a capital gain raised thanks to Mondo Bongo's investment and to which Nouvel did not contribute."
Following the recent issue about the exes, an unnamed source told Page Six that the move was "another example of Angelina trying to circumvent the rules and avoid their obligations." Meanwhile, a different source added, "He did all the work; she did nothing."
Last year, Pitt took his ex-girlfriend Nicole Poturalski to Chateau Miraval. The trip was reportedly more about the limited release of Fleur de Miraval which he announced earlier that year. During the visit, Pitt participated in the 1,200-acre estate's yearly harvest. He has been doing it for years, according to reports.
"For me, Champagne conjures up feelings of celebration, quality, prestige, and luxury," Pitt told People at the time. "But rosé Champagne is still relatively unknown. Backed by our success with Miraval in Provence, I wanted us to try to create the defining brand of rosé Champagne, focusing all our efforts on just this one color."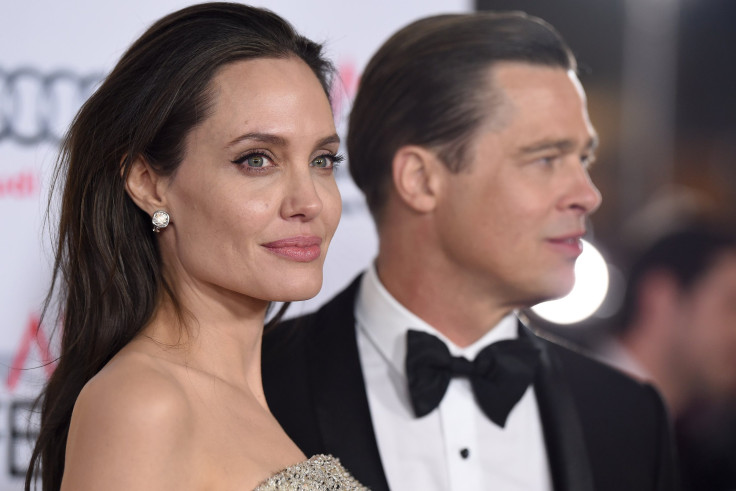 © Copyright IBTimes 2023. All rights reserved.
FOLLOW MORE IBT NEWS ON THE BELOW CHANNELS