Angelina Jolie Allows Kids To Spend Time With Brad Pitt For Father's Day Before Ethiopia Trip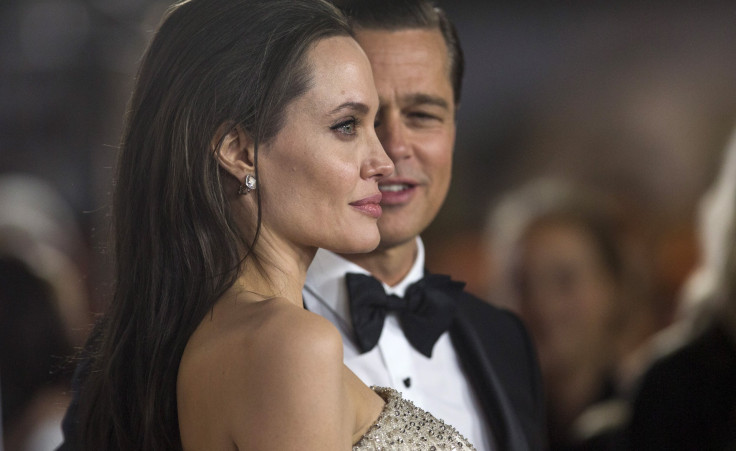 Angelina Jolie gave her estranged husband, Brad Pitt, a wonderful Father's Day gift: time with his children.
According to E! News, some of Jolie and Pitt's children spent time with their dad at his home in Los Angeles over the weekend. They were spotted being dropped off in a Suburban. After a few hours of bonding with Pitt, his children were picked up and went back to Jolie's home. All six traveled with their mom to the LAX to go on a trip to Ethiopia. Zahara, 12, was adopted from the country in 2005.
Read: Angelina Jolie credits her late mother Marcheline Bertrand for her parenting skills
Jolie filed for divorce from Pitt in September 2016, two years after getting married to the actor. They were together for over a decade before finally deciding to tie the knot. After getting into a custody battle over their children, Pitt and Jolie reached a temporary agreement that states that the kids will be living with Jolie, while Pitt could have therapeutic visitation with them. The actor was also required to attend weekly individual therapy sessions.
Last month, "The Inglorious Basterds" star opened up to GQ Style about his split from Jolie. The actor shared that he loves going to his individual therapy sessions, but only managed to find the right therapist after meeting with two professionals. Pitt also acknowledged some of his shortcomings and made a vow to become a better father.
Prior to Jolie's divorce filing, news broke out that Pitt was involved in an altercation with his 15-year-old son, Maddox. There were claims that Pitt physically assaulted the teenager, and FBI investigated the incident. It was later closed with no charges.
"I was really on my back and chained to a system when Child Services was called. After that, we've been able to work together to sort this out. We're both doing our best. I heard one lawyer say, 'No one wins in court – it's just a matter of who gets hurt worse.' And it seems to be true. You spend a year just focused on building a case to prove your point and why you're right and why they're wrong, and it's just an investment in vitriolic hatred," he said.
© Copyright IBTimes 2023. All rights reserved.