Angelina Jolie Brings Son Pax As Her Date To 2018 Golden Globes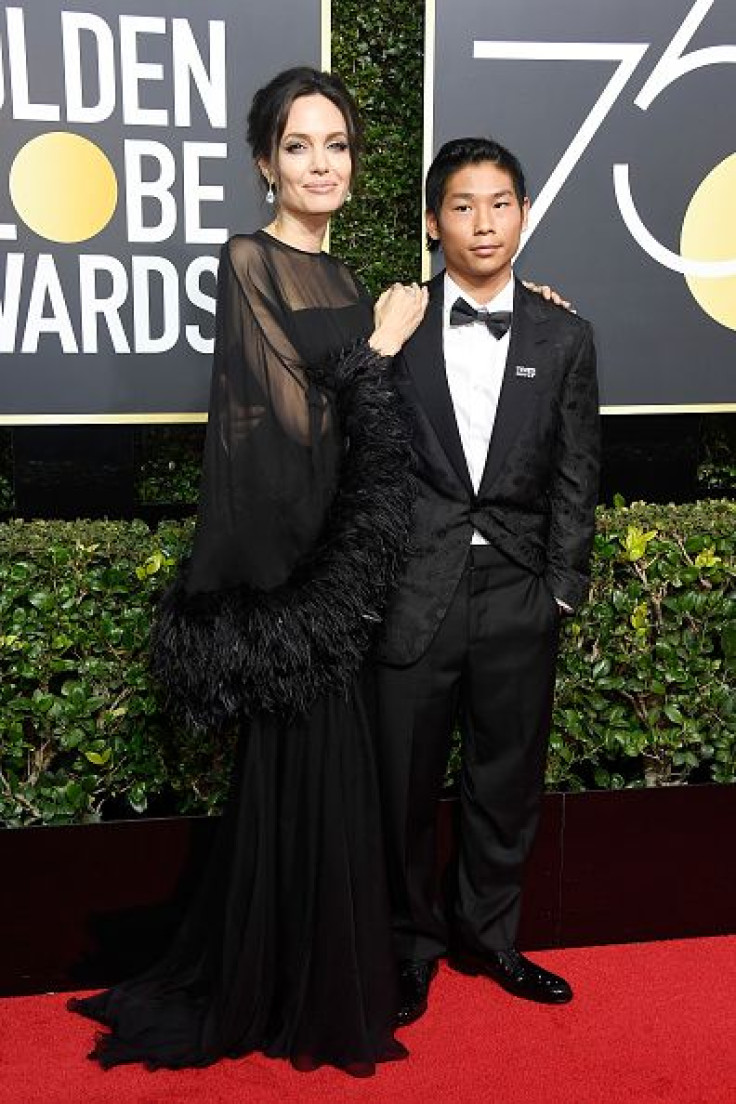 Angelina Jolie recently brought her son, Pax, as her date to the 2018 Golden Globes.
Jolie and Pax both wore all-black ensembles to the red carpet event on Sunday. Pax, 14, also had a "Time's Up" pin attached to his tuxedo.
The "Maleficent" star headed to the awards night as a presenter alongside Jennifer Aniston, Helen Mirren and Emma Watson, according to People.
Meanwhile, this is not the first time that Jolie brought her kids to award shows and other public events. Last month, Pax, Knox, Vivienne, Shiloh and Zahara were all present at the 2017 United Nations Correspondents Association Awards. Their mom was the recipient of the 2017 UNCA Global Citizen of the year award.
Jolie has also been spending a lot of time with her kids, who are all currently being homeschooled. After she filed for divorce from Brad Pitt, their six children have been staying with her in her home in Los Angeles.
A source previously told People, "Angelina is busy with everything she is doing, including being a super mom to her kids. But she is doing fine and working with Brad on way to continue their lives so everyone is happy."
Pitt has also stayed committed to his family even though he and Jolie are no longer living together under one roof. Earlier this month, another source confirmed that the actor gets to spend time with his six children every now and then.
"He sees the kids privately. They come by his house for visits, but it's not as often as he would like. The whole situation is still a work in progress and very sensitive. He doesn't talk a lot about it and keeps it to himself," a source told E! News.
When Jolie and Pitt were still together, their kids were also their priority. In 2015, Pitt told the Telegraph, "Everyone talks about the joy of having kids – blah, blah, blah. But I never knew how much I could love something until I looked in the faces of my children."
© Copyright IBTimes 2023. All rights reserved.