Angelina Jolie Not 'Smitten' With Cambodian Rapper After Brad Pitt Divorce
Angelina Jolie has not come public with a relationship since divorcing Brad Pitt, and she's definitely not smitten with a Cambodian-American rapper.
Last year, New Idea put out a story claiming that Jolie is "smitten" with filmmaker, rapper and musician PraCh Ly. However, Gossip Cop has debunked this claim, pointing out that it has been a year since then, but no official news about Jolie and Ly dating has surfaced.
At the time, New Idea claimed that the Cambodian-American rapper would visit Jolie's home in Hollywood secretly so they could spend time with each other away from the public eye. The tabloid further claimed that the musician formed a close connection with Maddox, Jolie and ex-husband Brad Pitt's eldest child who they adopted from Cambodia. Ly reportedly also taught Jolie and her children about Buddhism.
New Idea's report also cited quotes from another unreliable source, the National Enquirer, which claimed that Jolie was "clearly smitten" with Ly and that the two were "perfect" for each other. The National Enquirer's unnamed source even claimed that the Oscar-winning actress and UN ambassador "hasn't looked this happy in a long time" until she strated seeing Ly.
Gossip Cop previously reached out to Jolie's rep for comment on the rumor, and they confirmed that there is no romance between the actress and Ly. The outlet also noted that months after New Idea published the dubious report, the pair's "professional" and "platonic" relationship has not changed.
Jolie apparently met Ly through Loung Ung. Jolie turned the latter's memoir, "First They Killed My Father," into a Netflix movie of the same title in 2017. In October of that year, Ly, who is the director of Long Beach, California's Cambodia Town Film Festival, moderated a Q & A with Ung and Jolie after the film's screening at the Aquarium of the Pacific in Long Beach.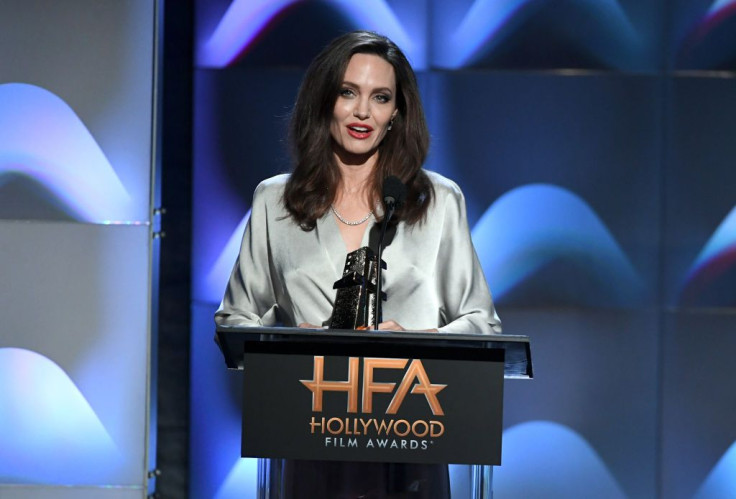 As for the musician teaching Jolie's family about Buddhism, this may have stemmed from Ly accompanying Ung, Jolie and the latter's kids when they went to the Cambodia Buddhist Temple in Long Beach in November 2017. The two have been photographed only once since then, and that was during the Cambodia Town Film Festival in September 2018.
Jolie's rep has also repeatedly said that the actress is not interested in dating and just wants to concentrate on her work and family.
"[Angelina is] not dating," the insider told E! News. "She's very focused on her kids and doesn't have a lot going on outside of that. She has had a few business meetings with men, but they were not dates."
© Copyright IBTimes 2023. All rights reserved.