Angelina Jolie Didn't Shut Out Brad Pitt From Daughter's Birthday Celebration
Is Angelina Jolie deliberately excluding ex-husband Brad Pitt from her children's lives? This seems to be what a new report from Hollywood Life is implying, but Gossip Cop has now proven this to be completely false.
Hollywood Life recently put out an article claiming that when Jolie was planning her daughter Zahara's 14th birthday bash, she intentionally did not extend an invitation to Pitt. A so-called source told the unreliable outlet that Jolie had invited friends and family members for the small party she had planned for Zahara's special day on Jan. 8.
"Angelina is happy to treat Zahara like a princess on her birthday," the unnamed source said.
The questionable source further claimed Jolie did not want to have Pitt at the party because she still has "a lot of animosity" towards the actor. "There's still lingering resentment for Angelina when it comes to Brad," the insider claimed in the report.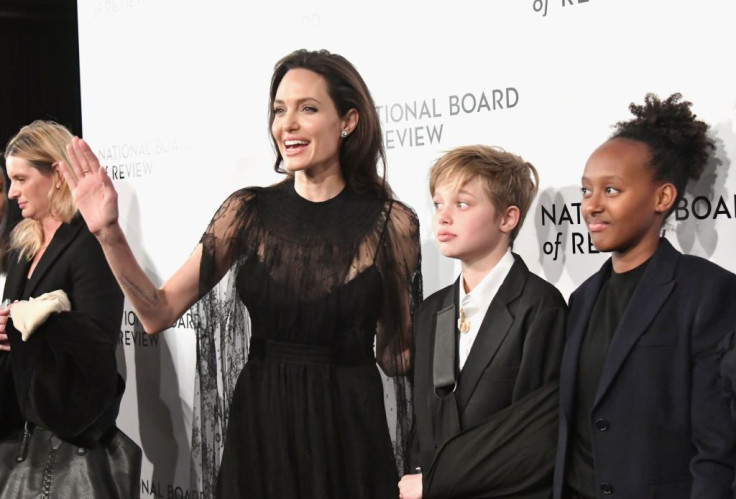 However, Gossip Cop has confirmed the claims to be made-up, pointing out the many inconsistencies in the report. According to the rumor-debunking site, the Hollywood Life "source" was inconsistent in terms of how they addressed Jolie, as she was referred to as Angelina in one quote and Angie in another. Based on this, they did not seem to be close to Jolie at all and thus would not have received an invitation to the private party and gotten this information.
The source's claim that Jolie still had lingering resentment and animosity towards Pitt seems to be untrue as well. Gossip Cop previously reached out to Jolie's rep, who said that this claim is completely fabricated.
Jolie and Pitt recently reached an agreement on their divorce and the custody of their six children. During the announcement of the agreement, Jolie's attorney said the actress was glad to have settled things so they could move on to a new chapter in their lives.
This isn't the first time that Hollywood Life has made false claims about Jolie and Pitt. They previously published reports claiming that Pitt had been "missing" her ex-husband and "regrets" filing for divorce. However, Gossip Cop had also debunked all these claims.
© Copyright IBTimes 2022. All rights reserved.
FOLLOW MORE IBT NEWS ON THE BELOW CHANNELS