Angelina Jolie's Daughter Shiloh Looks Like Brad Pitt At 'Dumbo' Premiere [PHOTOS]
Angelina Jolie's daughter Shiloh Jolie-Pitt is looking more like her dad, Brad Pitt.
On Wednesday, the "Maleficent" actress stepped out and attended the world premiere of Disney's upcoming live-action remake of "Dumbo." Jolie was accompanied by her four kids Knox, Zahara, Vivienne and Shiloh.
Jolie was stunning in her Versace gown and was all smiles as she guided her children down the red carpet. Aside from the gorgeous celebrity mom, many noticed that Shiloh looked like the spitting image of her father, Pitt.
Shiloh wore a black hoodie on the said outing. Meanwhile, Knox opted for a navy suit, Vivienne was cute in her long sleeves while Zahara added contrast to her mom's white gown by wearing a black outfit.
In a previous interview with Vanity Fair, Jolie revealed that she dressed Shiloh when she was just 4 like a "little dude" because she had a "Montenegro style." Shiloh has always preferred tracksuits and wants to dress like a boy. Due to their daughter's preference, Jolie and Pitt decided to cut her hair short. The "Salt" star added that Shiloh thought she's one of the brothers.
"Shiloh's hysterically funny, one of the goofiest, most playful people you'll ever meet," Jolie said about her daughter.
In related news, there were rumors that Jolie is planning to move to New York and leave California to give Pitt a hard time in seeing their children. An alleged insider claimed that Jolie wanted a fresh start in the Big Apple.
Gossip Cop debunked the report saying that the "Changeling" actress was warned by the judge presiding her and Pitt's divorce to allow her ex-husband to see their kids more or she would lose custody. Thus, plotting a secret move to London would not be wise for Jolie.
Also, Jolie was romantically linked to a wealthy businessman. The pair is reportedly planning to marry at Chateau Miraval in France. Jolie and her rumored British billionaire boyfriend reportedly love the place because it was in the "middle of nowhere" giving them the privacy they needed.
The report was proven to be not true. Jolie and Pitt are still finalizing their divorce, so she can't marry legally.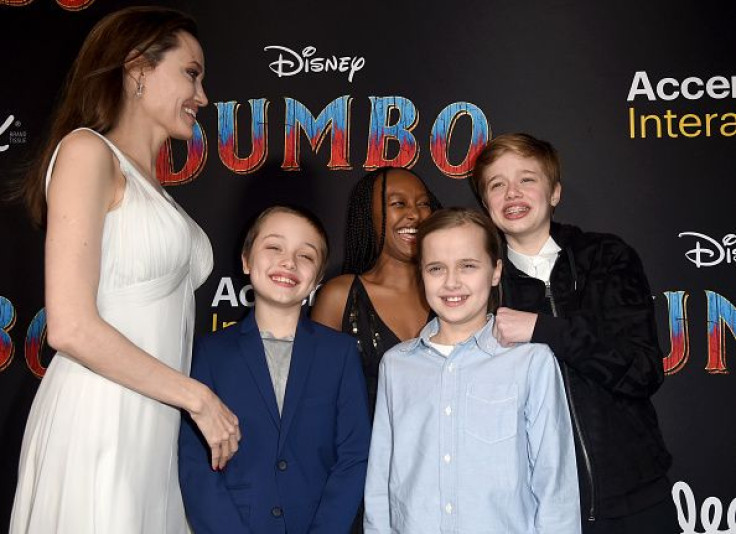 © Copyright IBTimes 2023. All rights reserved.