Charilze Theron Dumps Brad Pitt For 'Two-Timing' With Jennifer Aniston? Truth Revealed
Brad Pitt was allegedly dumped by Charlize Theron for "two-timing" her with Jennifer Aniston.
Globe published a report claiming that the "Mad Max: Fury Road" actress got "sweet revenge" on "The King" star by "kicking him to the curb" on TV. Theron was reportedly upset when Pitt attended Aniston's 50th birthday party. In fact, she announced on "The Ellen DeGeneres Show" that she's "single" and this was "shocking to Brad."
An unnamed tipster contended that what Theron did to Pitt was a "public humiliation." Pitt "get bounced like that on a national talk show must have seemed like the ultimate insult."
The questionable report added that Pitt was "romancing Charlize" last summer while he was also having "sizzling hookups" with Aniston. Gossip Cop debunked the report saying that it's "remotely accurate."
Pitt is not involved with either of the two actresses. The "Ad Astra" actor was not dating Theron or Aniston. However, it's true that he showed up at the "Cake" star's birthday bash and his presence also triggered several false reports.
There were rumors that Pitt gave a "heartfelt" toast for Aniston, which really moved the celebrant. The exes were reportedly chatting with some of their mutual friends when Pitt, who was totally off the booze, raised his glass of water and announced that she meant a lot to him. Aniston looked as though she was about to cry due to Pitt's sweet gesture.
There were also rumors suggesting that Pitt and Aniston got married for the second time during the event. Pitt and Aniston knew that they couldn't plan a wedding without the details being leaked, so they agreed to just tie the knot on her 50th birthday. They reportedly announced it in the middle of the celebration and it surprised and shocked the guests.
Following Aniston's star-studded birthday bash, Pitt reportedly arranged a luxurious and romantic trip to Cabo San Lucas to reunite with Aniston away from the prying eyes of the media. He reportedly prepared the getaway with the help of her friend Courteney Cox.
Gossip Cop debunked all those reports and insisted that those were "fabricated." It's true that Aniston flew to Mexico after her 50th birthday, but she was with Cox and not Pitt. The "Last Black Man in San Francisco" actor was not spotted in the same area during Aniston's stay there.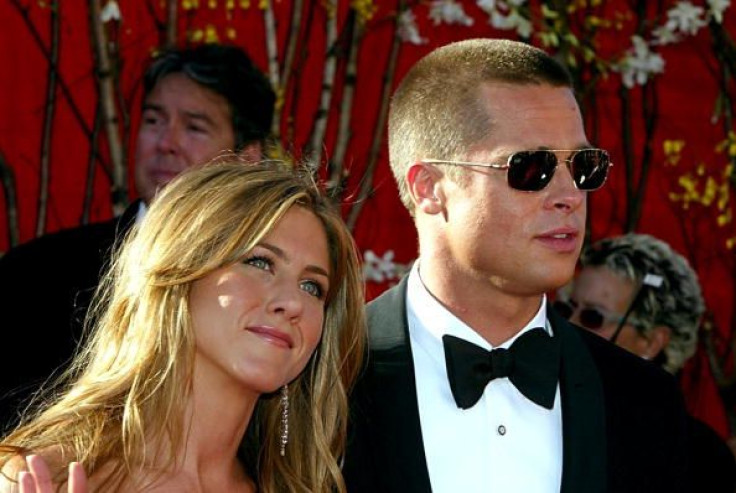 © Copyright IBTimes 2023. All rights reserved.