Angelina Jolie's Reaction To Brad Pitt, Jennifer Aniston's Powerful Reunion: Won't 'Let It Sting'
KEY POINTS
Angelina Jolie not letting Brad Pitt and Jennifer Aniston's reunion hurt her
Brad Pitt and Jennifer Aniston's powerful moment at SAG Awards
Brad Pitt disrespected Angelina Jolie with his public reunion with Jennifer Aniston
Angelina Jolie is taking the high road when it comes to Brad Pitt and Jennifer Aniston's powerful reunion.
On Sunday, Pitt and Aniston shocked the world and at the same time pleased their fans when they were photographed having a sweet moment at the SAG Awards. Following their splits from their exes Jolie and Justin Theroux, many have been hoping to see Pitt and Aniston together.
At the recent awards ceremony, Pitt and Aniston were photographed gazing at each other's eyes and holding hands. Their sweet encounter didn't go unnoticed to their fans who have been looking forward to seeing it. Following the incident, many are wondering about Jolie's reaction.
According to an insider, the "Maleficent" star is taking the high road. Jolie's ex-husband's moment with his first ex-wife was okay for her because she has always known that Pitt and Aniston are friends.
"The rest is just noise. Angelina doesn't care about Jen and Brad's reunion… she already knew that they were friends and isn't going to let it eat at her," the source said.
"She's moving on. She's not going to let it sting."
Another insider added that Jolie doesn't read things online about herself for her peace of mind. She knew what Pitt had said and had no interest in watching it. At present, Jolie is focused on her kids and career and doesn't want any drama in her life.
Meanwhile, a different source said that Jolie felt disrespected with how Pitt behaved at the award ceremony especially on the way he joked about their marriage. The celebrity mom was also not pleased with her ex-husband's public reunion with his first ex-wife, Aniston.
"And Brad's very public reunion with Jen will also feel hurtful to her – it's almost like, throughout their marriage, the public seemed to want Brad to get back with Jen. I think she'll feel very disrespected by Brad's speech," the insider said.
A body language expert examined Aniston and Pitt's movement at the event. According to Patti Woods, Aniston is important to Pitt and he wants her to stay. On the other hand, the "Murder Mystery" star was having an inner conflict between her desire to stay connected to him and her need to move on.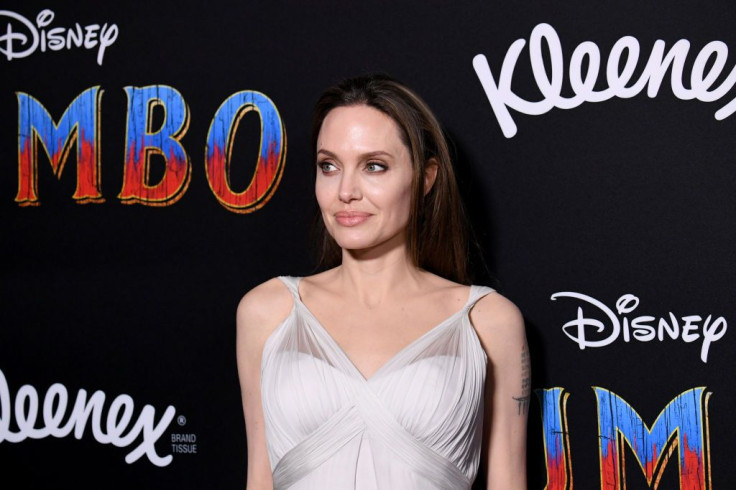 © Copyright IBTimes 2023. All rights reserved.