Angry Birds Space: Rovio to Launch Completely New Game on March 22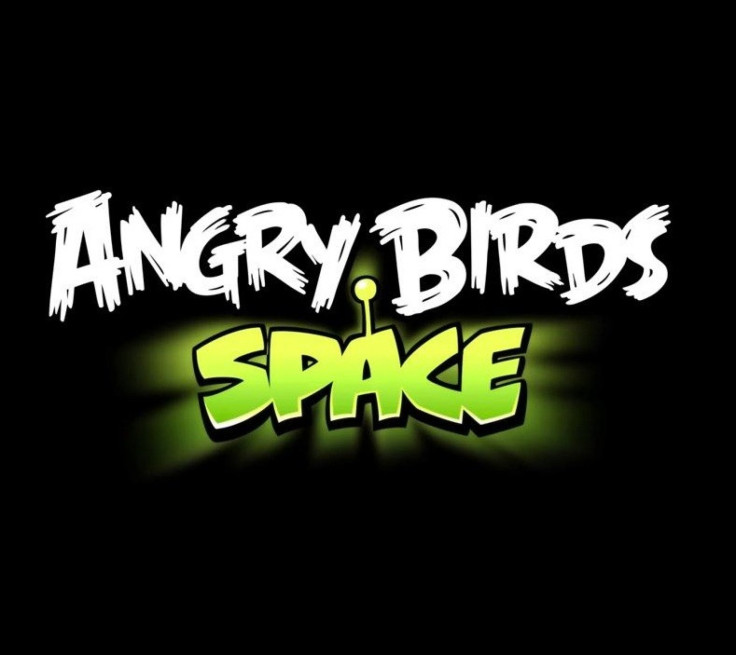 Rovio Entertainment's Angry Birds have conquered mines, construction sites, Rio, and all four seasons, which is why the colorful birds will leave this planet and take their slings and fury to space. On Friday, Rovio announced its newest addition to the Angry Birds franchise, Angry Birds Space, which will launch on March 22.
It's going to be the biggest game launch since the original Angry Birds! Rovio said in a company blog post. Angry Birds Space is a completely new game with innovative new gameplay, but with some of the familiar Angry Birds elements that fans already know and love -- plus some surprises!
Rovio says it will release more information about the game in early March, but come the 22nd, the company will be launching its galactic game across several different verticals, including mobile gaming, retail, publishing, and animation. The game's tagline reads, It's one small fling for a bird, one quantum leap for birdkind.
Not only is this a first for us as an integrated entertainment company, but the first time this has ever been done for a mobile game! Rovio said.
Angry Birds has already released a trailer to tease the new game. The game's tagline reads, It's one small fling for a bird, one quantum leap for birdkind.
For those who have never played Angry Birds, the game is simple: players use a slingshot to launch multi-colored birds at structures populated by evil green pigs. Players must eliminate all of the pigs from each level before moving on. There are currently three different iterations of the game, including the original 'Angry Birds,' the holiday-themed 'Angry Birds Seasons,' and 'Angry Birds Rio,' which was released as a promotional tie-in with the 20th Century Fox animated film Rio.
In November, Rovio's CMO Peter Vesterbacka announced that Angry Birds has become the most downloaded game of all-time and fastest-growing game in history, scoring 500 million downloads in less than two years since its December 2009 release.
This is a fantastic landmark achievement for us, and we're extremely delighted to see such an incredible amount of people enjoying our games, said Rovio CEO Mikael Hed. We remain committed to creating more fun experiences and bringing exceptional quality to 'Angry Birds' fans everywhere.
In December, Rovio branched out and built its first fully-branded Angry Birds game with Wonderful Pistachios, called The Hunt for the Golden Pistachio. The game was completely playable on Wonderful's website, GetCrackin.com, and required a Google Chrome browser to play it. Users were incentivized to pummel evil green pigs and crack open pistachios for a chance to win $300,000 in prizes, which range from free pistachios to $25,000 in cash. The promotion ended on Jan. 1.
But even with four games and countless levels and collectibles, people still want more Angry Birds. The company has been growing in size to accommodate the high demand, developing a long line of Angry Birds-themed toys, apparel, accessories, board games and a cookbook. Rovio recently announced that it will open up its first Angry Birds store in Helsinki and later open up shops in China, where the brand is huge - it's Rovio's second-largest and fastest-growing market -- but most of the available merchandise there is pirated.
We're insanely profitable, Vesterbacka said. We are very, very profitable. We're not a publicly traded company yet but we can fund our own growth.
The brand has grown so big that Rovio recruited former Marvel Studios chairman David Maisel, producer of the Iron Man films, to produce a feature-length Angry Birds movie.
Hollywood is hot for the brand, said Rovio's North American GM Andrew Stalbow. There's a very strong focus on Angry Birds to turn it into an entertainment franchise. That's why I joined.how
Vesterbacka believes Rovio is not ready to file for an IPO tomorrow, but sees his company going public in maybe a year from now. Rovio most recently received $42 million last March, from investors including Accel Partners and Niklas Zennstrom's Atomico Ventures. Rovio CEO Mikael Hed said it's very possible the company would have another funding round before going public.
We're still building a lot of our infrastructure, our company, our platform, everything, Vesterbacka said. There's a lot of good discipline in having to be ready to go public.
Angry Birds has become the fastest growing game in history, scoring 500 million downloads in less than two years since its December 2009 release, the most for any game all-time. The game is the top rated game in 79 countries. Gamers worldwide play the game on Android and iOS devices for 300 million minutes daily, which amounts to a grand total of 200,000 years.
© Copyright IBTimes 2023. All rights reserved.