Animals Killed For Agriculture: 2.7M Slaughtered By Wildlife Services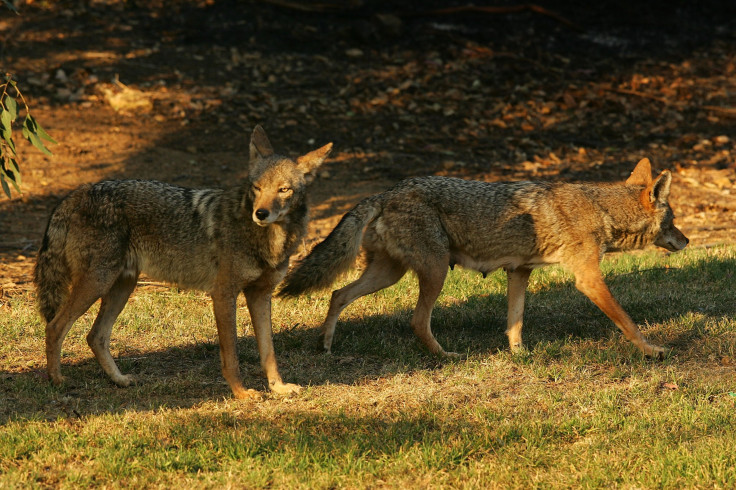 The United States Department of Agriculture's Wildlife Services killed more than 2.7 million animals throughout the course of 2016, according to new data recently released by the agency. Among the animals killed: 76,963 coyotes, 21,184 beavers, 14,654 prairie dogs, 407 black bears, 334 mountain lions and hundreds of thousands of others.
In its program data report, Wildlife Services listed the animals it dealt with during 2016: 88.53 percent of the animals were listed as "dispersed," 11.06 percent as "killed/euthanized," .30 percent as "removed/destroyed" and only .11 percent as "freed/released/relocated."
Read: Whales Killed In Norway Are 90 Percent Female, 'Almost All' Pregnant
Wildlife Services lists its mission as providing "federal leadership and expertise to resolve wildlife conflicts to allow people and wildlife to coexist." Many of the animals killed were to benefit livestock and agricultural industries, according to the Center for Biological Diversity.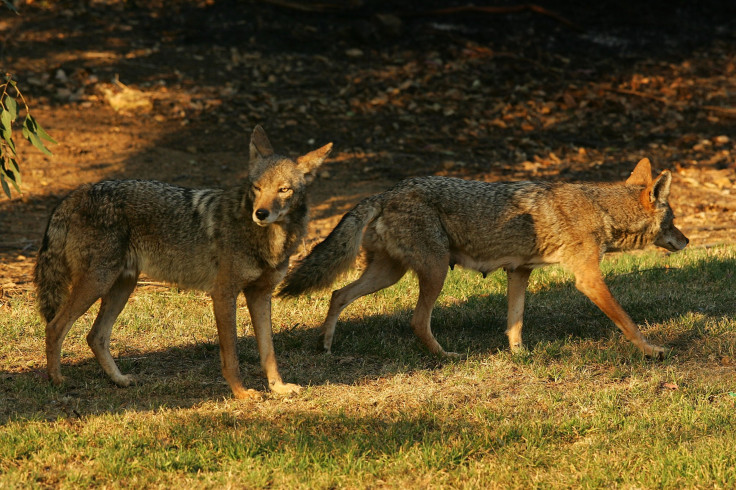 "Despite mounting public outcry to reform these barbaric, outdated tactics, Wildlife Services continues its taxpayer-funded slaughter of America's wildlife," Collete Adkins, a biologist and attorney at the Center for Biological Diversity, said in a press release Tuesday. "There's simply no scientific basis for continuing to shoot, poison and strange millions of animals every year. These cruel practices not only fail to effectively manage targeted wildlife but also pose ongoing threats to other animals, including endangered species and pets."
The number of animals killed actually decreased from 2015, when 3.2 million animals were reported to have been killed by the agency. At least 34 million animals have died at the hands of Wildlife Services in the last decade, according to nonprofit advocacy organization Predator Defense.
Read: Oldest Elephant Killed By Poachers For Tusks
The agency's tactics have always been controversial. A 2016 study published in the journal Frontiers in Ecology and Environment found that there was scant evidence that killing predators actually protects livestock in any significant way.
"We know anecdotes and perceptions don't get us very far when we're dealing with a problem like livestock predation," said Adrian Treves, a conservation biologist from the University of Wisconsin and co-author of the study, according to National Geographic. "The science of predator control has been slow and not very advanced."
The numbers released Tuesday were likely underestimated, according to the press release by the Center for Biological Diversity, which cited anonymous sources as suggesting Wildlife Services kills far more animals than it reports.
"The Department of Agriculture needs to get out of the wildlife slaughter business," said Adkins. "Wolves, bears and other carnivores help keep the natural balance of their ecosystems. Our government kills off the predators, such as coyotes, and then kills off their prey — like prairie dogs — in an absurd, pointless cycle of violence."
SaveSave
© Copyright IBTimes 2023. All rights reserved.
FOLLOW MORE IBT NEWS ON THE BELOW CHANNELS