Is Anna Duggar Angry At Cheating Josh? How '19 Kids And Counting' Star Didn't Respond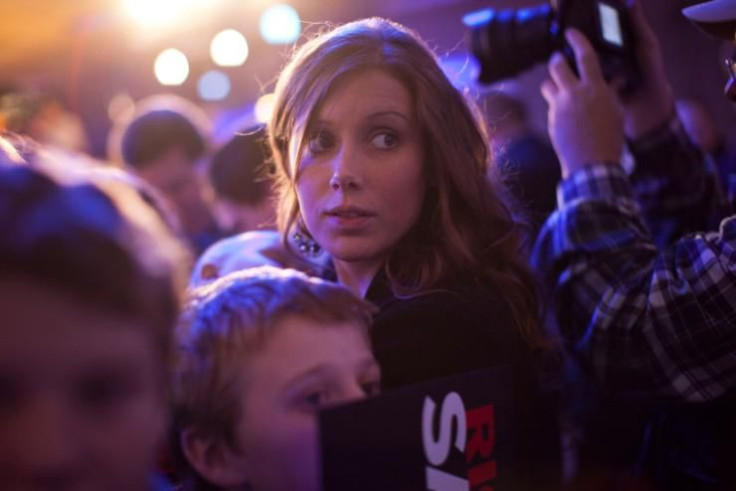 Former "19 Kids and Counting" star Josh Duggar sought help for porn addiction after he was exposed in the Ashley Madison hack, but he probably wasn't compelled by a blow-out fight he had with his wife, Anna. The mother of his four children -- the youngest is just a month old -- did not react to the sex scandal with anger, an insider told People magazine in an exclusive report Wednesday. But that's because she isn't permitted to.
Anna, 27, "doesn't get mad," the People magazine source said. Women followers of conservative patriarchal Christian beliefs are discouraged from expressing that kind of emotion. "You are not allowed to get mad," the source said about Anna's faith. "It's not godly for a woman."
Anna's brothers and sisters, however, are reportedly enraged over the infidelity. "Some of Anna's siblings are very angry and want her and the kids to get away from him," a source told People in a different article. "But they can't make that decision for her, and it doesn't seem like that's what she's going to do."
Even though Josh admitted to cheating on Anna through Ashley Madison and supposedly had an affair with porn star and stripper Danica Dillon, Anna will not leave her husband. "Divorce is not even something that will be discussed," the source said.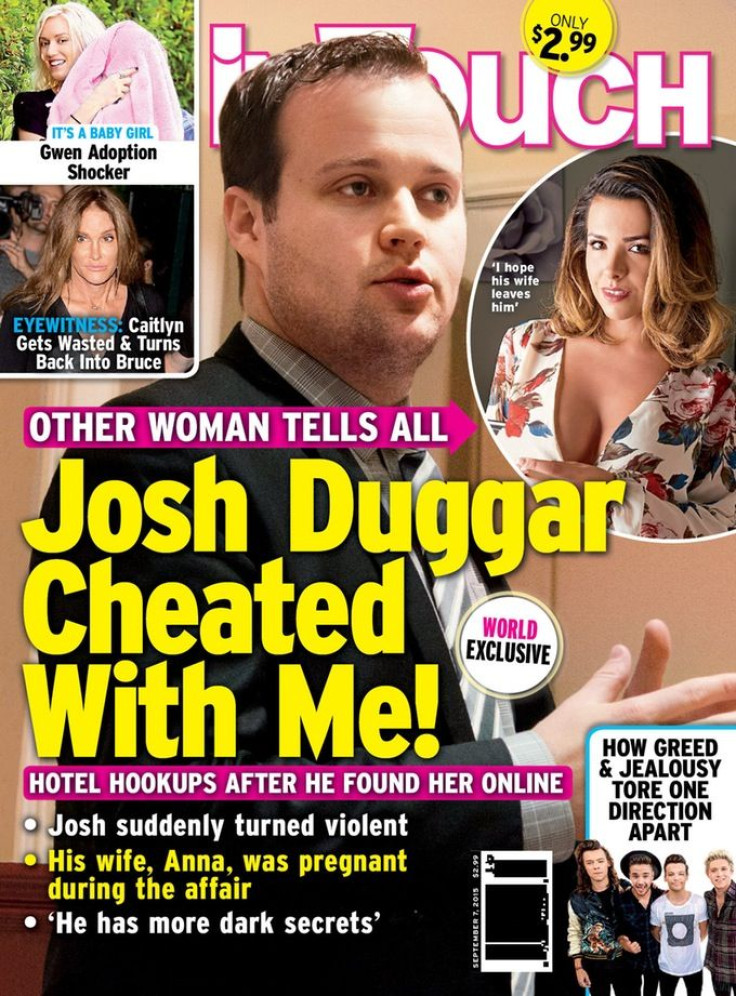 But Dillon told In Touch Weekly Wednesday that she hopes Anna dumps Josh. "I actually really hope that his wife leaves him and takes his children away from him and leaves him a lonely, bitter man. I don't think he deserves happiness," she said. "I think that after I come out, there will probably be plenty more girls after me."
Dillon, whose real name is Ashley Lewis, spoke out on the same day Josh went to rehab. His mother, Michelle, issued an official statement on the family's blog. "For him it will be a long journey toward wholeness and recovery. We pray that in this he comes to complete repentance and sincere change," she wrote. "During this time we continue to look to God -- He is our rock and comfort. We ask for your continued prayers for our entire family."
Follow me on Twitter @mariamzzarella
© Copyright IBTimes 2023. All rights reserved.