Anna Reed: German Bouncer To Stand Trial For British Heiress' Death Which He Claimed Was A 'Sex Game Gone Wrong'
KEY POINTS
The victim's social media posts suggested that the pair was happy together
An Autopsy confirmed that Anna Reed, 22, was strangled to death and also suffered minor cuts in her body
Her boyfriend, Marc Schätzle, 30, said she died during "rough sex"
A 22-year-old British heiress' heavily tattooed older German boyfriend, who is to stand trial in Switzerland for the young woman's alleged murder, said her death was the result of an "erotic sex game gone wrong."
Marc Schätzle, 30, was accused of murdering Anna Reed, an heiress to a multimillion-pound racing fortune, after Reed was found dead in the couple's room at a luxury hotel in Locarno, Switzerland, in 2019. Schätzle was charged with the death of Reed, as well as two counts of fraud and theft, after authorities discovered one of Reed's credit cards in the hotel lift months after her death, which prompted suspicion that Schätzle might have stolen it before or after Reed's death.
Reed met Schätzle, a German bouncer and traveler, in Thailand during her round-the-world trip, and the couple booked a stay at the £200-a-night ($276) hotel after a whirlwind romance.
Guests at the hotel complained about noise coming from the couple's room at around 3 a.m. ET and a porter responded to calm the situation down. The next morning, Schätzle approached the hotel staff to call for an ambulance for Reed and appeared "agitated" all the while.
Reed was found dead in her bed and Schätzle was arrested in connection with her death, The Times reported.
"The receptionist could tell by his tone that it was serious so called an ambulance. The medics went straight up to the room. She was on the floor of the bathroom," a hotel source told the publication. "They tried to resuscitate her but there was no response. She was already dead."
Schätzle denied killing Reed, claiming that she died due to "rough sex" but Swiss police believe she was murdered for financial gain.
"The claim that she died in a sex game was never convincing. We believe she was murdered for financial gain," a prosecution source told The Times.
An autopsy confirmed that Reed died due to strangulation. She was found to have also suffered small cuts and fractured in her body. Her murder investigation culminated in Schätzle being sent for trial.
On the evening of Reed's alleged murder, the couple was pictured smiling on the terrace of their hotel.
Daily Mail reported that Reed, who had expensive taste in lifestyle items and used high-brow brands ranging from Louis Vuitton to Burberry, appeared happy with Schätzle, her head-shaven German boyfriend with a facial tattoo displaying the word "warrior."
Schätzle's ex-girlfriend and the mother of his two children, told a Swiss newspaper that she didn't believe Schätzle could be responsible for Reed's death.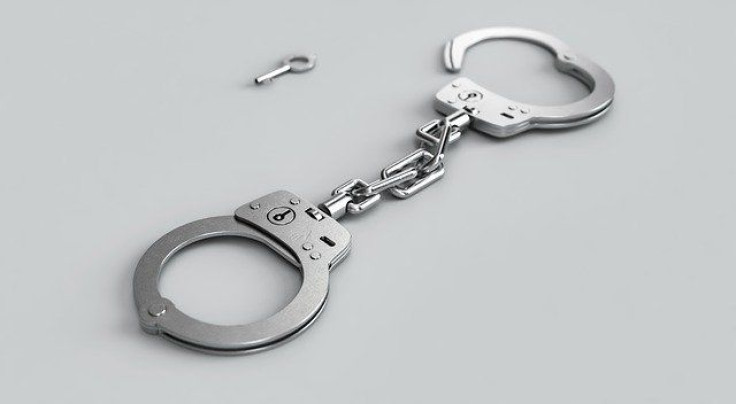 FOLLOW MORE IBT NEWS ON THE BELOW CHANNELS