Anna Todd Shares 'After' Movie Sequel Plans, Reveals She's Writing Script
The film adaptation of Anna Todd's bestselling novel, "After," which centers on the complicated college romance between good girl Tessa (Josephine Langford) and bad boy Hardin (Hero Fiennes Tiffin), hits theaters tomorrow, but with four books and a prequel in the series, there'll still be a lot more story left to tell.
The only question is: Will the cast and crew get the chance to tell it?
That'll depend on how many fans, and newcomers, show up to support the first movie. Todd, who's also a producer on the film, told International Business Times that she and the rest of the team working on the movie aren't concerned with reviews from critics because they know "even if we made the best movie ever, no critic is ever gonna like this movie."
She explained, "It's like 'Twilight' was voted the worst movie of all time, and I'm like, 'Can I please have the worst movie of all time? Please? Half of that?'"
What they are focused on is how the movie's received by its main demographic and fanbase and, more importantly for the business side of it all, how well the movie does in opening weekend box office numbers. Afternators shouldn't be too worried about getting a sequel, though, because Todd isn't.
"Luckily, we made an indie film for not that much money, so I don't want to jinx it, but I feel like we're in a good place for the second one," the Wattpad author told IBT. "But, we never know. You never know if people will show up or not."
With an Instagram Story on Thursday telling fans the "After" crew needs their help to continue the series, Langford's doing her part in helping get fans out to theaters.
"There's a movie that comes out tomorrow called 'After.' A lot of people worked really hard to make it," Langford posted. "If you're not too busy, I recommend that you go and give it a cheeky watch. We have so much more of the story to tell and would love to continue telling it."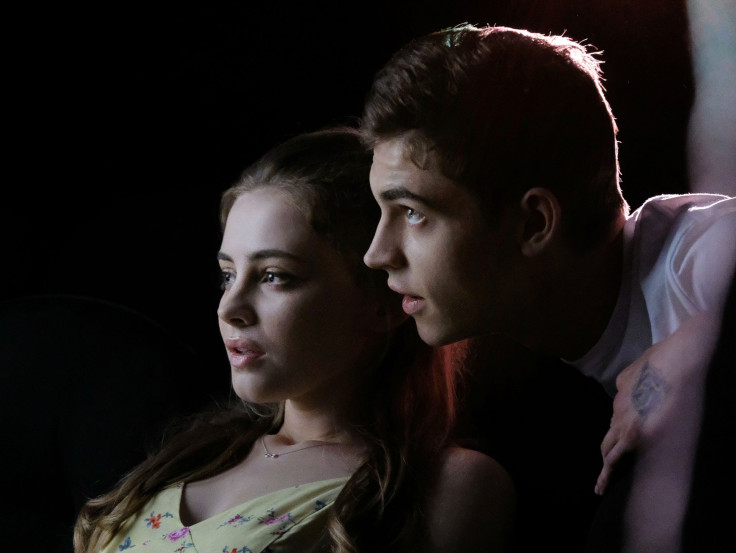 If everything goes the way Langford hopes it will and how Todd thinks it will, they'll get greenlit for a sequel movie, which will theoretically be based on the second novel in the series, "After We Collided," and will go right into production. The current plan is to make three "After" movies, "but if it goes well, hopefully more," Todd said. The cast already signed contracts locking them in for future films.
The stars aren't the only ones making important "After" commitments. Todd, who ended up doing a lot of the writing for the first movie, which is being distributed by Aviron Pictures, revealed she's set to pen the script for the second flick. She'll be working with a co-writer, though she couldn't yet reveal to IBT his identity.
"I can't say who it is right now, but he is really great structure-wise," she said. "So, we're working really well together and I'm excited."
If the next movie follows the story of "After We Collided," here's what fans can expect:
"Tessa knew Hardin could be cruel, but when a bombshell revelation is dropped about the origins of their relationship—and Hardin's mysterious past—Tessa is beside herself…Tessa's not sure she can endure one more broken promise," according to the book's synopsis. "She put so much on hold for Hardin—school, friends, her mom, a relationship with a guy who really loved her, and now possibly even a promising new career. She needs to move forward with her life. Hardin knows he made a mistake, possibly the biggest one of his life. He's not going down without a fight. But can he change? Will he change...for love?"
"After We Fell" is the third book in the series, "After Ever Happy" is the fourth and "Before" is a prequel novel told from the perspective of Hardin and other characters.
Check out the first "After" movie when it releases to theaters on Friday. The movie tie-in edition of the novel is now available.
© Copyright IBTimes 2023. All rights reserved.