'After' Book-To-Movie: Author Anna Todd Reveals 5 Favorite Adapted Scenes
There are less than two weeks to go until the release of "After," the movie adaptation of Anna Todd's bestselling novel of the same name, and fans are rightfully freaking out!
[Beware, possible spoilers ahead]
Luckily, International Business Times is here to help make the final countdown a little bit easier with a bunch of "After" content leading up to the April 12 release date. While speaking with IBT recently, Todd, who's also a producer on the movie, shared a lot of inside scoop and fun tidbits.
First up, the Wattpad star revealed which book-to-movie scenes she's most excited for fans to see, and, with the story being all about a complicated college romance between naive Tessa (Josephine Langford) and mysterious bad boy Hardin (Hero Fiennes Tiffin), there were many for her to choose from. She didn't go into too much detail, in order to keep some movie mystery, but book fans should have no trouble remembering these special moments from the novel.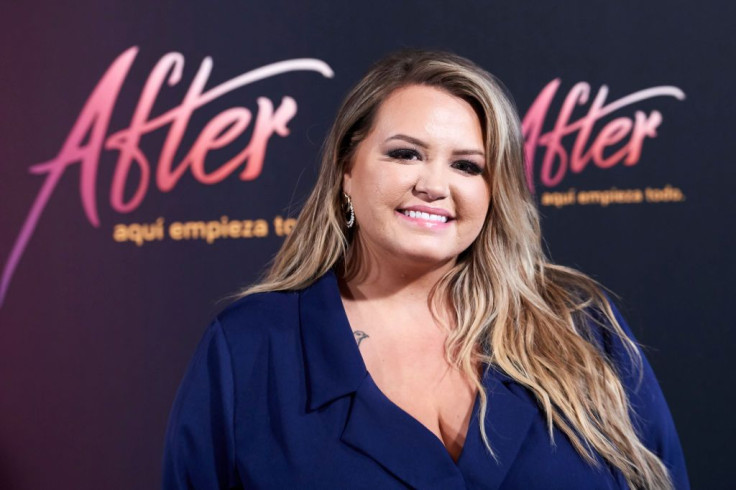 Without further ado, here are the top five "After" book scenes Todd can't wait for fans to see come to life in the Jenny Gage-directed movie next week:
1. The Lake
"It's probably my favorite," the author told IBT," but it's one of my favorites in the book, too."
2. The Wedding
3. The Bet
"Even though it's sad, the performances — Jo is…she's just so good," Todd said. "And she cares so much about her job, and she's really talented and really dedicated. So, she did such an amazing job."
4. Landon (Shane Paul McGhie) and Tessa's First Meeting
Todd shared: "There's this scene with Shane and [Josephine] where they meet the first time, and it's the cutest, little scene. And they have the best chemistry. Josephine has chemistry with a book. She is so good. She's like putty. You just put her somewhere and she just — she has great chemistry. Even with the friendships, the chemistry is so good."
5. The Bonfire
"I love that scene," she said. "Even though it's dramatic, I love it."
Fans can check out these scenes and more when "After" comes out in theaters on April 12. Also, the movie tie-in edition of the novel is now available to purchase.
© Copyright IBTimes 2023. All rights reserved.
FOLLOW MORE IBT NEWS ON THE BELOW CHANNELS