Anne Hathaway vs. Charlize Theron: Who Wore The Pixie Cut Better At 2013 Oscars?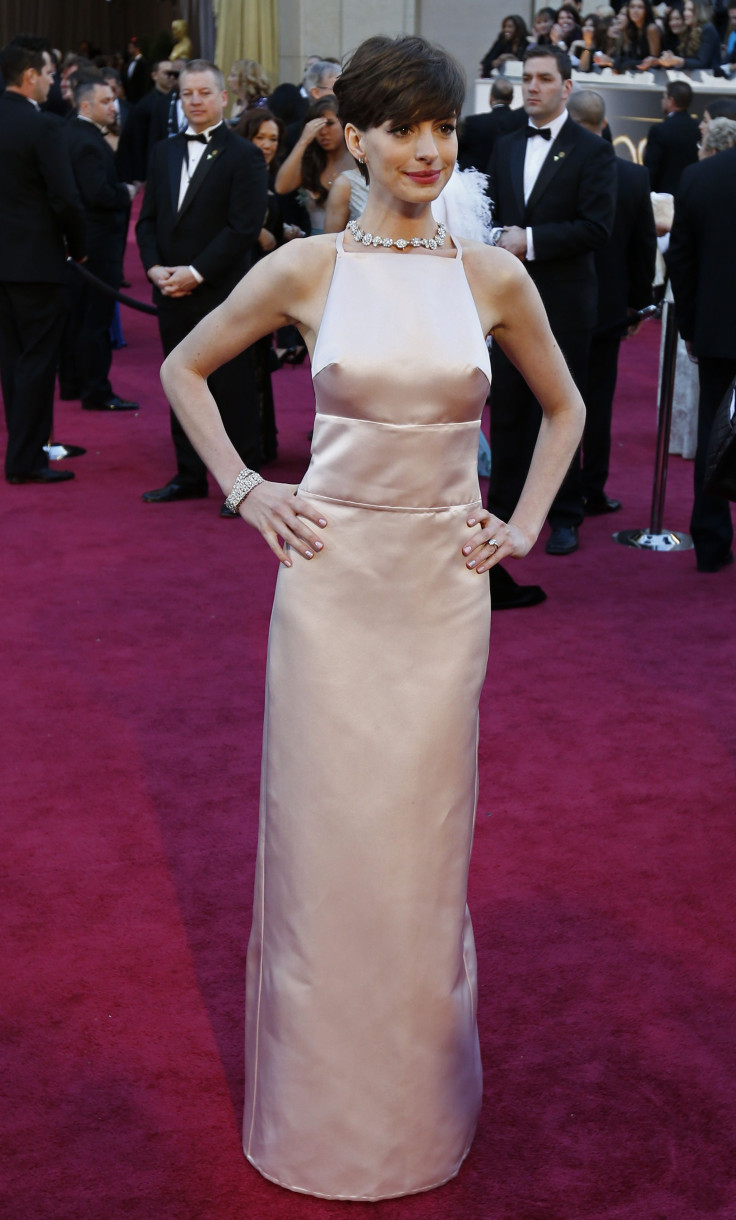 It's the battle of the pixie cut. Who wore it better: Anne Hathaway or Charlize Theron?
Hathaway took home the Best Supporting Actress Oscar for her role as Fantine in "Les Miserables." She definitely didn't hold back when playing the tragic character, allowing for her hair to be cut off for the film in the middle of filming a scene.
Theron also shaved her hair for a movie role eight months ago. Her latest film, "Mad Max: Fury Road," called for her to get rid of her long golden locks. Three months after getting rid of her hair, the South African native's hair had grown out just enough to be deemed a "pixie" cut, rather than just—whoa, that's short.
The "Les Miz" actress went for a smooth, glamorous frock as opposed to Theron's harder and fearless blonde wisps.
People generally liked Theron's blonde do as opposed to Hathway's cut, with many people taking to Twitter to share their opinion on the Hollywood stars' style.
Andy Levy wrote:
"Reminder: Anne Hathaway bravely chopped off her hair after being paid millions of dollars #oscars #brave."
Brooke Hornstein shared:
"Honestly I like anne hathaway's pre-princess-of-genovia-fro better than I like her hair now."
Sira&Mara wasn't thrilled with anything the "Princess Diaries" star wore:
"Disappointing - Anne Hathaway's look. WHAT is going on with the hair, the nipples & the whole look? #eredcarpet."
Theron, on the other hand, was widely praised for her pixie cut.
Carly Jane Wilkins thought it looked stunning on her, saying, "charlize theron is gorgeous with short hair!!! ♥ it!"
@Anele agreed and wrote: "Charlize Theron and Halle Berry must keep their hair short. #Oscars."
"How is it possible for Charlize Theron to look even hotter with short hair? #somegirlshavealltheluck," @BlackoutB said.
Do you think the famous ladies have inspired a new trend?
© Copyright IBTimes 2023. All rights reserved.