Anne Heche Almost Hit A Pedestrian Before Her Car Accident [Video]
KEY POINTS
Surveillance footage showed Anne Heche on a seemingly driving rampage before the crash
In one video obtained by TMZ, the actress almost hit a pedestrian with her blue Mini Cooper
Heche reportedly hit a Jaguar before crashing into a home and causing a massive fire
Emmy award winner Anne Heche almost hit a pedestrian during her driving rampage in the Mar Vista neighborhood of Los Angeles on Friday.
In new surveillance footage obtained by TMZ, the 53-year-old "Another World" star's blue Mini Cooper was seen going straight into one direction without even "touching her breaks" or attempting to swerve to avoid the civilian wearing a red long-sleeved shirt and plain jeans.
Shortly after almost hitting the woman, Heche hit another vehicle, which was reportedly a Jaguar. She then quickly reversed before speeding off. Fortunately, the driver of the Jaguar was not harmed during the incident, TMZ reported.
Heche was reportedly "driving like a maniac" when she sped down the streets of the Los Angeles neighborhood before crashing into a home and causing a massive fire. Another video obtained by TMZ captured the moment the screeches of the tires were heard before the crash.
The Los Angeles Police Department has since obtained a warrant to collect a sample of the soap actress' blood. The law enforcement believed that she may have been "under the influence" of drugs or booze, possibly both, during the time of the crash.
No one was killed during the fire, however, Heche suffered massive injuries and is in extremely critical condition in the hospital.
"At this time, Anne is in extreme[ly] critical condition. She has a significant pulmonary injury requiring mechanical ventilation and burns that require surgical intervention," a representative of Heche said in a statement to Deadline. "She is in a coma and has not regained consciousness since shortly after the accident."
The condition came as a shock for in an earlier statement made by the "Six Days and Seven Nights" actress' publicist on Saturday, Heche was said to be "in stable condition" after only suffering burns from the fire. At the time, the family also asked for "thoughts and prayers."
American actor James Tupper, Heche's former partner of 10 years, even took to social media to send his love and prayers for the actress.
"Thoughts and prayers for this lovely woman, actress, and mother tonight, Anne Heche. We love you," Tupper said in a post shared on Instagram. It included a photo of the actress with her 13-year-old son Atlas, whom she shares with Coley Laffoon.
During the fire, 59 firefighters reportedly "battled" the massive blaze, and it took over 65 minutes before they could safely pull out Heche from the wreckage. She was still able to communicate with them at the time but "lost consciousness" shortly after, Deadline reported.
Neighbors of Lynne Mishele, whose home got destroyed by the crash, have started a GoFundMe page to help Mishele raise money after losing an "entire lifetime of possessions." The page accumulated more than $75,000 as of Monday afternoon.
Heche had several projects in the works, including the film "Lifetime's Girl in Room 13," set to premiere in the fall, and an upcoming horror-thriller film, "Full Ride," in which she stars alongside Dermot Mulroney.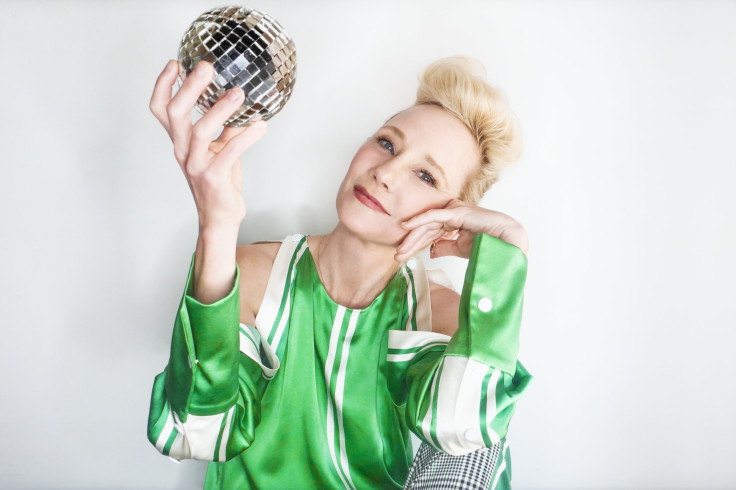 © Copyright IBTimes 2023. All rights reserved.