Another COVID Vaccine Mishap: Wrong Doses Of Moderna Shot Administered By CVS
As shortages and mistakes continue to plague the rollout of the COVID vaccine, another vaccination site has experienced a slip-up in the dosage of the shot to an undisclosed number of Massachusetts residents.
According to WCVB, an ABC affiliate out of Needham, Massachusetts, a CVS Pharmacy administered wrong doses of the Moderna vaccine earlier this week in smaller doses than recommended by the Centers for Disease Control and Prevention (CDC) to some vaccination recipients.
The Ipswich, Massachusetts, CVS admitted to the error, telling the news outlet that it inadvertently gave out the prescribed dosage for the Pfizer-BioNTech COVID vaccine instead.
In a statement to WCVB, a CVS spokesperson said: "Earlier this week at our pharmacy in Ipswich, a limited number of patients inadvertently received a 0.3 mL dose of COVID-19 vaccine instead of the correct dose of 0.5 mL."
The spokesperson continued by saying, "We have contacted all affected patients to apologize for this incident and answer any questions they might have. We've reported it to the appropriate regulatory agencies and have taken the necessary steps to prevent this from occurring again."
CVS told WCVB that another dose of the COVID vaccine is not recommended for individuals affected by the error based on CDC and clinical guidelines. However, those that received the smaller dose of the Moderna vaccine can proceed with their second shot as scheduled next month.
The news of the mishap comes as CVS opened vaccination sites to eligible populations at select pharmacy locations across 11 states on Feb. 12.
Massachusetts Gov. Charlie Baker announced on Wednesday that residents that are 65 and older and those with at least two qualifying medical conditions may start to get vaccinated as part of Phase 2 group 2 of the rollout of the COVID vaccine.
As a result of the announcement, Mass Live reported that the state's online COVID vaccine scheduling portal crashed Thursday morning as nearly a million residents became eligible to receive their shots.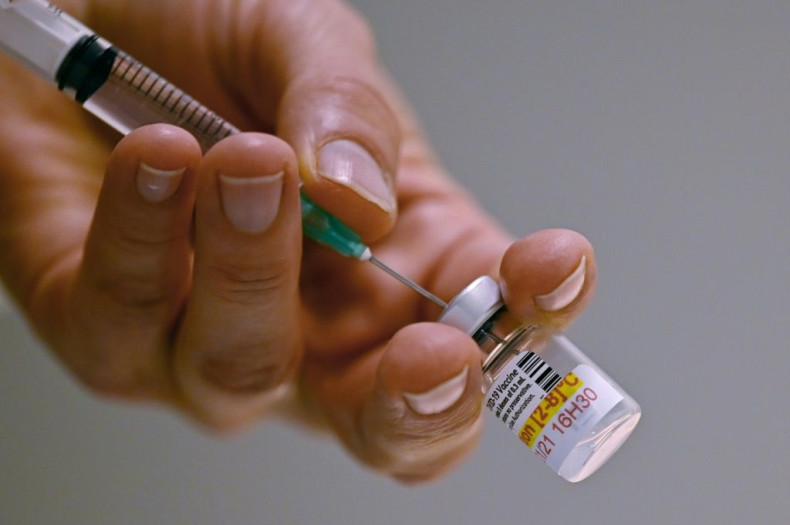 © Copyright IBTimes 2022. All rights reserved.