Another Vaccine Mishap: 8-Year-Old Get COVID Shot In Accidental Mix-Up
A vaccine mix-up in Texas resulted in an 8-year-old boy receiving the COVID shot.
The boy received the Moderna vaccination at the Dallas County drive-up vaccine facility at Theater at Grand Prairie, which was operated by a group of first responders, after his father registered him online for an appointment, according to KTVT, a CBS affiliate out of Dallas.
The Pfizer vaccine is only approved for use in people aged 16 and older, while the Moderna and Johnson & Johnson COVID shot is approved for use in individuals aged 18 and older.
The error was not realized until the father spoke with Pediatrician Marcial Oquendo who told KXAS, an NBC affiliate out of Dallas Fort Worth, "He was under the assumption that, 'I submit his information and he got an appointment.' And when he got an appointment, he was like, 'we all got an appointment so let's go.'"
Oquendo warned of the dangers of having children vaccinated with the COVID shot at this time, saying, "We don't have the data, especially under the age of 12 to say if it works, is it safe, how much should we use, which kid can get it and which kids can't. It needs to be in a controlled setting of a clinical trial where we are monitoring every possible angle to be able to say if it's safe and effective to use in kids in this age group."
The vaccination site in Grand Prairie, Texas, had vaccinated about 3,800 people that day, with Fire Department Chief Robert Fite telling KXAS that there are questions about how the 8-year-old slipped through the system and received the shot.
"We had some questions about how a child under 18 could even get registered," he told the news outlet. "If there was a fail system in place, then we wouldn't even have to worry because you couldn't get registered."
The Pediatric Society and Dallas County Medical Society have been notified about the case, KXAS said.
While the COVID vaccine has not been approved for use in children, Pfizer said last week that its shot has shown to be 100% effective in children aged 12 to 15. Moderna has also begun testing its COVID-19 vaccine in children, and Johnson & Johnson said it will test its shot on infants and newborns.
The Centers for Disease Control and Prevention has fully vaccinated over 61.4 million adults, accounting for 18.5% of the population, to date, though small instances of human error have occurred, including vaccinations with empty syringes or wrong doses.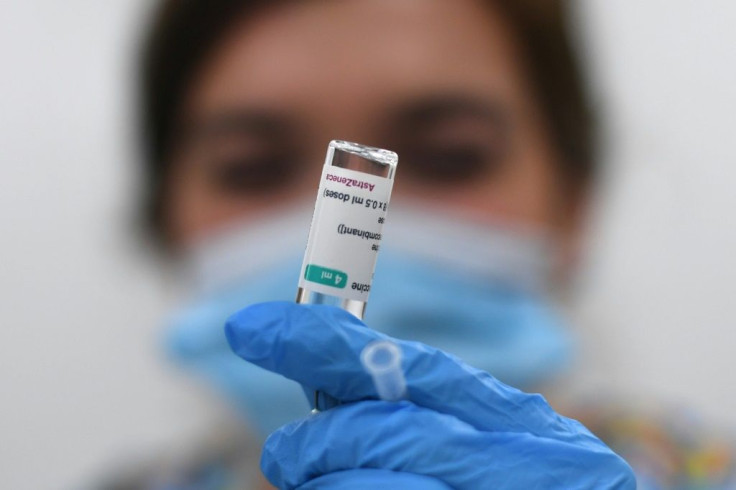 © Copyright IBTimes 2023. All rights reserved.