'Ant-Man': Director Peyton Reed Feeling Possessive Of Paul Rudd Character As It Enters Marvel Universe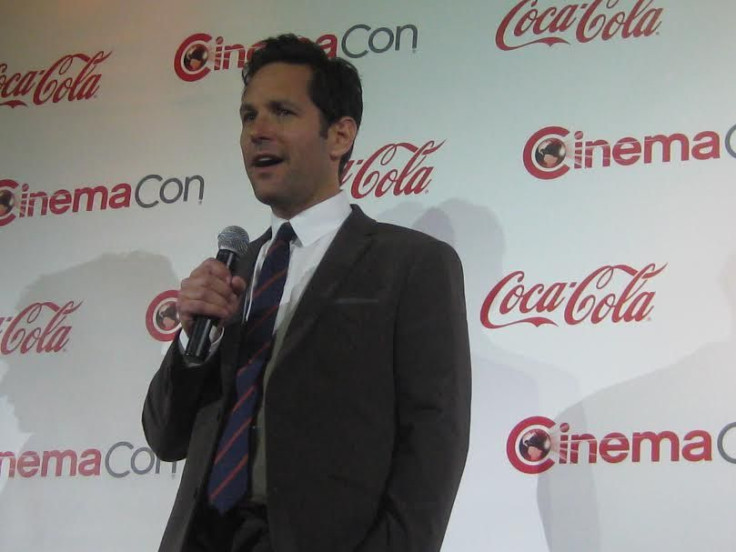 Director Peyton Reed said he felt jealous when "Ant-Man" star Paul Rudd went to shoot scenes for "Captain America: Civil War." Reed told Entertainment Tonight that he is possessive about Rudd's character, Ant-Man/Scott Lang.
"When Paul went to shoot for a couple days on 'Civil War,' I felt really envious. I felt like my girlfriend had left me and gone off with the other guy. I felt very protective about the character," Reed said. The director has expressed his love for the comic book character on many occasions. He also showed "Ant-Man" footage to "Civil War" directors Joe and Anthony Russo, saying he wanted them to get the character right. He reportedly told them what Ant-Man should and should not do and say.
Reed has been reading about the character since it was introduced in the comic book world and he has been thrilled to bring it onscreen, he told Comicbook. For the 50-year-old director, Lang's story is cool and different. It is not known how Ant-Man will factor in "Civil War," but according to Reed, Rudd was excited to play the character in the Avengers universe.
"Paul called up and he was so excited. He was like, 'I mean, I know I'm a superhero, we did an entire movie together. But now I'm in this other movie, and I'm like talking to Captain America. It really is sinking in. I'm a part of the Marvel Universe!' He was like a kid, it was amazing," Reed said.
"Captain America: Civil War" is scheduled to open May 6, 2016. It concerns Captain America (Chris Evans) and Iron Man (Robert Downey Jr.), who head two different groups of Avengers after the government acts to control their actions. Other cast members include Scarlett Johansson, Sebastian Stan, Anthony Mackie, Paul Bettany, Jeremy Renner, Don Cheadle and Elizabeth Olsen.
The solo "Ant-Man" film opens July 17.
© Copyright IBTimes 2023. All rights reserved.