'Ant-Man's' Evangeline Lilly Wants Michelle Pfeiffer To Play The Wasp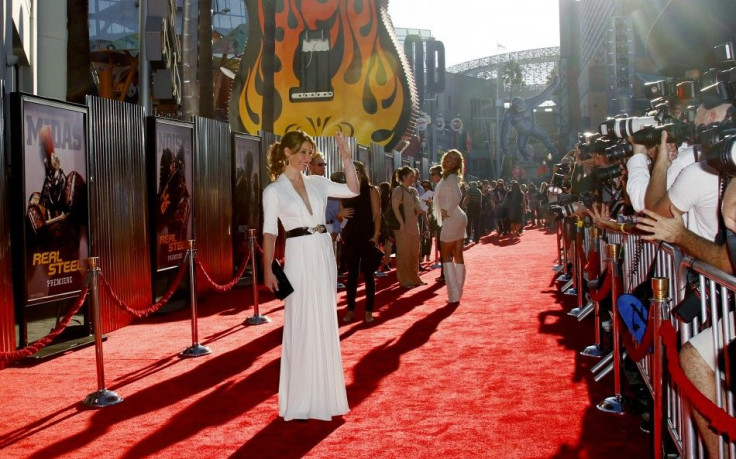 "Ant-Man" reportedly has a mention of Hope Van Dyne's mother Janet Van Dyne as the Wasp. Evangeline Lilly spoke to Cinema Blend about the possible future of her character's mother in the Marvel Comics Universe and which actress should play the part. Lilly will like to see Hope reunite with Janet.
"I would love to see a storyline where Hope somehow, I don't know, tries to find her mom or meets her or something happens where there's some amazing reunion. I think that would be super cool, and I have my dream casting already, for my mom," she said.
[Warning: Spoilers Ahead]
In "Ant-Man," it is revealed that Janet gets lost in the quantum realm after she goes on a mission to disable a Russian nuclear missile. She is the wife of Hank Pym and goes with him on S.H.I.E.L.D's mission. According to Lilly, the actress she'd like to seee play the Wasp/ Janet in future is "Batman Returns'" Catwoman Michelle Pfeiffer.
"It's got to be Michelle Pfeiffer. Not just anybody or anything, not even like in the comic books. Michelle Pfeiffer," she said.
In the comics, Janet is born to a wealthy scientist Vernon Van Dyne. After an alien kills her father, she partners with Pym and undergoes a biochemical process that gives her the identity of the Wasp. She avenges the death of father with Pym's aid and later falls in love with him. Pym initially rejects her feelings but later marries her. She gives birth to Hope and Henry Pym. As Wasp, Janet can shrink in size, can fly and can telepathically control insects. She also shoots bioelectric energy blasts. The character first appeared in "Tales To Astonish" No. 44 and was created by Stan Lee and Jack Kirby.
Though nothing is confirmed, it will be interesting to see the Wasp in future Marvel films. Meanwhile, "Ant-Man" featuring Paul Rudd in the main role was released on July 17 and has made $120 million at the box office so far.
© Copyright IBTimes 2023. All rights reserved.