'Aoashi' Episode 15 Live Stream Details, Spoilers: How To Watch Online
KEY POINTS
"Aoashi" Episode 15 is airing Saturday
The episode will stream on Crunchyroll
The anime is based on Yugo Kobayashi's original work
Ashito was upset and angry, but realized there was no other way but to play defense. He decides to understand Fukuda's true intention in "Aoashi" Episode 15. The new episode is titled "Where I Ought To Be."
The official website has released the synopsis and spoiler stills of Episode 15. Ashito, who is not accustomed to the position and hates defense, is unable to grasp the meaning of the word – squeeze.
He says to himself this is not where he should be. Can Ashito learn the art of saving?
In the previous episode, titled "It's Just Soccer," to fill the gap left due to Yoshitsune's departure, the team had to make some changes.
Akutsu was asked to play forward, and others were baffled when a center back was told to play as a forward.
Moreover, Ashito's friends were surprised when he was not selected to play the forward position. They were sure the manager will move him because he bagged two wins for the team.
Fukuda was known for his bold choices when it came to picking players. Meanwhile, Date expressed his concerns regarding Ashito to Fukuda.
Date said Ashito lacked something, and he won't be able to make it to Esperion's front line. Fukuda told him that he will turn him into a defender.
Meanwhile, Ashito was not in the dorm and his teammates were worried. They decided to go look for him. Later, Hana found him and they head back to the academy.
Reluctantly, Ashito decided to train as a defender. He knew there was no other way to be closer to the game. Meanwhile, Keiji told Ashito that he was ready to teach him the basics of defense.
Even Asari joined in and offered to help him. Asari was moving up to Team A and wanted to give the lesson as a farewell gift to Ashito.
The anime is based on the original work by Yugo Kobayashi. Its opening theme, "Mushin Hakusu," is performed by Alexandros, while the closing theme song, titled "Blue Diary," is by Rinne.
"Aoashi" Episode 15 is scheduled for release Saturday. Fans in the U.S. can tune into Crunchyroll to live stream the latest episode. The new episode will stream in Japanese with English subtitles.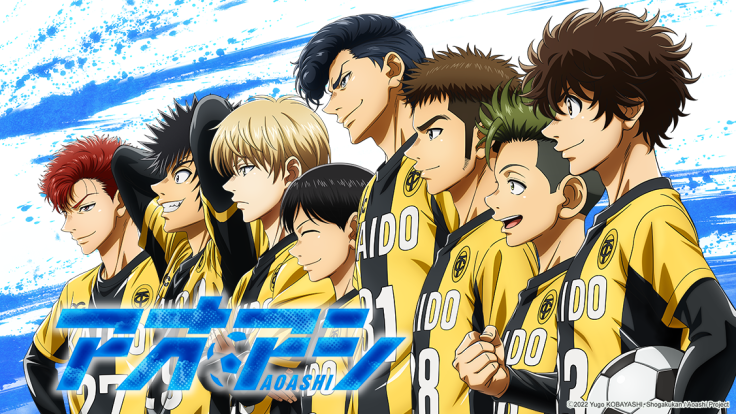 © Copyright IBTimes 2023. All rights reserved.