'Apologize To BTS' And 'Respect BTS' Trend On Twitter After ARMYs Accused Of Causing Subway Chaos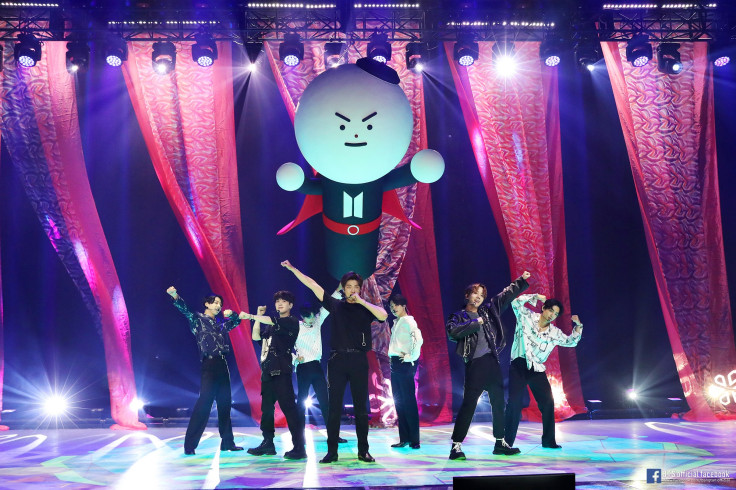 KEY POINTS
"Apologize to BTS" and "Respect BTS" are currently trending on Twitter
ARMYs demand an apology from media outlets for falsely accusing fans of causing chaos
The subway stampede at the Sinnonhyeon Station was caused by a "gas smell"
BTS fans — known as ARMYs — are demanding an apology from media outlets after falsely reporting that a group of fans caused the recent subway chaos in Seoul, which sparked hateful comments toward the fandom and the internationally acclaimed K-Pop group.
On Sunday night (KST), South Korean media outlets reported that chaos erupted at the Line 9 Express train that immediately halted at the Sinnonhyeon Station after passengers said there was a "gas smell." It caused a stampede as passengers hurried to escape the scene, leaving seven citizens injured.
The incident, however, occurred at the same time as BTS member Suga's livestream on Weverse, where he revealed the location of his "7" tattoo. Fans who watched the broadcast on a subway couldn't contain their emotions, so they screamed in excitement.
However, the same fans got accused of causing the chaos even though they weren't at the same station where the stampede happened. A social media user shared a video of the screaming fans on Twitter, along with the caption, "It's not a knife attack at Sinnonhyeon Station, but BTS Suga revealed his tattoo on a live broadcast after the concert, and the groupies who were returning home screamed..."
The video was originally uploaded by a fan with the handle @egcaniza, who was also one of the people screaming in the clip. She deleted the video after receiving backlash for causing "confusion" and "panic" for yelling in a public place. At the time of the incident, the uploader was heading home from Suga's "D-Day: The Final" concert at the KSPO Dome in Seoul, which was held from Aug. 4 to 6.
Following the chaos, K-Pop media outlets such as Allkpop and Pannchoa allegedly misreported what happened, writing in their reports that the screaming fans caused the commotion in the subway station. This angered many ARMYs, who quickly demanded an apology. "Apologize to BTS" and "Respect BTS" have since trended on Twitter.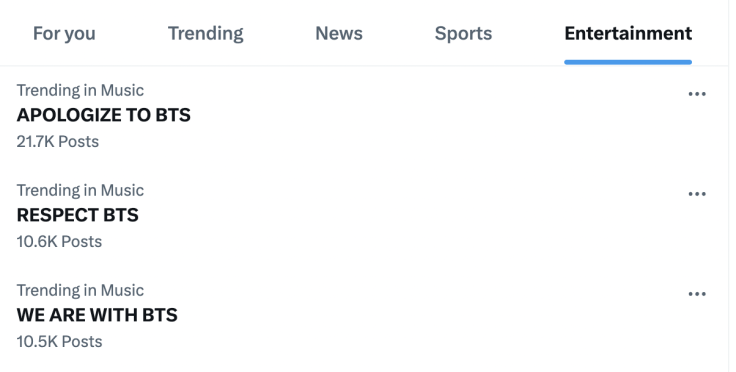 The original uploader, @egcaniza, also shared her sentiments, saying, "It is so overwhelming and heartbreaking how [Pannchoa] and Allkpop took my video to turn it against BTS. They caused so many threats against [me] and BTS that it was scary. I really hope they apologize to BTS. They do not deserve this."
"Clarify your article, you're spreading misinformation," one user commented on the post from Allkpop, attaching a report from Korea's SBS saying that the chaos was caused by a "gas smell."
Another wrote, "[Pannchoa] and Allkpop should publicly apologize to BTS and ARMYs for posting fake news regarding the situation, it wasn't due to ARMYs or BTS, it wasn't even related. Investigate before posting."
"So, the panic was caused by [the] smell of gas [and] had nothing to do with ARMY squeals. Somebody made it up, [Pannchoa] fabricated multiple posts with that lie, and [K-pop] media spread it worldwide, @pannchoa calls it 'ARMYs knife attack' and caused disgusting hate to ARMYs AND BTS. APOLOGIZE TO BTS," a different user stated.
"Don't make up stories [for real]... it had nothing to do with ARMYs... APOLOGIZE TO BTS, RESPECT BTS, WE ARE WITH BTS, " a fourth user added.
Another wrote, "I hope that the people involved in the stampede are safe, but it is [not caused by an ARMY]. Most importantly BTS has nothing to do with it. This is just unnecessary hate."
Amid the backlash, Pannchoa and Allkpop have yet to release official statements addressing the issue. The articles have yet to be deleted from their respective platforms as well.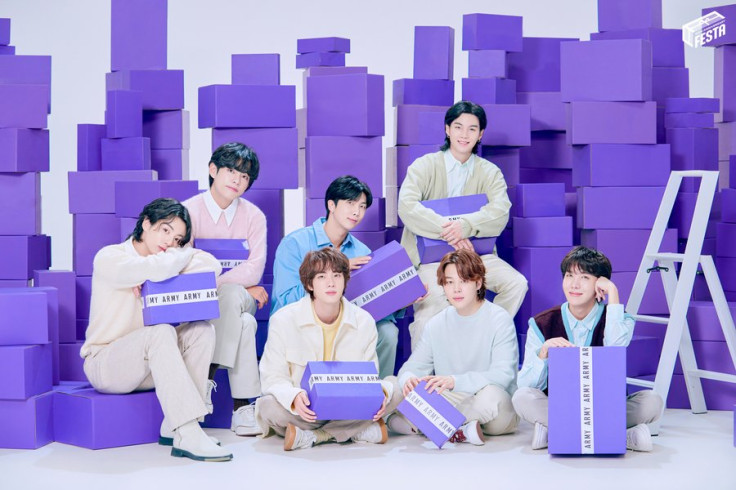 © Copyright IBTimes 2023. All rights reserved.