BTS' Jungkook, Jimin Set 4 New Guinness World Records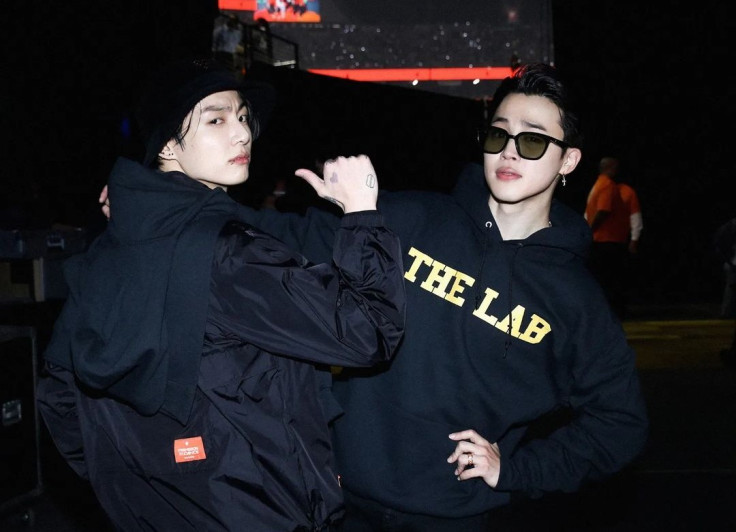 KEY POINTS
Two BTS members broke several Guinness World Records
Jungkook has the most streamed track on Spotify within a week with "Seven"
Jimin's "Promise" is now the most-streamed track on SoundCloud
BTS members Jungkook and Jimin continue to achieve historic milestones, breaking several Guinness World Records (GWR) titles as solo artists.
Last month, the 25-year-old South Korean artist made his solo debut with "Seven" — a single released in three versions: Clean, Instrumental and Explicit. The track has since been dominating the music charts, ranking No. 1 on three major Billboard music charts — Hot 100, Global 200 and Global (excluding the United States).
Another achievement, however, has been added to Jungkook's list. He is now the male artist with the most-streamed track on Spotify within one week, collecting 89,748,171 streams for the "explicit" version of his solo single, per GWR.
The singer also has the second-highest record for the most-streamed track in 24 hours by a male vocalist, with 15,995,378 streams. He was only bested by Harry Styles' "As It Was," which recorded a jaw-dropping 16,103,849 streams on the first day.
"Seven," featuring American rapper Latto, has also become the fastest track to reach 100 million streams on Spotify for a male artist. It achieved the record eight days after its worldwide release on July 14.
Meanwhile, his bandmate Jimin also broke two GWR titles on another music streaming service, SoundCloud. On June 17, the 27-year-old singer's 2018 solo single "Promise" became the most-streamed track on the platform, accumulating 330 million plays.
The track — first released on SoundCloud in December 2018 — also beat the record for having the most streams within 24 hours. "Promise" was written and composed by Jimin and fellow BTS member RM, alongside the group's longtime collaborator Snow Rabbit. It was only made available on other music streaming platforms last February.
Most recently, Jimin broke a Spotify record by becoming the fastest solo K-Pop act to reach 1 billion streams on the platform under the male category in 393 days. He surpassed the record of Jungkook, who just took about 16 days longer.
The historic feat came after Jimin released his first solo mini-album, "Face." It featured a total of six tracks: "Face-off," "Interlude: Dive," "Alone," "Set Me Free Pt.2" and an English and Korean version of "Like Crazy."
BTS is currently on an indefinite hiatus. While most members — specifically RM, Jimin, Jungkook, V and Suga — are continuing with their solo promotions and activities, Jin and J-Hope are currently completing their mandatory military service in South Korea.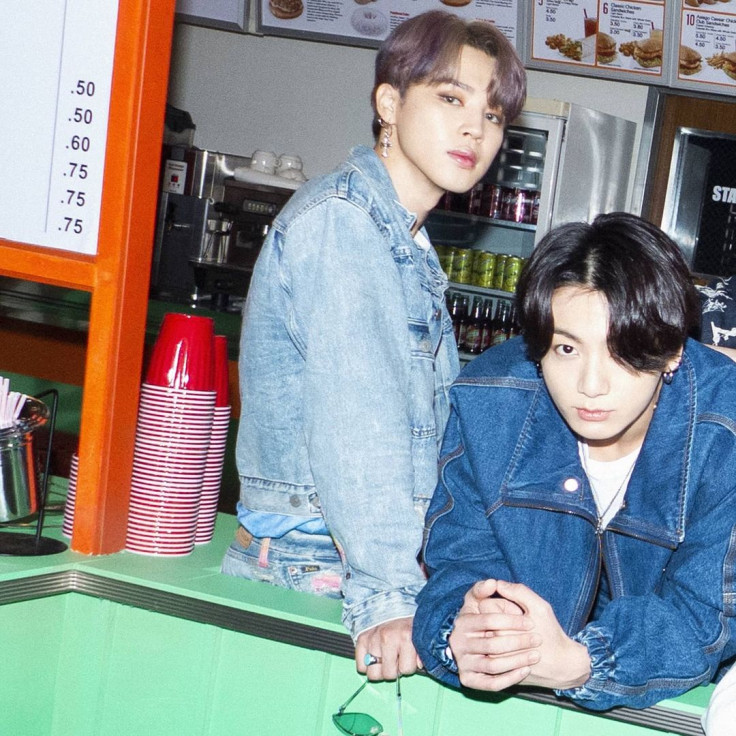 © Copyright IBTimes 2023. All rights reserved.