Apple 2015 Preview: From iPhone 7 To 12-Inch iPad Pro, 7 Must-Knows For Cupertino Watchers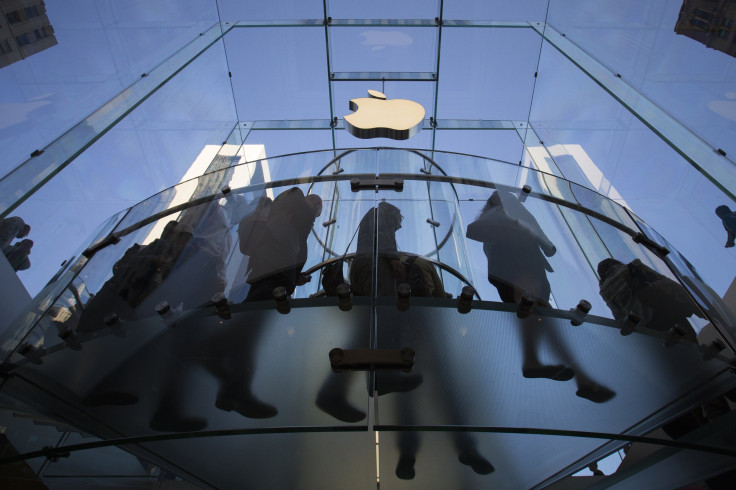 Apple's product lineup, including its iPhone 6 and 6 Plus, created massive demand as well as big profits in 2014. In 2015, analysts and shareholders will be looking to see if the company can repeat or even exceed that performance from this year. In addition to new devices, Cupertino will be counting on new revenue streams, particularly in the healthcare and business markets, to bolster its performance. Here's seven key developments to watch for:
1. Healthcare And Enterprise
Outside of Apple's hardware lineup, its service and software offerings will be something to look closely at in 2015. Through its partnership with IBM, Apple has greatly expanded its enterprise offerings for the iPad with custom apps and services, pitting it against the likes of Microsoft. And with the introduction of Apple Health with iOS 8, as well as the Apple Watch, the company is targeting the healthcare industry, partnering with various hospitals and vendors to develop new tools and apps. "Apple is going to get into the healthcare segment," said Tim Bajarin, a Creative Strategies analyst who's followed Apple for more than three decades.
2. Apple Watch
Like its moves into the smartphone and tablet markets, Apple is hoping to spark the nascent category of wearable devices with the Apple Watch. And it's pushing to make wearables fashionable as well as functional. That became apparent with the Apple Watch's appearances at Vogue China and Paris Fashion Week.
Though Apple Watch mass production may start as early as January, its exact release date has yet to be confirmed. Apple has remained mostly quiet, pointing to an "early 2015" launch. Rumors point to a release sometime between February and spring 2015. The first production run is expected to yield up to 5 million units, according to Taiwan's United Daily News, with Apple planning for 24 million Apple Watches. Pricing for the Apple Watch will start at $349 for the baseline Sport model, which features a glass screen and stainless steel case. The high-end 18-karat gold and sapphire screen model may carry a price tag of a whopping $5,000.
Morgan Stanley pegs 2015 sales for the Watch at between 10 million and 30 million units, or 10 percent of users who own a compatible iPhone.
3. 12-inch iPad Pro
Apple's iPad lineup could get even bigger in 2015 with rumors of a 12-inch "iPad Pro" making the rounds. Purportedly leaked schematics show that the iPad Pro screen may grow to 12.2 inches, but other reports claim it will sport a 12.9-inch display. Under the hood, it could get a speed boost through a new processor, which some reports have called the A9.
The iPad Pro was originally expected to enter production this month, but suppliers indicated it was pushed back to 2015 due to the demand for the iPhone 6 and larger 5.5-inch 6 Plus, the latter of which suppliers were having trouble producing enough displays for, according to the Wall Street Journal. It's no secret that Apple's iPads have been facing declining sales. But the company is looking to turn that around in 2015 as it looks to capture more of the enterprise market with its partnership with IBM to develop business apps and services. "To me, I view it as a speed bump, not a huge issue," Apple CEO Tim Cook said in October. "That said, we want to grow. We don't like negative numbers on these things."
4. Retina MacBook Air
Though Apple introduced a number of products in September and October, notably missing was a 12-inch MacBook Air to fill the gap between its current offering of 11- and 13-inch models. Rumors pointed toward Retina display, a power-saving processor and color options similar to the iPhone. While the 12-inch MacBook was expected to debut this year, shortages of Intel's Broadwell processors reportedly delayed it to mid-2015.
Apple's tablet business has suffered in recent quarters, but its Mac line of desktops and notebooks has seen resurging sales in the PC world, breaking into the top five slots for global PC vendors in 2014, according to IDC data.
5. iPhone 7?
Apple went big with its latest iPhones, the 4.7-inch iPhone 6 and 5.5-inch iPhone 6 Plus, which saw record breaking sales of 10 million units on their first weekend. And while millions were quick to scoop up the new iPhones, some prospective iPhone purchasers are already looking to what the company can offer on the smartphone's next iteration, which may be the iPhone 7, or simply iPhone 6s. But details are few and far between. Some rumors indicate that the next iPhone will sport a 21-megapixel camera sensor, while others point toward a reintroduction of a 4-inch display.
6. Apple TV
Apple TV is one of the oldest products in Apple's lineup. The third-generation version, released in 2012, has lacked the full revamp treatment the company's iPhones, iPads and Macs have received over the past couple of years. A refresh was reportedly delayed due to disagreements between Apple and its cable and content partners. But it has continued to express interest in television. And with a number of content providers planning to offer a la carte streaming services in 2015, the timing may be just right.
7. Apple Pay
Apple Pay, Apple's mobile payment service that launched this year, is poised for growth in 2015 after a slow start. Hundreds of banks have reportedly signed up for the platform, according to the Wall Street Journal. And though there's only about 220,000 near field communication-enabled merchants in the U.S., Apple Pay is expected to get a big boost in October 2015. That's the deadline for merchants to install chip-compatible EMV credit card readers, many of which come with NFC technology built in.
For Apple, 2015 will no doubt be crucial. A year from now, we'll know how it all turned out.
© Copyright IBTimes 2023. All rights reserved.
FOLLOW MORE IBT NEWS ON THE BELOW CHANNELS