Police See $5000 Gold Apple Watch As Potential Thief Magnet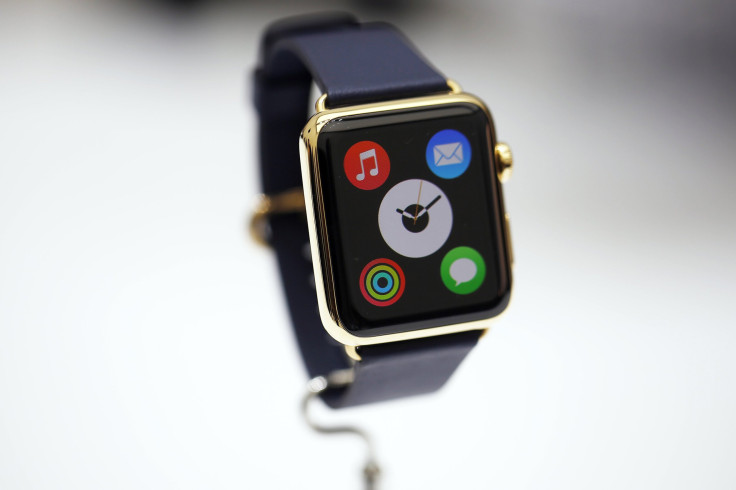 Apple's entry into wearable technology, Apple Watch, is set to debut sometime in early 2015. And while most users may be able to afford its $349 starting price, it's also rumored to run as high as $4,000, and $5,000 for a high-end gold and rose gold model. The the top-of-the-line model will be an attractive luxury item for the well off, and, authorities fear, an enticing target for thieves.
Apple's products, such as the iPhone and iPad, have been linked to crime spikes in major cities such as New York and Washington D.C. While iPhones can be replaced for a few hundred dollars at their unsubsidized pricing, losing the gold Apple Watch to theft is a far more costly proposition. Though some security measures can prevent thieves from using Apple Watch's mobile payment features, its gold content may be enough to attract unwanted attention.
Police departments around the U.S. are bracing for the launch. "As with any new technology, of course there is a concern that thieves will prey on victims with the new technology," San Francisco Police Department public information officer, Albie Esparza said. "Criminals are opportunistic. If there is a demand, there will be supply. It's simple business economics."
If prospective Apple Watch buyers can get past that issue, there's the more long-term problem of how the device will stand up over time. Mechanical watches have few functions beyond telling the current time, and swapping the battery is as easy as visiting a local jewelry shop. The Apple Watch is essentially a miniaturized computer with a touch-screen display, a heart rate sensor and Apple Pay. It's unknown whether the battery will be easily replaceable, raising questions about whether the Apple Watch will become a timeless heirloom or merely a niche device.
"The Apple watch has a utilitarian use and is also a fashion statement," Sotheby's watch specialist, Nate Borgelt said. "It's a neat object in general. But I don't think it will ever replace mechanical watches."
Apple would also have to come up with some sort of exchange or upgrade incentive for its higher end watches, which risk becoming obsolete in only a couple years, he added.
Regardless of which model of the Apple Watch users opt for when it is released sometime in Spring 2015, the SFPD offers a basic tip for users of mobile devices and wearable technology. "Be aware of your surroundings," Esparza said.
© Copyright IBTimes 2023. All rights reserved.