Apple Board Of Directors 'Concerned': 3 Core Areas Tim Cook Needs To Improve
Analysis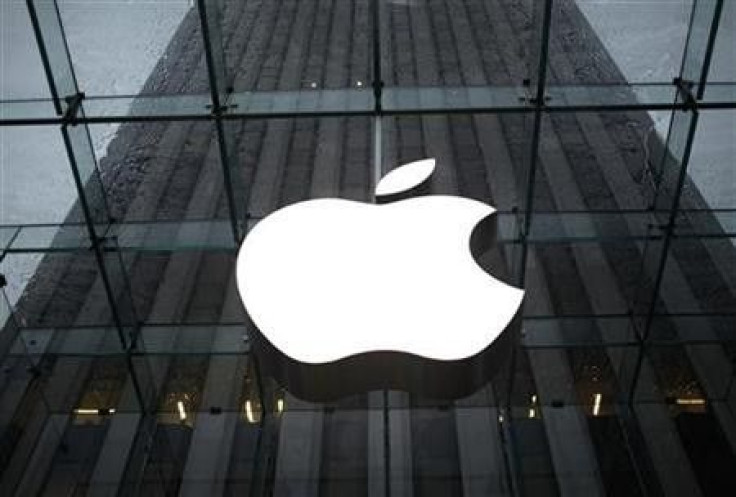 Apple Inc. (NASDAQ: AAPL) is not innovating fast enough. That is the major concern of the Apple Board of Directors, according to a report from Fox Business News' Charlie Gasparino.
"What have they had lately?" Gasparino asked on Thursday. "They had the iPad and a few other things, but they don't have anything innovating from what came from Steve Jobs and concern is basically manifesting into pressure on Tim Cook to innovate, and to do something fast."
Gasparino was quick to point out that Tim Cook, who is getting ready to celebrate his two-year anniversary as CEO of Apple on Aug. 24, need not worry about his job security. Gasparino said sources inside Apple rejected the notion of a new CEO search, and Gasparino also said he personally didn't believe that was happening.
"What we are able to confirm is that the board is worried about what is going on in the pipeline. Do they have the right stuff in the pipeline? Do they have innovative stuff in the pipeline? Do they have stuff to keep the momentum going?
The Apple Board of Directors -- which includes Apple chairman of the board Arthur Levinson, former Vice President Al Gore, Intuit CEO Bill Campbell, Disney CEO Bob Iger, J. Crew CEO Millard Drexler, Northrop Grumman CEO Ron Sugar, and Avon senior advisor Andrea Jung -- is normally highly secretive, and rumors of concern about Apple's direction and Tim Cook's leadership, if accurate, are the first of its kind.
But even if the Apple Board of Directors is concerned about Apple's future plans (which are totally unknown to them, by the way), Apple should not be majorly concerned. As Apple marketing SVP Phil Schiller said at WWDC 2013, "Can't innovate anymore, my ass!" Apple has plenty of exciting product releases on the horizon, such as iOS 7, two new iPhone models, two new iPad models and several new computers including a completely redesigned Mac Pro; however, this doesn't mean there's no room for improvement.
The criticism from Apple's Board of Directors isn't a bad thing, assuming it's true. Here are three areas where Apple can refocus its efforts.
1. Software
Apple typically excels at making hardware -- its smartphones, tablets and laptops are all bestsellers -- but Apple has recently neglected its various software offerings. Sure, iOS 7 and OS X Mavericks will introduce plenty of new features to Apple's respective mobile and Mac operating systems, but Apple actually needs to focus on its first-party applications, including the iWork and iLife suite.
Apple will reportedly make all iWork and iLife apps free with the release of iOS 7, but what Apple should actually do is improve the apps themselves. Pages, Keynote and Numbers, the Apple versions of Microsoft's Word, PowerPoint and Excel programs, have not been touched for several years, and while both programs perform well, they could certainly be innovated to help mobile users be more productive. Even programs like Garageband and iPhoto, which are performance-heavy apps, could be simplified further and made to run more smoothly, especially on the Mac. Apple may be wary about upgrading its professional software since the company generally receives a lot of grief from consumers every time there's a major change. Plus, Apple could win over both old and new user demographics by introducing software that's simple enough to navigate and use for newcomers but thorough and effective enough for veterans. For example, Apple-built versions of Adobe's Creative Suite software like Photoshop, Illustrator and Dreamweaver would be invaluable to artists and professionals who generally must purchase an extremely expensive subscription plan from Adobe.
2. Advertising
Recently, Apple's advertising efforts have been relatively abysmal, at least according to polled viewers. After pulling a few corny ads late last year, Apple's latest marketing campaign centered around people using Apple's signature products and features every day, and has been less than exciting or sexy. What happened to the dancing silhouettes for the iPod commercials? What happened to the humorous banter from the "I'm a Mac, I'm a PC" commercials? When did Apple suddenly lose its sense of humor?
If Apple had a hot marketing campaign, the Board of Directors might feel differently about the state of the company. Once some new products hit the pipeline this fall, Apple will have an immense opportunity to focus on what makes Apple products stand out, what makes them truly special. Apple could go in any number of directions, but it needs to pick a less-bland direction than its current one.
3. Developers
One of the main reasons people prefer iPhone and iPad over other smartphones and tablets on the market is because of the enormous ecosystem attached to Apple products. The App Store is perhaps the most important feature on Apple's signature products because it allows users and developers to engage in a marketplace of enriching ideas and concepts, but the company needs to focus more on the people behind those apps, as well as the apps themselves.
Apple has been criticized in the past for the way it has rejected apps that don't fit its strict guidelines, but Apple needs to loosen up a bit if it wants to encourage innovation within its own ecosystem, rather than let those developers simply create apps for jailbroken devices. In the end, many features and apps from the jailbreaking community end up being permanent features from Apple anyway, so Apple would do best to reward users that create innovative solutions that might be better than theirs, either by allowing their apps to exist or paying the users to purchase their products for later inclusion in future updates, but also find more ways to push its ecosystem forward while also keeping it safe, which is by far the biggest problem on Android's open platform.
Where do you think Apple needs to improve? Do you believe Apple isn't innovating fast enough in any part of its company? What is the biggest issue you currently have with Apple? Let us know in the comments section below.
© Copyright IBTimes 2023. All rights reserved.