Apple WWDC 2013: Mac OS X Mavericks Introduces New Features, Improved Performance And iOS Unification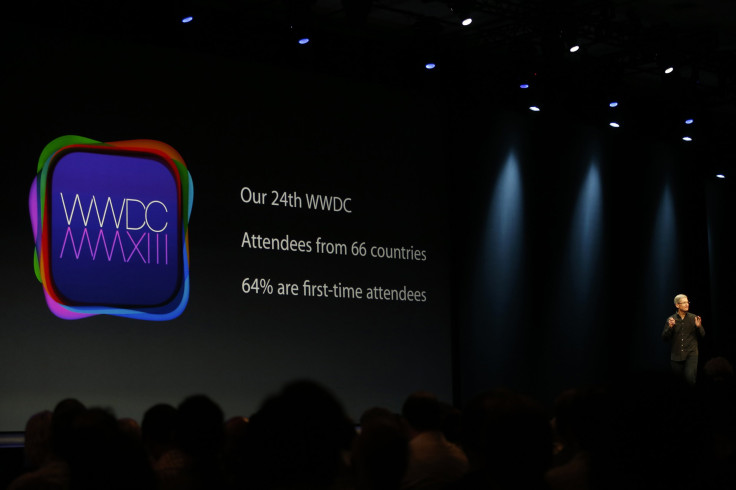 At Apple's annual World Wide Developer Conference, or WWDC, the first major announcement was the reveal of OS X 10.9, dubbed OS X Mavericks. In addition to adopting a new theme for names, the latest version of the Mac operating system stressed new features for power users, better performance and battery life, and increased unification with iOS.
Apple (NASDAQ:AAPL) CEO Tim Cook introduced Craig Federighi, the senior vice president of software engineering at Apple, to introduce Mavericks. The first order of business was to introduce the new name, as Apple was running out of cats. Leaked images of OS X posters with crashing waves led some to speculate if OS X 10.9 would be "Sea Lion."
Federighi indulged the rumors, saying that Apple was taking, "this lion thing in a different direction," and introduced a silly Sea Lion logo. After some laughs, Federighi said Apple wanted a new theme that would carry Mac operating systems for the next 10 years, and future operating systems would now be inspired by locations in California, the home of Apple HQ. The first of these, Mavericks, takes its name from a famous surfing location located near Apple's hometown of Cupertino.
Apple introduced the features targeted toward so-called "power users" that IBTimes previously predicted. This included tab functionality in the Finder menu and improved functionality for multiple displays. Federighi also unveiled a new tagging system, which allows users to add labels to documents such as "important" or "draft" to improve organization and search. The tags can be found in the sidebar of Finder.
Mavericks has several technological advancements to improve performance, graphics, CPU usage and program responsiveness. Federighi stressed repeatedly how many of these functions will improve battery life for MacBooks.
There were also several updates to Safari, including a redesigned homepage. The Safari homepage now has a sidebar to easily view bookmarks, a reading list and "shared links," which creates a feed of links shared by people in a users' social networks. Federighi mentioned LinkedIn and Twitter, but Facebook was not mentioned. Safari Reader has a new look, and users can seamlessly scroll from one article to the next. Again, Apple stressed that the new Safari improves battery life.
A surprise update came in the form of iCloud Keychain, a new feature built into Safari that remembers site logins, passwords and credit card numbers across all devices. It can even auto-suggest a password for new websites. The goal is to get users to use a different password for each login and improve their security online.
As expected, Apple is bringing in Apple Maps and iBooks from iOS to Mavericks. Users can also send things from Maps on their desktop directly to their iPhone. Many expected Apple to incorporate Siri and Newsstand, but these features were both missing from the WWDC keynote.
Federighi also introduced an update to Calendar, which eliminated the "leather" design and added location, travel time and weather into the inspector function. There was a big update to the Notifications function, which now allows users to respond to emails and messages directly within the notification. iOS alerts now go directly to the Mac desktop, and Notifications will update apps in the background.
What do you think of OS X Mavericks? Are you disappointed that Apple is not bringing over Siri or Newsstand? Let us know in the comments section.
FOLLOW MORE IBT NEWS ON THE BELOW CHANNELS