Apple Boycott Threats Follow iPhone FBI Backdoor Debate, But Early Sentiment Sides With Tim Cook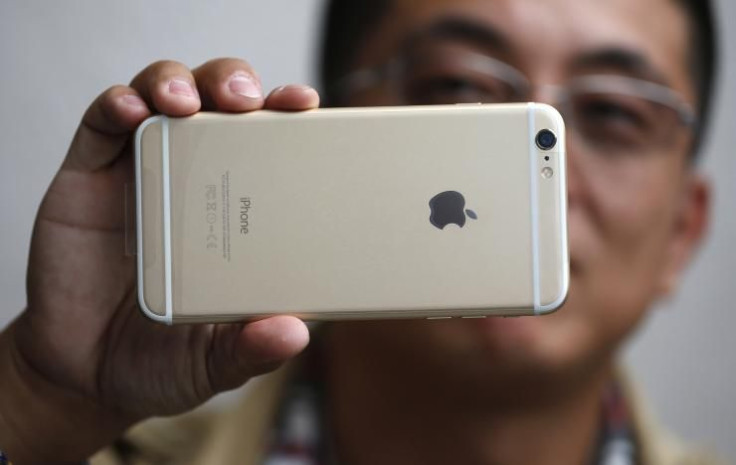 Count Kevin Mee among the angry consumers who say we should all stop buying Apple products in the wake of the company's decision not to help the FBI retrieve data from an iPhone that belonged to one of the San Bernardino, California, shooters.
"I, for one, am mad," the Boise, Idaho, radio host wrote in a blog post Wednesday in which he called on Tim Cook, Apple's chief executive, to be jailed for contempt of court. "[H]ere is a chance for us to get information that more than likely would stop another attack like this one."
Mee joins a chorus of critics who took to the internet Wednesday to condemn the Silicon Valley giant after Cook posted an open letter to Apple customers, vowing to fight a federal judge's order to unlock an iPhone used by Syed Rizwan Farook, one of the shooters in a December attack that left 14 people dead. Just hours after Cook's letter was posted, boycott threats spread quickly across social media as furious citizens and even some politicians called Apple's stance downright un-American.
"Apple chose to protect a dead ISIS terrorist's privacy over the security of the American people," said Sen. Tom Cotton, R-Ark., in a statement, using an acronym for the Islamic State group.
But while the backlash against Apple was fierce and vociferous, the negative reactions to Cook's letter represented only a small percentage of the online discussions around the issue. In fact, less than 10 percent of discussions on Twitter skewed negative, according to data provided to International Business Times from ListenFirst Media, a New York analytics firm that measures online engagement across more than 40 digital and social media platforms.
ListenFirst measured a Twitter snapshot taken in a 24-hour window between Tuesday and Wednesday afternoon, when references to the Apple-FBI controversy garnered 656,000 mentions. According to ListenFirst, Cook received "high levels of praise" for taking a stand on privacy, with peak mentions occurring at noon EST on Wednesday. The firm said the overwhelming majority of posts were either neutral or positive.
That finding differs from broader national polls on privacy, which show Americans tend to be sharply divided when it comes to the issue of government surveillance. A 2015 survey from Pew Research Center found that just over half of Americans describe themselves as "very concerned" or "somewhat concerned" about government surveillance in general.
Still, the deafening din of pro-Apple posts is perhaps not surprising given the strategic manner in which the company — which already enjoys an enormous surplus of brand equity — chose to take control of the narrative. Cook's letter was a rallying cry for Apple loyalists, an affirmation of the fabled place the iPhone occupies in the national consciousness.
"Smartphones, led by iPhone, have become an essential part of our lives," Cook wrote. "People use them to store an incredible amount of personal information ... and at Apple we are deeply committed to safeguarding their data."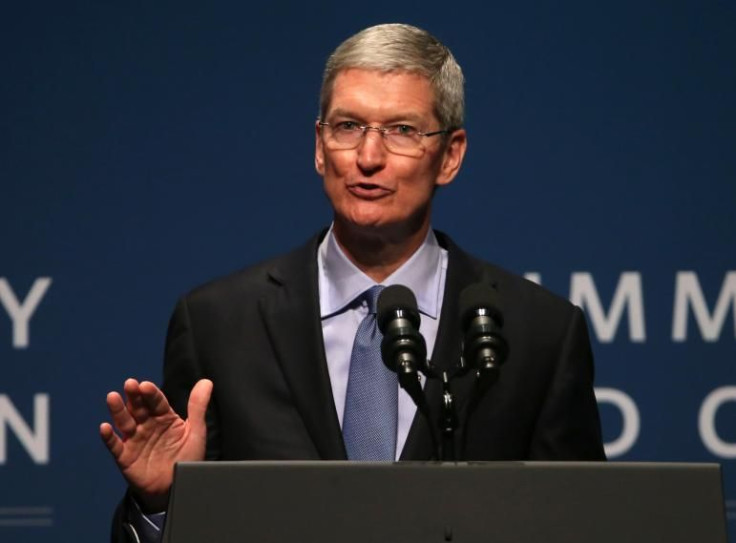 Taken at Cook's word, there is a lot more at stake than the contents of a single iPhone. The Apple chief asserts that federal officials are seeking to compel the company to build a special software tool that would undermine broader security advancements and leave iPhones everywhere vulnerable to attacks.
"The government suggests this tool could only be used once, on one phone. But that's simply not true," Cook wrote. "Once created, the technique could be used over and over again, on any number of devices. In the physical world, it would be the equivalent of a master key, capable of opening hundreds of millions of locks — from restaurants and banks to stores and homes. No reasonable person would find that acceptable."
But if Cook was hoping for a nuanced debate on the ever-precarious balance between liberty and safety, those hopes were surely dashed when Donald Trump joined the fray.
"Who do they think they are?" the Republican presidential front-runner said of Apple during a "Fox and Friends" appearance Wednesday morning, remarking on the company's decision to fight the court order. Trump's reaction set social media ablaze with critics who were quick to denounce Apple's presumed protection of a terrorist while having little to say about Cook's argument that the FBI's wishes could leave every iPhone user vulnerable. According to ListenFirst, Trump was the "biggest influencer opposing Tim Cook's decision."
"The overwhelming majority of Twitter conversation regarding Apple and Tim Cook was positive," said Jason Klein, co-CEO and co-founder of ListenFirst Media. "Donald Trump's commentary was a glaring exception. Interestingly, this story is clearly generating increased conversation around the topics of encryption and privacy. I think we can expect those to become hot button issues, especially on the campaign trail."
Meanwhile, the usual civil-rights suspects were equally quick to jump to Apple's defense, with groups like the American Civil Liberties Union and the Electronic Frontier Foundation releasing terse statements applauding the tech giant for holding its ground. Edward Snowden, the exiled former National Security Agency contractor and poster child for vigilant resistance against the modern surveillance state, called the standoff between Apple and the FBI "the most important tech case in a decade."
Christopher Zara covers media and culture. News tips? Email me. Follow me on Twitter @christopherzara
© Copyright IBTimes 2023. All rights reserved.
FOLLOW MORE IBT NEWS ON THE BELOW CHANNELS