'Apple Didn't Invent Apples': Swiss Farmers Cry Foul Over Tech Giant's Fruit Trademark Quest
KEY POINTS
'It's not like they're trying to protect their bitten apple,' a Swiss farmer group says on Apple's quest
The farmer group said 'millions' are at stake if they are forced to rebrand
Apple previously settled with grocery app Prepear, leading the latter to modify its logo
Apple farmers in Switzerland are worried that they may have to change their farmer group's long-standing red apple logo as tech giant Apple pursues intellectual property rights over depictions of the fruit, a new report revealed.
"Their objective here is really to own the rights of an actual apple, which, for us, is something that is really almost universal ... that should be free for everyone to use," said Jimmy Mariéthoz, director of the Fruit Union Suisse, Switzerland's oldest and largest fruit farmer group, Wired reported.
"We have a hard time understanding this, because it's not like they're trying to protect their bitten apple," Mariéthoz said. The Fruit Union Suisse's logo is a red apple with a white cross.
Apple has been working to secure the trademark for a black-and-white depiction of the green, generic Granny Smith apple since 2017, the outlet reported.
In an application to the Swiss Institute of Intellectual Property (IPI) that seeks the IP rights to the depiction of a Granny Smith apple, the iPhone maker's request covers a wide variety of industries such as electronic, digital and entertainment.
The IPI partially granted Apple's request in the fall of 2022, but the American big tech giant has since launched an appeal. A decision on Apple's appeal isn't expected anytime soon.
At the time of the request's partial granting, the Swiss agency said there was a legal principle that considers generic images of common goods or products to be under the public domain.
Mariéthoz said apple farmers in Switzerland were "concerned that any visual representation of an apple – so anything that's audiovisual or linked to new technologies or to media – could be potentially impacted. That would be a very, very big restriction for us," specifically when advertising their fruits.
While Swiss apple farmers are concerned about the potential power Apple can yield if it is granted rights over representations of the popular fruit, Texas A&M University School of Law professor Irene Calboli told Wired that the tech mammoth may face difficulties in enforcing its trademark on companies or groups that have used a symbol of the apple for decades.
On the other hand, Calboli admitted that "the system is very much skewed toward those who have more money," and smaller companies may be threatened into compliance, especially considering the funds needed to retain legal counsel against a tech giant.
Mariéthoz argued that "millions" will be at stake if Swiss apple growers are forced into rebranding. "Apple didn't invent apples ... we have been around for 111 years. And I think apples have been around for a few thousand more."
This is not the first time Apple has attempted to claim the trademark of a company using a fruit logo.
The 2020 case that Apple filed against meal planner and grocery app Prepear over the leaf in its pear logo ended in a settlement wherein the two sides "amicably resolved" the trademark issue.
Russ Monson, Prepear co-founder and COO, told iPhone in Canada in 2021 that the app was looking to "make a small change to our logo in the coming weeks." The company provided the outlet with the before-and-after looks of its logo, wherein the pear leaf was changed into a half-leaf instead of a full-leaf depiction.
In 2022, big tech research nonprofit Tech Transparency Project (TTP) revealed in an investigation that between 2019 and 2021, the smartphone giant filed more trademark oppositions than other big tech giants combined.
"A custom stationary business, a school district, and a nonprofit group that works with autistic children have all felt the wrath of the company's trademark lawyers," the nonprofit wrote.
TTP noted that Apple had been "targeting a range of small businesses and nonprofits across the country (U.S.), often in unrelated fields, for potential trademark infringement," adding that the tech company has "unparalleled" trademark aggression in the entire tech industry.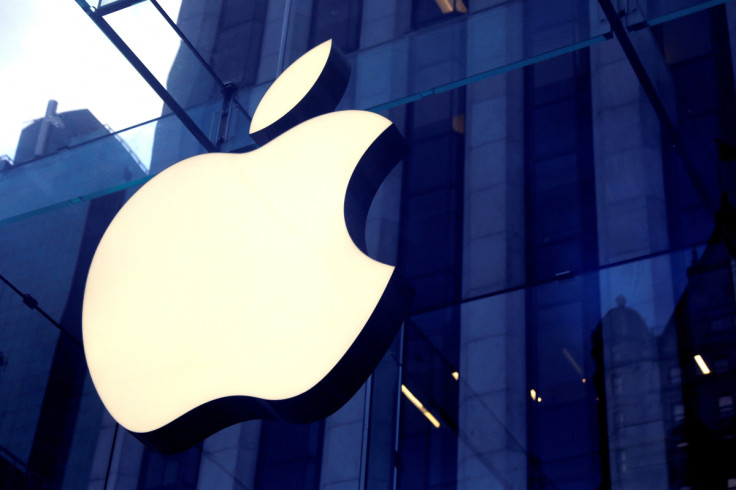 © Copyright IBTimes 2023. All rights reserved.