Apple iOS 7.1 Update: How To Download And Install iOS 7.1 Beta 2 To Your iPhone, iPad Or iPod Touch Ahead Of Its Release Date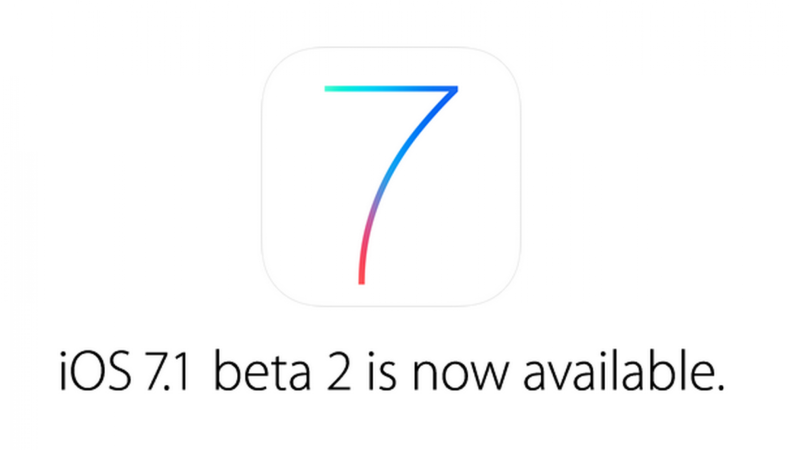 Apple Inc. (NASDAQ: AAPL) on Friday released the second beta build for iOS 7.1, which is now available to download for any registered developers via the Apple developer center. The second iOS 7.1 beta, which is listed as build number 11D5115d, arrives three and a half weeks after the mid-November release of iOS 7.1 beta 1, which was listed as build number 11D5099e.
According to the updated iOS 7.1 release notes, iOS 7.1 beta 2 features several improvements and fixes throughout Apple's mobile ecosystem, including a fix for iTunes Match, which "should no longer take an especially long time to load," and crash logs, which will now be viewable by users within the Settings app. The first iOS 7.1 beta saw similarly small tweaks, such as new logos and new dialogues within Notification Center.
It also looks like iOS 7.1 will finally support iOS in the Car, which was introduced in June but wasn't ready for the public release of iOS 7 in September. For those who don't know, iOS in the Car is designed to allow seamless iOS integration with compatible cars' built-in displays, so drivers can use call, text, access and play music, use Siri and get directions with turn-by-turn navigation — all hands-free. The new iOS 7.1 beta 2 includes a new setting for "Car Display," which is a surefire reference to Apple's iOS in the Car.
How To Download and Install iOS 7.1 Beta 2
As long as you're a registered iOS developer (the license costs $99 a year and gives you access to early iOS builds before their public release dates), you are free to download the iOS 7.1 beta 2. The download links are embedded below -- to download the right iOS 7.1 beta, you'll need to know your iDevice's identifier, which you can locate on the back of your iPhone or iPad, or check the following identifier lists provided by Apple for iPhone and iPad.
Remember, since iOS 7.1 is currently in beta, it's important to back up your iPhone or iPad before downloading and installing the update. This way if something goes wrong and you somehow lose your data at any point in the transfer, your information will already be saved to a backup device (or iCloud, if that's your preference).
Once you download the iOS 7.1 beta 2 file, connect your iPhone or iPad to your computer, open up iTunes and choose "Restore Your iPhone/iPad" with the iOS 7.1 beta 2 file, which should be the most recently downloaded file that ends with ".ipsw." On a Mac, make sure you're holding down alt/option when you click "Restore," and on Windows, hold down Shift when you click "Restore" to iOS 7.1 beta 2.
The iOS 7.1 beta 2 download will take several minutes to install on your iPhone or iPad, which should be connected to power during this process. Your device will reboot once or twice, but after that, the second beta of iOS 7.1 should be running smoothly on your iPhone or iPad.
Apple released iOS 7 in September with a completely new design, departing from the skeuomorphic elements implemented by former iOS chief Scott Forstall and focusing on simplicity, flatness and the use of contextual layers. For more on iOS 7, check out our visual guide on the new design, our 15 ways to improve battery life on any iPhone, iPad or iPod running iOS 7, surprise features we discovered in the very first iOS 7 beta, and our exhaustive collection of 80-plus screenshots of iOS 7. What do you think of iOS 7? Have you tried downloading and installing the second iOS 7.1 beta? Give us your thoughts in the comments section below.