Apple iPhone 5 Release Announced: 5 Accessories Users Will Want Upon Launch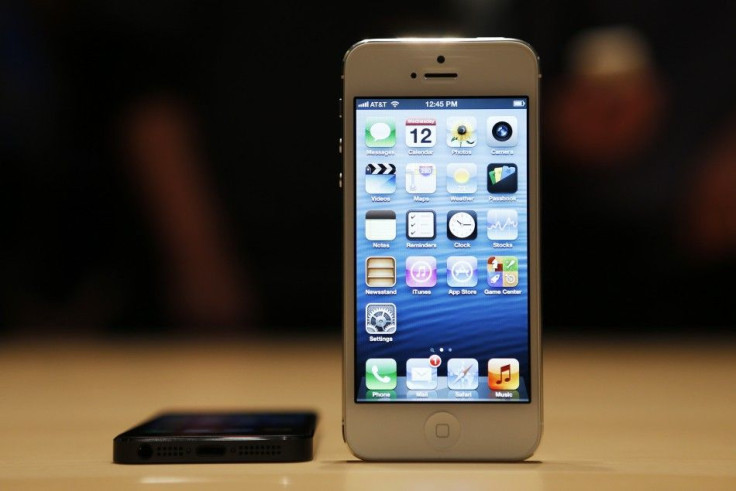 Preorders have just begun for the iPhone 5, Apple's highly-anticipated next-generation smartphone, which is scheduled to be released on Friday, Sept. 21. After Wednesday's unveiling in San Francisco, fans now know everything about the device, from its release date, to its features and hardware specs. But as always, when a new smartphone debuts from Apple, fans look forward to more than just the device: they must shop for brand new accessories.
The iPhone 5 is still about a week away from its public debut, but retailers have wasted no time when it comes to phone cases and other add-ons. Some online stores, such as Chinese e-commerce site Alibaba.com, even started selling cases for the iPhone 5 before the gadget was officially announced.
With so many styles and variations to choose from, picking the right cases and accessories for your new iPhone could be difficult. If you're unsure of where to start, check out our list below of stylish, cool and quirky cases for the iPhone 5.
1.Lavish Case by Cygnett. The Lavish iPhone 5 case is a slick leather flip case with a secure magnetic closure. Described as "Exquisitely soft to touch" on Amazon's product page, the Lavish case is made with the finest grade lambskin leather. Those looking to protect their new smartphone while staying stylish will enjoy this accessory, which is available on Amazon for $31.37.
2. Griffin KaZoo and Animal Parade Cases. The iPhone 5 isn't a toy-but that doesn't mean it can't look like one. Griffin's animal-inspired cases are made from soft silicone, and users can download the free KaZoo and Animal Parade apps to make their screen match the case.
3. Proporta Cases And Screen Protector. Mobile case manufacturer Proporta has announced its new line of protectors and cases for the iPhone 5. These come in an array of leather, hard-shell and pouch style and all come with free screen protectors. Proporta cases are available for pre-order at the company's official website.
4. Custom Luxury Case From MakeDirect. The company has just announced that they are launching and all-new line of iPhone 5 Hardwood Cases. Each of these is custom made and users can get any phrase they wish engraved on the back. In addition to customizable cases, the MakeDirect website offers a variety of different illustrations engraved on the back. Check out the website here.
5. Seidio Convert Combo Case. This two-in-one protective set includes a sleek case for day-to-day protection and a heavy-duty case for additional security. This iPhone 5 case also complies with the MIL-STD-810G standards, which one of the highest levels of durability based on military requirements.
As the iPhone 5's release date nears, consumers are sure to see more fun accessories and cases coming out from a wider variety of manufacturers. However, cases aren't the only new add-ons to be featured with the new iPhone. When Apple unveiled the smartphone on Wednesday, it announced that a refreshed line of headphones, known as EarPods, would also be released. These redesigned earbuds are made to fit comfortably within the ear, and are sure to pair nicely with the freshly recreated iPods that were also just announced.
© Copyright IBTimes 2023. All rights reserved.