Apple iPhone 5s Release: 5 Reasons Why It's Worth The Price To Upgrade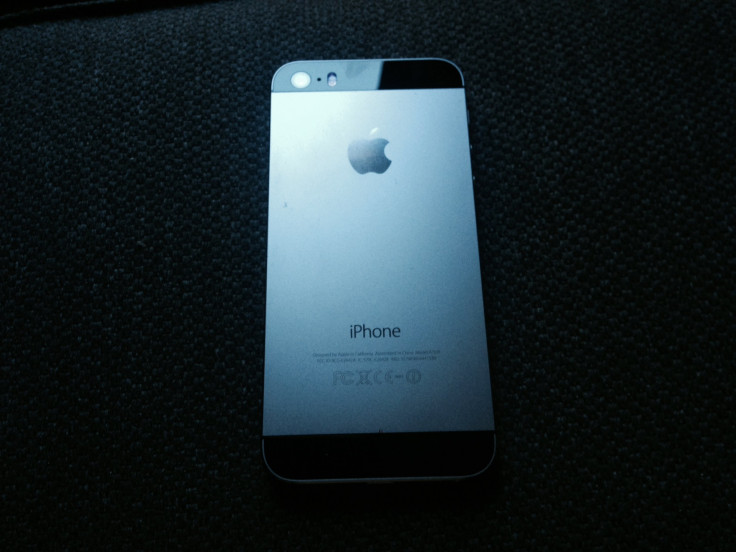 It's been two weeks since the release of the iPhone 5s, the newest smartphone from Apple, which features the latest and greatest technologies out of Cupertino, Calif. In its early going, critics are praising the iPhone 5s for its new features and polished ecosystem, which were improved with the recent release of iOS 7, but many consumers may doubt there are any significant differences between this year's iPhone release and last year's iPhone 5, and and they may wonder whether or not the new iPhone is worth the price to upgrade.
Indeed, the iPhone 5s is highly similar to its predecessor with its nearly identical form factor, but some of its newest features are major reasons to upgrade to this phone right now. The iPhone 5s certainly isn't cheap -- its price ranges from $199 on-contract to $849 unsubsidized -- but here's why the iPhone 5s is Apple's best smartphone yet, and why it's likely the best Apple purchase you can make this year.
1. Better Color Options: Presentation matters, even for smartphones. Last year's iPhone 5 release was available in just two color themes: Slate on black, and silver on white. Unfortunately, the only decent choice was the white iPhone, since the black version, although elegant, scuffed far too easily, especially around its chamfered edges. Apple fixed these issues with the release of the iPhone 5s, replacing the slate on black option with a "space grey"-on-black theme, which is not only more gorgeous than last year's slate release, but much more durable, too. The same silver on white option is still available for the iPhone 5s, but Apple added a new gold tint (I'm sure you've heard of it by now), which is highly sought after for all the right reasons: It's gold (who doesn't like gold?) without being tacky or gaudy. It's still in high demand, but this color, along with the other two options, are definitely worth your money (but not this much).
2. Impressive Speed: The iPhone 5 was no slouch when it came to speed, but the iPhone 5s is silky smooth thanks to its custom-designed A7 chip. The A7 processor features more than a billion transistors and a 64-bit architecture, making the iPhone 5s the first desktop-class smartphone in the world. The difference is noticeably apparent, especially in performance-intensive tasks like playing games, Web surfing and using productivity apps like Garageband or iMovie. In fact, the iPhone 5s CPU blows away the competition in benchmarks, and its GPU outpaces most smartphones in all the ways that count, especially in graphics rendering and the number of frames per second displayed. Though most apps don't yet take advantage of these new specs, the iPhone 5s can readily handle nearly any task you give it; you can't ask for much more from a smartphone release.
3. It's Future-Proof: Carriers in the U.S. are just now implementing plans that allow consumers to purchase a new smartphone each year for each new release, but those who purchase an iPhone 5s won't need to rush into a new phone next year -- the iPhone 5s features more LTE bands than any other phone, but it's the phone's A7 chip that makes the iPhone 5s so "future-proof." The iPhone 5s is the first of its kind to be released with a 64-bit architecture, but since most apps aren't yet optimized to 64-bit, the iPhone 5s will be a great phone for a very long time. AnandTech said it best in his thorough review of the iPhone 5s: "From a CPU and GPU standpoint, the 5s is probably the most futureproof of any iPhone ever launched. As much as it pains me to use the word futureproof, if you are one of those people who likes to hold onto their device for a while -- the 5s is as good a starting point as any."
4. It Has The Best Camera Apple Has Ever Made: I've said it before, but the iPhone 5s has the best camera upgrade Apple has ever implemented. What's surprising is that Apple didn't need to add more megapixels to make it happen. Instead, by endowing the iPhone 5s camera with a larger sensor and aperture, and by focusing on the technology within iOS 7 to help calibrate white balance and exposure, the iSight camera has a remarkable ability to display photos accurately. Most colors are sharp and vibrant, but the iPhone 5s really shines with human skin, as it's the first iPhone release where Apple implemented a solution specifically for photographing people, rather than objects. That's thanks to the new tonal mapping technique called "True Tone Flash," which utilizes two different-colored LED lights to intelligently maximize every photograph for color accuracy while independently enhancing the contrast between various portions of a paragraph, so dark subjects with bright backgrounds aren't washed out or difficult to see. And if you're trying to capture a moment within an action shot, it's easy to hold the "capture" button and snap up to 10 frames per second -- up to 999 photos -- thanks to the new Burst Mode; the iPhone 5s suggests which photos you might like based on motion and whether or not subjects' eyes are open, but you can easily scroll through all 999 images to choose the right one in a fun flip-book style. And that's just photos; the iPhone 5s is also deft at taking videos, and its new slow-motion feature is a lot of fun for shooting videos for dramatic effect. This iPhone release has more camera options than ever before, but they're never difficult to navigate or use in practice. The camera alone is worth the price of the iPhone 5s.
5. Touch ID Is Everything: At the end of the day, your phone may be "just an object," but the content within your phone -- your photos, your emails, your videos, your documents -- are priceless. Apple understands this, but it also knows how few people actually implement a passcode for protection. The passcode is annoying, especially since many smartphone users sometimes continually unlock and lock their phones several times a minute. But Apple's solution for security was well worth the money it spent acquiring Florida-based AuthenTec last July, because Touch ID may be the best and most underrated feature Apple has ever created for an iPhone release. It works simply and intelligently: Once Touch ID is set up with a simple three-step process, you can hold your programmed finger or thumb in any 360-degree orientation to unlock your phone instantaneously. To any onlooker, using the feature looks like you just pressed the home button to wake your phone -- that's how fast it works. It's secure because your fingerprint data is locked in a segmented portion of the A7 chip, which is never communicated to any other part of the processor, but it's also smart because it removes the user from the equation; the user is simply the key, not the ultimate gatekeeper. And if you keep a lot of important data on your smartphone like I do, this is the most essential feature, because without it, the other features are vulnerable. Touch ID strengthens the iPhone 5s, making it arguably the only smartphone choice for serious smartphone consumers.
What do you think of the iPhone 5s? Are there other features that make it worthy of purchasing? Has there been another smartphone release this year, in your opinion, that's more worthy of your money? Check out our full review and hands-on of the iPhone 5s, and feel free to sound off in the comments section below.
FOR FREE to continue reading
✔️ Unlock the full content of International Business Times UK for free
offer available for a limited time only
✔️ Easily manage your Newsletters subscriptions and save your favourite articles
✔️ No payment method required
Already have an account? Log in
© Copyright IBTimes 2023. All rights reserved.