Apple iTunes 11 Release: Update Already On The Way To Fix Duplicate Songs Issue, Apple TV Streaming Bug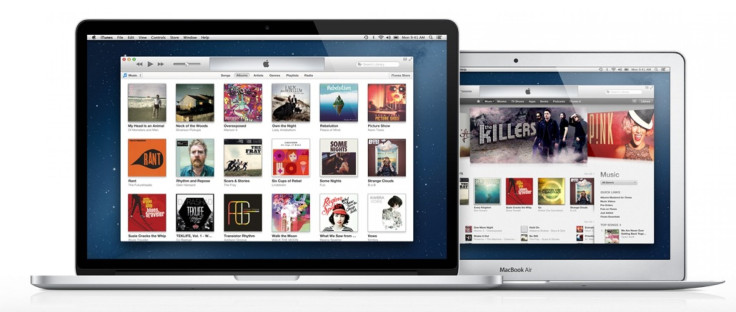 Apple only released iTunes 11 to the public six days ago, and yet the company will reportedly release an update to add a missing feature, which was originally promised to be included at launch.
As noted by Walt Mossberg of AllThingsD in his review of iTunes 11, Apple has pledged to quickly release an update that can find and eradicate duplicate files.
"A feature that finds duplicate entries is missing," Mossberg said. "Apple says it will soon be restored in a minor update of the program."
This update to iTunes 11, which will presumably arrive within the next few weeks, will also reportedly fix issues with missing album artwork and a bug that prevents wireless streaming of multimedia from Mac computers to Apple TVs.
"In my tests, some album covers were missing in album view," Mossberg wrote in his review. "Apple says this is a rare bug, but one it has solved and will fix in a minor update soon. Another bug the company says will be remedied prevents owners of Apple TVs from wirelessly streaming cloud-based movies to their TVs."
December has been a big month for iTunes. Shortly after the release of iTunes 11, Apple just announced yesterday that the iTunes Store is now available in 56 new countries, essentially doubling the amount of countries around the world that support Apple's digital store.
The iTunes Store currently offers a catalog of more than 26 million songs, and, as of September, customers have purchased 20 billion songs in the last nine years. At Apple's September media event, Cue also said iTunes boasts more than 435 million accounts with credit cards or other payment options attached, which means those customers can purchase music, movies and TV shows with Cupertino's successful 1-click purchasing method.
According to Apple's last 10-K, the Cupertino, Calif.-based computer maker reportedly generated $7.5 billion in fiscal 2012 from the iTunes Store alone, and stand to make more in the next quarter considering the release of the updated platform and the company's decision to expand further into Europe, Africa, Asia and the Middle East.
About iTunes 11
With a clean new look and a few added features, iTunes 11 is completely redesigned to mold to your media experience as it changes. Whether it's the beautiful new expanding album effect, the stunning simplicity of the new Mini Player or the flexibility of the new Up Next feature, iTunes 11 is all about celebrating the media junkie.
In iTunes 11, albums expand in place when clicked with a beautiful showcase of the album artwork, and now, the expanded album views also let you see related content in the iTunes Store directly from your Library.
To switch from your music, movies and TV shows, you simply select which library you want from a pop-up menu.
Playlists are easier to create, edit and organize. Once you've created a playlist, you can drag any songs into it at any time, simply by selecting the song and dragging it. Your playlists will instantly appear, and you simply drag and drop the song on the playlist you want.
iTunes 11 now includes a new feature called Up Next, which allows you to see a list of upcoming songs and change them on the fly. You can visit any song in your iTunes Library and add it to your Up Next playlist, and it will play that song next and then the rest from that playlist automatically.
When you connect an iOS device to your computer, it appears toward the top of the menu, rather than on the sidebar. You can visit that device and choose to add content, and at that point, you can add entire artists, albums and genres to your connected device.
iTunes 11 also has a new Mini Player. It's smaller, but has more features than ever. You can see the player controls by hovering over the small bar, and you can easily search for something new to play with the mini search bar. You can add any song directly to your Up Next, which is also directly embedded into the Mini Player.
The iTunes Store has also been redesigned. The changes are mostly aesthetic to make them look like the iOS Stores, but the biggest added feature in the store is that you can now see your viewing history, making it easy to view any item you've previewed before.
"The iTunes Store has been redesigned for your Mac, PC, iPad, iPhone and iPod touch, so it looks and works the same wherever you shop," Apple says on its website. "Easy-to-browse shelves serve up popular music, movies, TV shows and more. And all the features you know and love are even easier to get to. It's the best kind of shopping -- simple."
© Copyright IBTimes 2022. All rights reserved.
FOLLOW MORE IBT NEWS ON THE BELOW CHANNELS