Despite Billion Dollar Revenues, Spotify Remains In The Red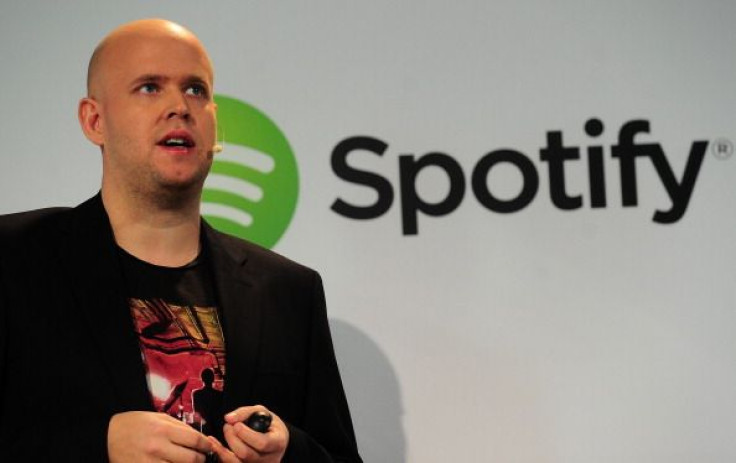 Spotify is an unprofitable billion-dollar business. Earnings documents filed in Luxembourg show the streaming music service's revenues jumped 45 percent in 2014, to more than $1.1 billion, according to Reuters. But its losses leapt more than 80 percent, to over $185 million (165 million euros), a slide the company attributed to investments in product development and an increase in staffing.
Over the past couple of years, revenue growth has not been the problem for Spotify. It has more than tripled its number of paying subscribers since 2012, and more than 15 million people now pay monthly fees for unlimited access to its catalog. It has also greatly increased the kinds of ads it's able to serve customers using its desktop and mobile apps.
But because of agreements locked in with label and music publisher partners, 70 percent of Spotify's revenues go directly to the music rights holders. With those strictures in place, Spotify's hopes for profitability rest on two things: scaling up to the point where it can turn a profit on the remaining 30 percent of revenues or diversifying its income streams.
The past few weeks have shown that Spotify is pursuing both aggressively. In a bid to grow its subscriber base, it launched a three-month trial that allows people to try its premium service for three months at a cost of just $0.99, and earlier this week, reports surfaced that the company is pursuing plans to move into original video programming. "The idea of moving into video, or moving into other product categories is an excellent idea," said Andrew Sheehy, chief analyst at Generator Research. "When you have a loyal customer base, you should sell more to that customer base."
Web video, an area of content that has been growing like crazy, offers a chance for Spotify to sell advertising that's much more expensive than most of the other ad products it currently offers. Though Spotify makes the overwhelming majority of its money – more than 92 percent, according to Generator Research – from subscriber fees, moving into video will enable it to get away from the relatively tepid growth seen in the music streaming ad space.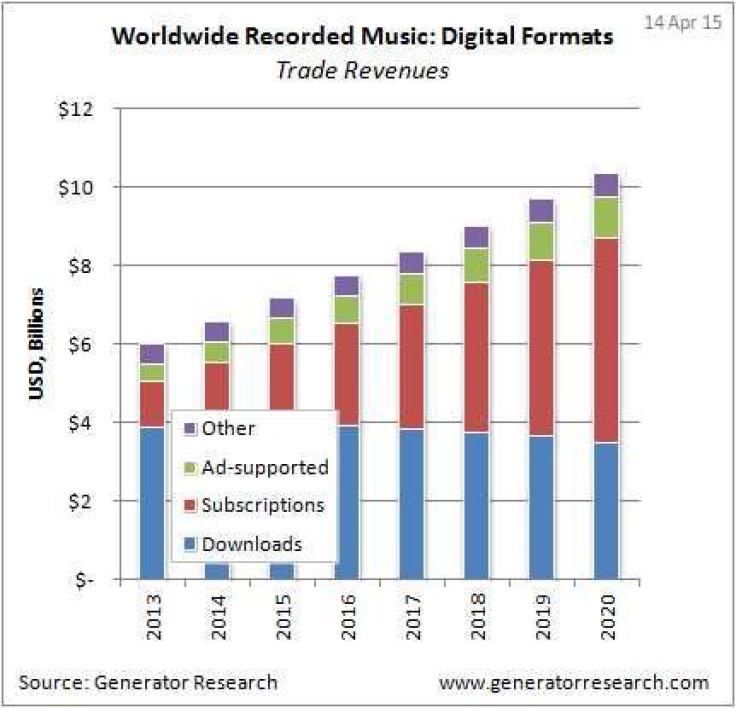 Whether either of these plans will bear any fruit remains to be seen. "This is not an existing, proven business model," Sheehy said. "The sector is in a headlong rush to achieve scale. The assumption is that with scale will come this magical point where profits are possible.
"But it may not be possible for the company to make money, ever."
© Copyright IBTimes 2023. All rights reserved.