Apple Watch Tip: How To Upgrade To New Smartwatch
KEY POINTS
Apple is expected to release new Apple Watch models soon
But upgrading to the new device doesn't just stop at purchasing the smartwatch
They will need to set it up properly to make it easier for them to upgrade
Apple is expected to release a new Apple Watch model soon. The new Series 6 is believed to feature better specs and features compared to the currently existing ones in the market.
Those who are looking forward to getting the new device, however, will need to do more than just buy it when it gets released. Buyers will need to upgrade to the new wearable properly.
Upgrading
Upgrading to a new Apple Watch requires backing up the old Apple Watch, unpairing it from the iPhone and then pairing the new device to the handset. Of course, to do this, users will need both Apple Watches, the paired iPhone and their Apple ID and password.
Preparing the old Apple Watch
Users will need to prepare the older Apple Watch.
First, users should place the wearable and the handset near each other, then launch the Watch app on the iPhone.
Second, once the app is up, users should tap on the name of the Apple Watch, tap on the "i" button that appears, tap on Unpair Apple Watch, confirm the unpairing and provide their Apple ID and password when prompted.
This process will back up Apple Watch data so that it can be moved to the new wearable. This process will take time, depending on the amount of data being copied. The backup will not include certain data, such as information of the credit or debit cards used with Apple Pay.
Preparing the new Apple Watch
Now, users will need to move to the new wearable.
First, hold the new Apple Watch next to the iPhone, then press and hold the Digital Crown.
Second, line up the graphic shown on the Apple Watch screen with the viewfinder image shown on the iPhone display. This will pair the two devices together.
Third, after pairing the two devices, users will be prompted to Restore from Backup. Select the most recent backup so that the last settings saved on the older Apple Watch will be moved to the new one. This will make transitioning from the older device to the newer one easier.
Lastly, users should tap on OK when asked about Shared Settings. This will let the Apple Watch adopt the language and region settings used on the iPhone.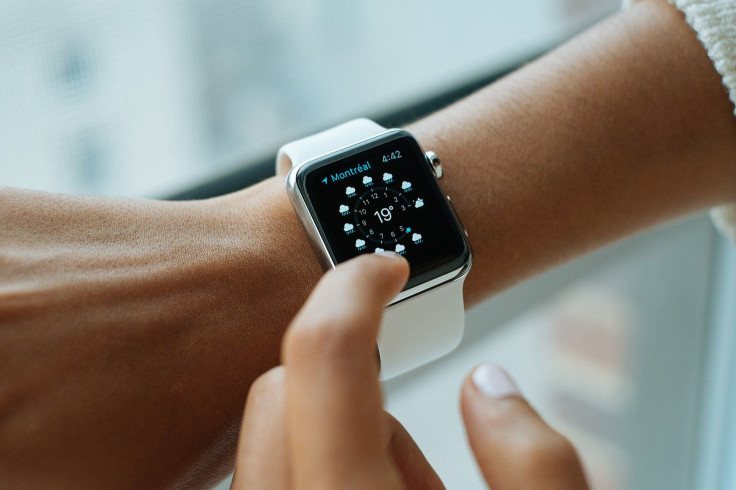 © Copyright IBTimes 2023. All rights reserved.