Apple WWDC 2013: Live Coverage Of The Keynote As It Unfolds, Plus Predictions For Monday's Event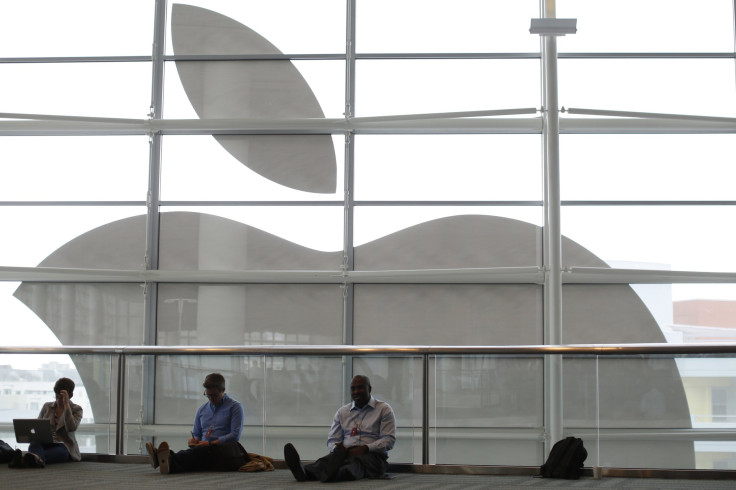 All eyes are on Apple Inc. (Nasdaq:AAPL) as the prominent technology company prepares to kick off the 2013 Worldwide Developers Conference (WWDC) with its annual keynote address, which begins promptly at 10 a.m. PST. from San Francisco's Moscone West Convention Center. At the keynote, Apple CEO Tim Cook is expected to take the stage to help announce, among other things, new iOS and Mac OS X software, some potentially exciting hardware announcements surrounding the Mac, the company's long-awaited music streaming service iRadio, and a few potential surprises.
If you're looking for live coverage of the event as it happens, look no further. We'll be updating this page with links to our separate articles on WWDC 2013, and below that, we have a full preview and predictions for everything we expect Apple to announce at WWDC 2013. Please enjoy.
WWDC 2013: A Visual Guide To iOS 7
WWDC 2013: 'iRadio' Unveiled As iTunes Radio
WWDC 2013: All About OS X 'Mavericks'
WWDC 2013: Apple Unveils Completely New Mac Pro
WWDC 2013: Our Live Blog, With Up-To-The-Minute Updates
WWDC 2013: 3 Ways To Live Stream The Keynote
WWDC 2013: 5 Announcements We're Putting Our Money On
WWDC 2013: 5 Predictions for iOS 7
WWDC 2013: A Preview Of The Apple Keynote
Once Apple rattles off some sales and usage statistics to impress the WWDC crowd, the company will indeed introduce the next-generation software for Macintosh computers -- OS X, likely 10.9, but possibly 11.0 -- and the iOS family of mobile devices, which includes iPhone, iPad and iPod touch, as confirmed by the various colorful banners erected around the Moscone West Convention Center late last week. Apple is also said to have a number of surprises in store for the keynote, including its long-awaited iRadio music streaming service, new Mac desktops and laptops, and even a redesigned 9.7-inch iPad ("iPad 5").
First, let's start with iOS 7. Apple has released a new iOS each year since the first iPhone went on sale in 2007, and WWDC 2013 will be no different. But unlike in past years, where iOS 5 and iOS 6 made major additions to the iPhone and iPad experience without affecting its overall look and feel, iOS 7 is expected to introduce major visual and functional changes to the ecosystem for the very first time.
Since Apple showed the door to its longtime iOS chief Scott Forstall in October, lead designer Jonathan "Jony" Ive has taken over "human interface" duties at the company. Ive has reportedly spent a great deal of time redesigning iOS for iOS 7, removing many of its skeuomorphic aspects -- those ornamental elements that serve only as decorating metaphors, like the lines on the yellow Notes app and the green felt texture on the Game Center app -- and replacing them with "flat," simple features and textures. For more on iOS 7, check out some alleged screenshots of the new mobile OS in action, the 11 features we're hoping to see in iOS 7, as well as the 9 improvements to Siri we're hoping to see when Apple unveils iOS 7 at WWDC 2013.
While iOS 7 may be the most popular portion of today's keynote, many longtime customers are looking forward to the latest release for Mac OS X, either 10.9 or 11.0. We don't know the name of this year's build -- whether it's a big cat for OS X, or a new ocean-centric naming scheme based on those OS X wave banners erected late last week -- but we do know that Apple has been working on this build for quite some time, which leads one to believe Apple may be ready to enter OS 11.x. According to 9to5Mac, Apple began developing Mac OS X 10.9 (or possibly OS 11) simultaneously with last year's OS X Mountain Lion, which similarly sought to integrate more iOS features into the Mac experience, such as the Notification Center, Notes, Reminders and Dictation, as well as document synching in iCloud.
As Apple continues to tie iOS and OS X closer together, many expect the company to release Siri and Apple Maps -- its two most-used applications on iOS -- in Mac OS X 10.9, and introduce iBooks and Newsstand to the Mac, while ensuring the new Mac design mirrors the new simplified experience in iOS 7. Apple is also expected to gift some of its power users with some added functionality in the Finder, as well as with the ability to port full-screen applications to multiple displays.
In other software news, WWDC 2013 is expected to be where Apple finally introduces its iRadio music streaming service. In 2012, iRadio rumors heated up and suddenly dissipated as deals with the major record companies reportedly stagnated. Then, in January, BTIG analyst Richard Greenfield said the iRadio was back on, and that Apple was close to finishing its Spotify-like music-streaming service, which is said to communicate with a user's iTunes Store account and Genius software to suggest music for listening or purchasing.
While it's unclear whether the iRadio service will be free or require a subscription, Apple is said to have incorporated its iAd advertising platform to then share part of the ad revenue with the record labels. With the last of the major record companies signing on a few days ago, it looks like Apple is finally clear to introduce the iRadio at the WWDC 2013 keynote on Monday, according to AllThingsD. Not so coincidentally, the Sony Corp. (NYSE:SNE) was also the final holdout when Steve Jobs originally tried to seal the deal with the iTunes Store.
Moving from software to hardware, we've heard Apple will introduce several new Macs at WWDC 2013, including upgrades to its MacBook Air and Retina MacBook Pro lines, as well as a completely redesigned Mac Pro, as described by last week's MacRumors report. We're frankly surprised Apple hasn't released the new Mac Pro even sooner, considering how Apple can no longer sell the computer in Europe, given a new regulatory guideline that went into effect on March 1. Regarding specs of these computers, we're not sure what to expect regarding Apple's only tower desktop in the Mac Pro, but we have heard Apple will endow its newest MacBook Air and Retina MacBook Pro with the new fourth-generation Haswell processors from Intel Corp. (NASDAQ:INTC), while making the 13-inch Retina MacBook Pro a bit thinner, too.
We don't honestly believe we'll see more hardware at WWDC 2013 besides new Macs, but there is a slim chance Apple will announce its fifth-generation iPad at Monday's event. That said, rumors of the tablet have been floating around for months, and one case maker -- citing "inside sources" -- has gone all in on iPad 5 rumors by launching new iPad 5 cases based on rumored specifications long before the tablet is even announced. The iPad 5 is said to be a bit shorter and narrower than the iPad 4, and to be built similar to the iPad mini, with a dark aluminum finish, tapered edges and extremely thin side bezels, which reduce the overall size of the tablet without affecting the 9.7-inch Retina display. We've been hearing about this iPad for months, so it's possible Apple will simply release this redesigned tablet to accompany the release of iOS 7.
But if you thought seeing a new iPad at WWDC 2013 was a long shot, there is a chance, albeit minuscule, that we will finally get a first peek at the iWatch, Apple's take on the superspy wristwatch that has been rumored for some time now. By choosing to unveil the iWatch at WWDC, Apple would once again be a major attention stealer for the next six months until its alleged release date in late 2013 -- just in time for the holidays.
The Apple iWatch will reportedly work with one's iPhone or Android smartphone via Bluetooth to essentially work as an extension of one's phone, but with added abilities to track one's general exercise and provide important user feedback. But with the iOS at one's fingertips, the iWatch could also control one's music and various notifications from the phone's apps, such as its calendar, Facebook or Twitter, directly on the watch's tiny display. With Bluetooth leveraging most of the functionality to one's smartphone, plus the ability to store data in the cloud with iCloud, an iWatch wouldn't need massive storage in order to use Siri, Apple Maps or even FaceTime. Ever since the Kickstarter-funded Pebble E-Paper Watch proved last April there's a huge market -- to the tune of $10 million -- for wearable devices that sync with one's smartphone, everyone and their cousin is working on a smart watch. Now, it's all about who unveils it first, and also who unveils it best. With rivals Google Inc. (Nasdaq:GOOG) and Samsung Electronics Co. Ltd. (KRX:005935) allegedly beginning work on their own smartwatches, Apple has reportedly begun the process of producing 1.5-inch organic light-emitting diode (OLED) touch-sensitive displays to build roughly 1,000 units of the iWatch, which isn't nearly enough for mass production, but is enough for a small-scale trial, or possibly even an unveiling. With its release date expected this year, Apple could cause jaws to drop by unveiling this enticing wearable device at WWDC 2013 in advance of a full iWatch announcement just before its alleged November release date.
Are you looking forward to the WWDC 2013 keynote? Are you more interested in updates to the iOS or OS X lineup? What products are you hoping Apple unveils? Let us know in the comments section below.
© Copyright IBTimes 2023. All rights reserved.
FOLLOW MORE IBT NEWS ON THE BELOW CHANNELS