Apple's iPad Book Ban Violates The Hippie Spirit Of Steve Jobs: Author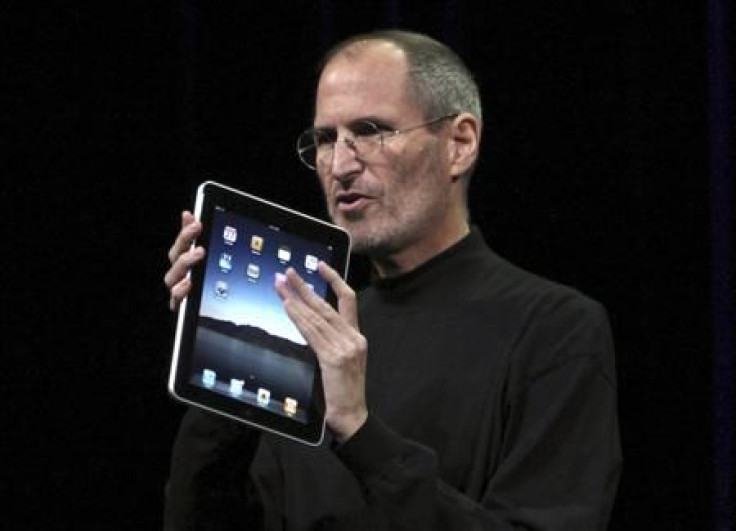 A bestselling Danish author is stepping up his fight with Apple Inc. (Nasdaq: AAPL) after the tech giant repeatedly banned his books from its iBookstore sales platform.
Peter Ovig Knudsen, a veteran journalist and documentarian, has been trying for more than a year to get Apple to sell digital versions of his popular books "Hippie 1" and "Hippie 2." The books are a two-part retrospective chronicling Denmark's counterculture in the late 1960s and early 1970s.
Canada's Globe and Mail newspaper reports that Apple banned the books because they contain photographs of nude men and women, a violation of the company's policy prohibiting sexually explicit content. Apple's iBookstore sells e-books for iPads, iPhones and other devices running its iOS software.
Jens Lauridsen of Gyldendal Publishing, which publishes the "Hippie" books, told the Globe and Mail that he did not believe the nude photos would be an issue. "[Apple's] guidelines prohibit sexual content or imagery aimed at creating sexual arousal," Lauridsen told the paper. "But our books are in no way pornographic or intended to create sexual arousal."
At the center of the controversy are 47 photos featuring nude or partially nude images of counterculture youth taken during the era. Fourteen of the images are journalistic photos taken by Gregers Nielsen, whom Knudsen describes as "perhaps his generation's greatest documentary photographer." The remaining 15 photographs are reproductions of works created by the acclaimed Danish artist Bjorn Norgaard.
Hardcover versions of the "Hippie" series have made it to No. 1 on Danish bestselling lists for nonfiction.
As a tongue-and-cheek retort to Apple's decision to ban the series, Gyldendal resubmitted the books with the youths' breasts and genitals obscured by large red apples. The censored books were briefly approved, only to be yanked again from the iBookstore a few days later. Additionally, Apple delisted previously approved "Hippie" apps, which the publishing company had created for a cost of about $30,000. Apple gave no explaination for the removal. Some commentators, meanwhile, suggested that the move might have been in retaliation for the publishing company's cheeky self-censorship.
This is not the first time Apple has come under criticism for its book-censoring policy, which many see as arbitrary and unnecessarily stringent. Most recently, the company caught heat for censoring the title of "Vagina," a new book by the feminist writer Naomi Wolf. Apple redubbed the book "V***a," and censored the word vagina throughout the book's description.
Knudsen, meanwhile, is not taking the "Hippie" ban lying down. Earlier this month, the author sent an open letter to Uffe Elbaek, the Danish minister of culture. Knudsen voiced his concern that Apple's iBookstore will one day dominate e-book sales in much the same way that iTunes dominates music sales, thereby dictating terms for a large share of Denmark's e-book market. Under such a scenario, Knudsen wrote, Apple's policy of banning or censoring books it deems explicit would significantly restrict access to such books throughout the country.
What's more, Knudsen wrote, Apple's stogy, closed-off policy is in direct opposition to the free-spirited ethos of the company's late founder. "Steve Jobs marketed himself as a child of the hippie movement," Knudsen wrote. "Jobs has said that he got some of his most important insights from LSD and was driven by the desire to ensure peoples of the world easy access to art and knowledge. Our experience shows the exact opposite."
Knudsen added that he has been trying in vain to negotiate with Apple since the fall of 2011, when "Hippie 1" was first released.
"All inquiries remained unanswered or have been rejected," he wrote. "Apple acts as a closed fortress, which apparently neither feels interested in or committed to dialogue with customers and artists."
FOLLOW MORE IBT NEWS ON THE BELOW CHANNELS