Apple's not so secret weapon in the tablet market
Critics have denigrated Apple's market success to savvy marketing. They forgot to mention an even savvier and exclusive marketing channel.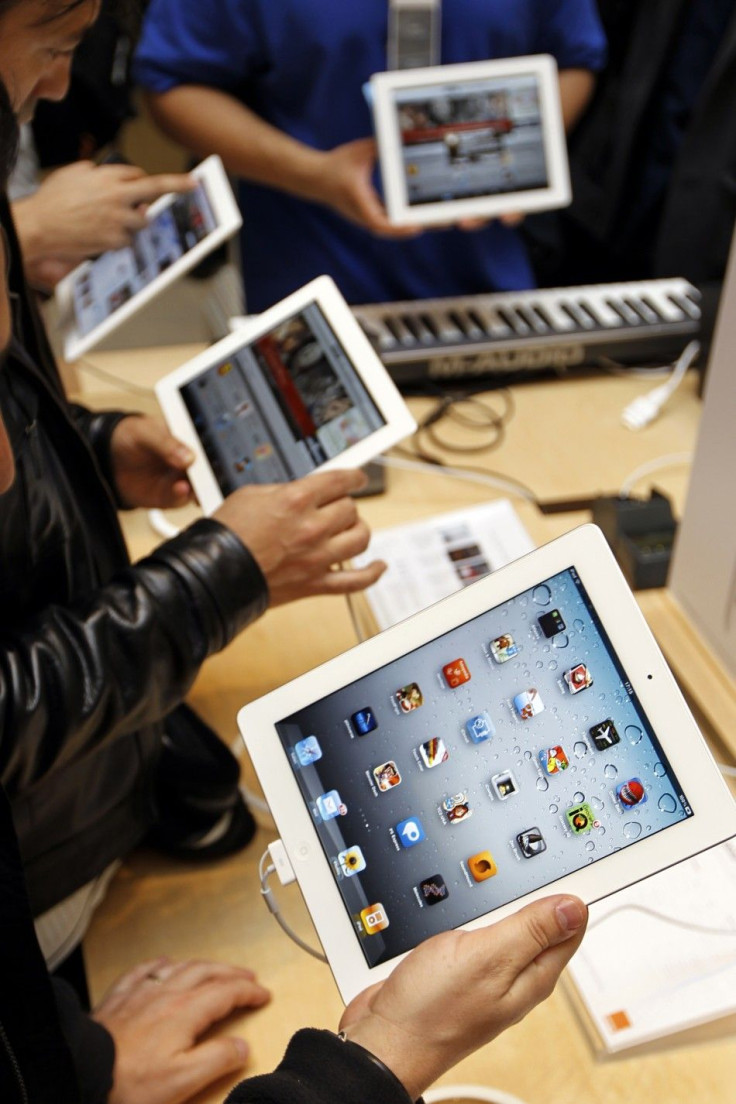 Most tablet makers are building the wrong field of dreams and at least one CEO has got himself separated from his company for it. It is plain for all to see that Apple's field of dreams is their network of dedicated Apple stores worldwide.
This might even be the reason why Apple will own the tablet space for the foreseeable future. Richard Shim, senior analyst at Displaysearch, wrote in this blog about the exigencies of selling a product like a tablet through a traditional retail chain such as CostCo, Best Buy or even wireless carriers.
According to Shim, tablet makers and retailers are having trouble categorizing tablets and properly marketing the devices to consumers. This isn't the first time technology companies have had issues with selling new devices to consumers, but the longer it takes for brands and retailers to figure it out, the longer it will take for a viable competitor to challenge Apple's dominance in this category, Shim said.
According to Shim, this also highlights Apple's distinct advantage when it comes to distribution and is likely to continue to be the case going forward. Apple's retail environment is able to not only better explain its tablet to consumers through dedicated sales people, but Apple also captures more margin than competitors who have to share margin with retail partners. This makes it tougher for rivals to compete on price and awareness, which is especially important as we move further and further into a new era of computing where the traditional lines of definition and differentiation are blurring.
The confusion regarding how to classify tablets isn't just limited to distribution. Internal groups within brands are in conflict as to which product group owns the devices. In the case of Samsung, the mobile PC groups have been fighting over who gets to claim ownership of the tablet space.
And this 'tentativeness' has seemingly reached corporate boardrooms. Acer's former President and CEO Gianfranco Lanci, intent to lead his company's charge into the mobile computing segment, had been asked to stand down by the Acer board. Interim CEO and Acer Chair JT Wang announced a return of emphasis to the company's PC roots as it gathers itself up for another foray into the mobile market.
Apparently, we are not about to see a repeat of the Android ambush of the smartphone market. A segment where the combined, price, savvy marketing, and modulated supply releases of the iPhone created so much aspirational demand in the market that buyers simply surged at the chance to buy what was perceived to be an equivalent product at lower prices. This happened because everyone knows how to use a phone. Whatever else the device does was secondary.
Not so in the tablet space. When a slew of manufacturers trotted out their Android tablet prototypes during the CES show two months ago, pundits were happy to toll the death knell for the Apple's iPad. Now they are discovering that simply making the thing does not guarantee that it will sell–much to the chagrin of Motorola and its Xoom product. With the Xoom for example, sales staff who are asked to explain why it costs more than an Ipad 2 might not be convincing enough.
Non-Apple brand tablets are also going to have to compete among themselves first before they can take on the iPad–especially in retail outlets. Contrast this to walking into an Apple store where the upscale architecture and store design clearly tells the customer where he is and what he is there for. iPads are on display in their multitudes, and store staff can clearly explain and demonstrate why the thing is in such demand.
Motorola's Xoom is only the first to face these problems. Soon RIM's Playbook, and HP's TouchPad will hit the shelves and unless they can do something drastic over the short term, it might remain to be an iPad market. But not because they did not build a good product.
© Copyright IBTimes 2023. All rights reserved.