For Apple's Tim Cook, Being Gay In The US Is No Big Deal, But What About Foreign Markets?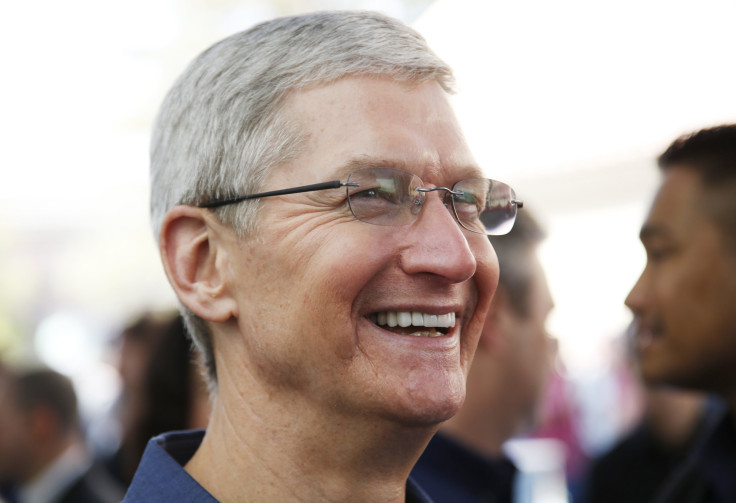 For Apple CEO Tim Cook, coming out was a momentous occasion as he made it clear that he was "proud to be gay." And he did it in a country where societal attitudes have shifted favorably for the gay community in recent years, where over 89 percent of Fortune 500 companies have non-discrimination protection on the basis of sexual orientation, according to the Human Rights Campaign.
Yet Apple is not only an American company but a global one as well, with its iPhones, iPads and Macs reaching hundreds of millions of customers around the world. While many celebrated Cook's public declaration in the U.S., there was brief concern about how his actions may affect the company's business overseas.
In India, United Arab Emirates, Iran and a number of other countries, being gay is illegal. And in Apple's third-largest market, China, gay relationships are stigmatized but aren't prohibited, except in the case of same-sex marriage. Despite cultural stigma, Cook's essay in Bloomberg Businessweek has received mostly positive comments on the country's social network, Weibo.
For markets such as Iran and other countries where being gay is looked down upon or illegal, Creative Strategies principal strategist, Ben Bajarin, doesn't believe it will affect Apple at all, since the company is just starting out in those countries. "It's not a gigantic market for them yet, so you have to wait and see how things play out there," Bajarin said.
Back in the U.S., many believe his actions will have little if any negative impact on the global market as he continues to lead the most valuable company in the world.
"American businesses have led on issues of LGBT equality for years now," HRC vice president of communications, Fred Sainz, said. "So the fact that a CEO has come out is not going to change the dynamics of American products being welcome overseas."
Brand management experts shared a similar view, in that Apple's brand is seen as more powerful than any potential cultural backlashes. For them, it comes down to Apple's emotional connection to its customers, which they believe takes greater precedent over cultural views.
"Apple has done a great job with humanizing the brand," Deep Focus founder and CEO, Ian Schafer said. "It has a lot to do with people feeling a kinship with the company. I think it does have a reputation of doing things that are good for its customers. That's a very human characteristic."
And connecting with its customers is something Apple has continued to excel at, with over 64 percent of its sales coming from countries outside of North and South America, which accounts for $117 billion in revenue. While many don't believe that Cook's actions will have any negative effect on its market abroad, some believe it will have a significant cultural impact in the personal lives around the world.
"There are countless of individuals across the world that are struggling with their sexual orientation or their gender identity," Sainz said. "And with Tim Cook coming out today and sharing that important part of his humanity with us, it sends a very important message to those across the world that there's hope for them--that they can in fact lead successful lives."
© Copyright IBTimes 2023. All rights reserved.