Apple's Upcoming iMac Could Have Revamped Keyboard With Touch Bar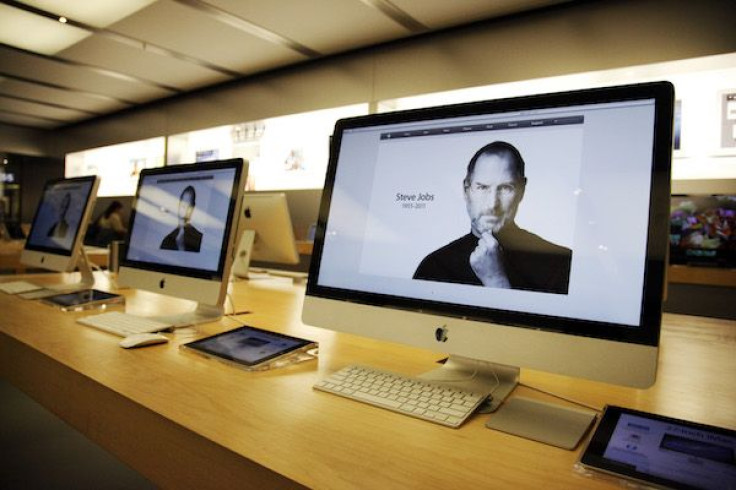 After introducing the dynamic secondary display in last year's MacBook Pro laptops and marketed it as the Touch Bar, Apple could be working on bringing this technology to its iMac keyboard. Recently, Samsung's biggest rival came up with patent applications that detail an iMac keyboard having an extra feature called Adaptive Input Row, which looks and functions like the Touch Bar.
On Monday, Patently Apple learned of three new Apple patent applications that contain information about a "Keyboard with an Adaptive Input Row." Based on the descriptions of the new row, it will be placed above the alpha-numeric keys as replacement to the traditional function keys on the user-input device. The documents also mention that the touchscreen panel would be capable of performing the same functionality as the traditional function keys and even more, since it is designed to expand or change to diverse sets of commands and functions.
Because of the obvious similarities to how they function and look, it's clear that Apple's Adaptive Input Row in the new patent applications is the same thing with the current MacBook Pro's Touch Bar. An illustration that's part of the documents shows an iMac desktop standing in front of a keyboard with the OLED strip atop the alpha-numeric keys. Other details found in the patents pertain to the materials and their arrangement to make the setup work in the iMac keyboard.
READ: Why is Apple refunding Workflow users?
The appearance of the new Apple patents on the U.S. Patent & Trademark Office's site comes just days before word about the Cupertino giant's private meeting with journalists surfaced online. During the said meeting, Apple's Senior Vice President of Software Engineering Craig Federighi said that new iMacs are in the works. According to him, the new iMac desktops that will be released later this year are designed for professional users.
Federighi did not spill the beans on what changes consumers can expect from the next-generation iMacs, but he did share that Apple is pushing the iMac to be a high-performance pro system that's intended mainly for the professional market, as per Apple Insider. It isn't clear if part of this new approach would be the addition of the Touch Bar onto the al-in-one computer's keyboard.
© Copyright IBTimes 2023. All rights reserved.
FOLLOW MORE IBT NEWS ON THE BELOW CHANNELS