'Apprentice' Star Presents Evidence On Trump Sexual Assault Allegations
Summer Zervos, the former "Apprentice" contestant who is suing president Donald Trump for defamation, on Thursday presented more evidence in a new court filing to prove her claim Trump sexually assaulted her in 2007.
On Jan. 17, 2017, Zervos filed a defamation lawsuit against Trump after he publicly stated Zervos lied when she said he forcibly kissed her, fondled her breasts, and thrust his genitals at her inside his room at the Beverly Hills Hotel. Zervos' lawyer also filed a subpoena for "all documents concerning any woman who asserted that Donald J. Trump touched her inappropriately."
In March 2018, a New York Supreme Court judge allowed Zervos' defamation lawsuit against Trump to proceed. And this March, a New York appeals court rejected Trump's argument the Constitution makes him immune from state lawsuits, clearing the way for Zervos' defamation lawsuit.
Zervos' lawyer, Mariann Wang, said her client contacted lawyers about the allegations in 2011 and informed Fox News about the matter in August 2015.
"The fact that plaintiff sought legal counsel in 2011 and spoke about this to others including a news organization -- years before the events of 2016 at issue in this case -- strongly supports the inferences that her core narrative is true," states the filing that also cites emails and calendar entries to back up this claim.
Wang pointed out Zervos reported Trump's alleged sexual assaults to family members and close friends immediately after they occurred. She also said Zervos considered taking legal action years before she finally filed the defamation lawsuit against Trump.
Zervos also "reached out to multiple lawyers back in 2011, including to Gloria Allred, whose records reflect that contact," noted Wang. Allred represented Zervos during her October 2016 news conference where she first accused Trump of sexual assault. Allred is no longer Zervos' lawyer.
The new filing includes an email with the subject line, "Trump Hit On Me," to Fox News dated Aug. 9, 2015 in which Zervos writes Trump acted inappropriately towards her.
"I was on the Apprentice. After the show was completed, Trump invited me to a hotel room under the guise of working for him. He had a different agenda. Please contact me to speak further as I have tried to make contact," said Zervos in the email.
Wang contends Zervos' account has been corroborated "in close detail" by documents from Trump's own files during the discovery process. She specifically cited calendar entries and itineraries from late 2007 through early 2008, which is the period during which Zervos says she was assaulted by Trump.
Wang argues these documents "line up with Zervos' detailed public account with striking accuracy."
Trump's lawyer brushed aside Wang's argument in the new filing.
"Ms. Zervos' claims are entirely meritless and not corroborated by any documents," said Marc Kasowitz, founding partner of Kasowitz Benson Torres LLP.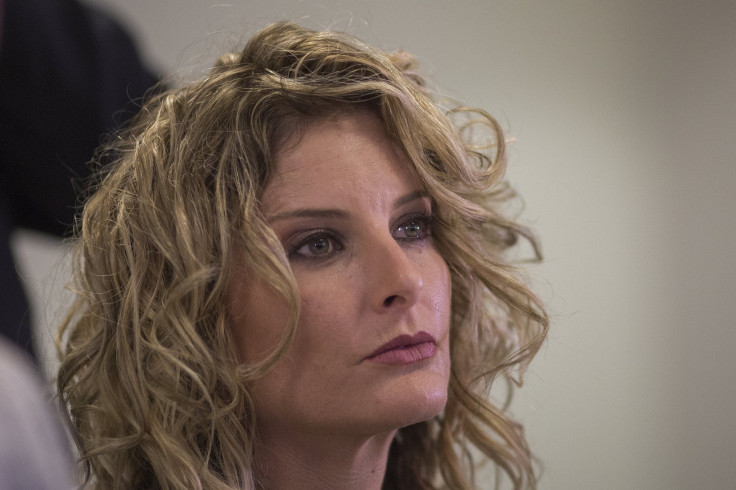 © Copyright IBTimes 2023. All rights reserved.