Arcade Fire Debut New Song On 'Saturday Night Live,' Perform In A Skit [VIDEOS]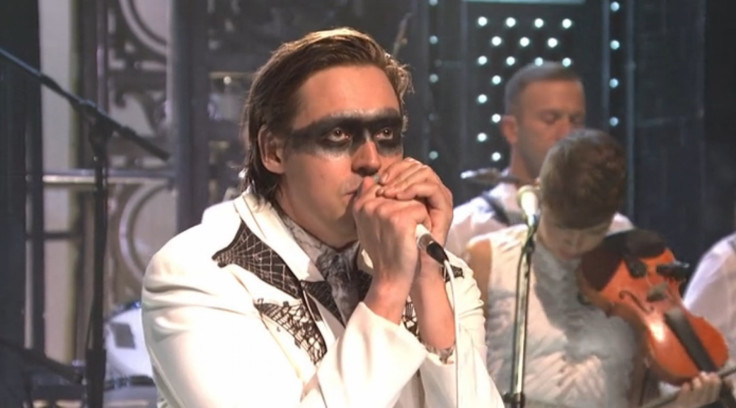 Arcade Fire was the musical guest for the season premiere of "Saturday Night Live," on Sept. 28. The show was hosted by Tina Fey, and Arcade Fire performed two songs off their coming album, "Reflektor."
During their time on "SNL," Arcade Fire performed the title track "Reflektor" and debuted a new song, "Afterlife" and also participated in a skit. "SNL, which lost cast members Bill Hader, Jason Sudeikis and Fred Armisen" after last season, was poking fun at itself during the segment, a game show parody titled "New Cast Member or Arcade Fire?" The game show was hosted by Kenan Thompson, and Tina Fey was the contestant tasked with figuring out who was a new "SNL" cast member and who was a member of Arcade Fire.
After "SNL," NBC aired a half-hour Arcade Fire concert special, which can be viewed below, featuring footage shot earlier this month. Arcade Fire's "Reflektor," the band's fourth album, will be released on Oct. 29. The band released an interactive video for the title track as well as a more conventional video directed by Anton Corbijn. Arcade Fire will also be contributing music to Spike Jonze's coming movie "Her."
© Copyright IBTimes 2023. All rights reserved.