Are Boys Really Better At Math Than Girls? Male Students Outperform In Science Tests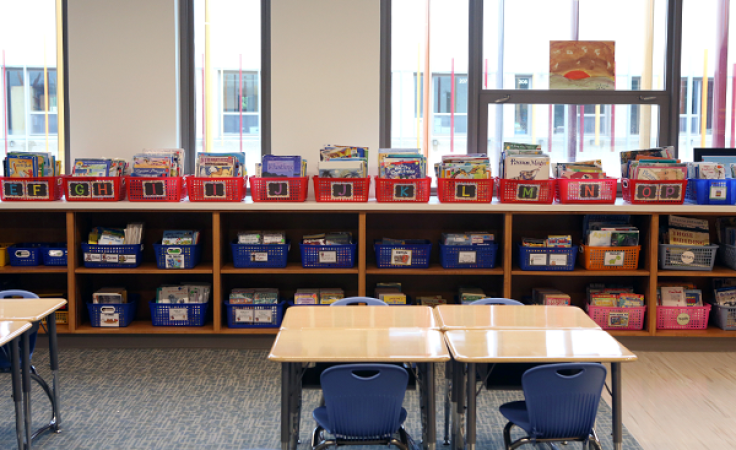 It's an old saying that anything boys can do girls can do better, but that may not actually be true when it comes to math and science. Results released this week from the 2015 Program for International Student Assessment showed 15-year-old male students still outperformed girls in the two subjects.
The annual Trends in International Mathematics and Science Study (TIMSS) released in Education World journal Tuesday further examined the educational differences in male and female students and found that boys scored 30 points higher than girls in math and outscored girls by 46 points in science at the 12th-grade level. The data, comprised of international tests and surveys conducted by the Organization for Economic Cooperation and Development, showed the gap to be closing in at the 8th-grade level, where there was no difference in scores between boys and girls in math and only a five-point difference between boys and girls in science.
The OECD blames the difference in math and science scores among boys and girls on a "lack of self-confidence" within female students. The research showed that girls had more positive attitudes toward school, got more homework done and read books for pleasure more often than boys did. There were also fewer girls underachieving in school overall compared to boys. However, girls expressed anxiety when solving mathematical and science-related problems.
The OECD said that lack of confidence toward math and science in female students could be due to low expectations among teachers and parents. Not to mention the lack of encouragement girls were given to pursue careers that require math and science skills, like engineering, in which females only make up about 14 percent of the U.S. workforce, according to the Congressional Joint Economic Committee.
When it comes to global student achievement, mathematics literacy scores were significantly lower in U.S. students compared to international scores, the report released on Tuesday said. Of the 73 countries reviewed by the Program for International Student Assessment, the U.S. ranked 40th.
The international assessment analyzes reading, math and science literacy in 15 year olds every three years. The latest findings showed that literacy levels hadn't changed much between boys and girls since the last assessment. Altogether, U.S. students on average scored 496 in science and 470 in math in 2015.
The overall scores of American children were lower than literacy scores in other countries, particularly Singapore, which lead the pack scoring 564 in math and 556 in science. Although Massachusetts, North Carolina and Puerto Rico test scores were separated from the U.S. average for international benchmarking purposes, In the United States, students in Massachusetts still performed the best in each subject on average.
Educational experts had mixed views on the implications of the results. National Center on Education and the Economy Marc Tucker told the Washington Post that the results could lead to poorer countries eventually becoming more powerful forces against the U.S.
"The United States cannot long operate a world-class economy if our workers are, as the OECD statistics show, among the worst-educated in the world," he said, adding, "Chinese workers are vastly better educated than the typical American worker and willing to work for one-fifth of what the equivalent American workers are willing to work for. That is a proposal for economic disaster."
Yong Zhao, a University of Kansas School of Education professor, told the Post that the test results only tell "how well these students took the test."
"Whether that performance has anything to do with real life or the quality of education, we don't know. There's no other evidence. We don't have to really jump on this, let alone try to borrow policies or ideas from other places."
© Copyright IBTimes 2022. All rights reserved.
FOLLOW MORE IBT NEWS ON THE BELOW CHANNELS