Are Marine Recruiting Offices Safe? Tennessee Shooting Has Officials Considering Changes In Aftermath Of 4 Marine Deaths In Chattanooga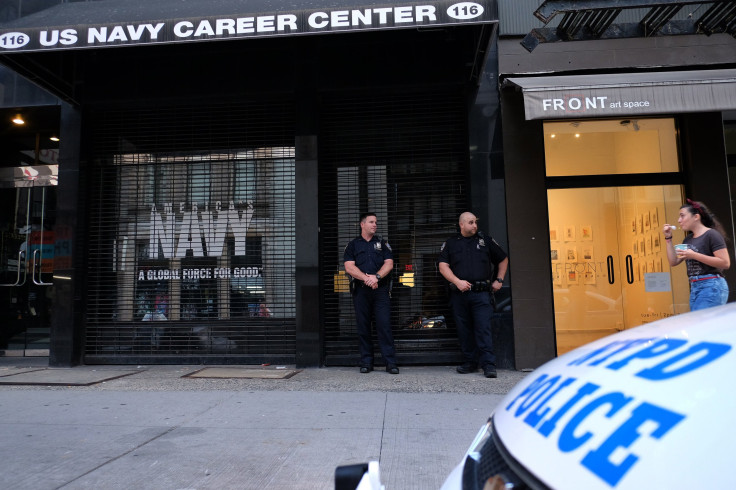 In the aftermath of the Thursday morning attacks in which a gunman drove from one military facility in Chattanooga, Tennessee, to another, shooting and killing four Marines and injuring others, military posts in the country are considering their security options. In high-profile military recruiting offices, like the one in New York City's Times Square, police presence and security has been boosted, but there hasn't been a nationwide alert to increase security detail elsewhere.
The New York Police Department released a statement following the attacks indicating that the force had dispatched an increased number of Critical Response Vehicles to vulnerable or high-profile military offices in the city. According to the statement, the city hadn't received any specific threats and city officials were in touch with Tennessee authorities, the FBI and the intelligence community.
A Marine recruiting officer in Phoenix, who asked to remain anonymous, told International Business Times that recruiting offices follow similar policies, regardless of location or local firearm laws. Current policy is that Marine recruiters remain unarmed at work; however, recognizing the increased risk to military officials, he said he could see the possibility of future policy changes.
"It falls in line with, you know, why you probably don't walk into work with a machete on your waist or an M16," the officer said. "Considering the environment that we live in and the business that we're in, specifically as Marines, that could potentially be subject to change." Right now, though, "you won't see a uniformed Marine in a recruiting office with a firearm on his waist."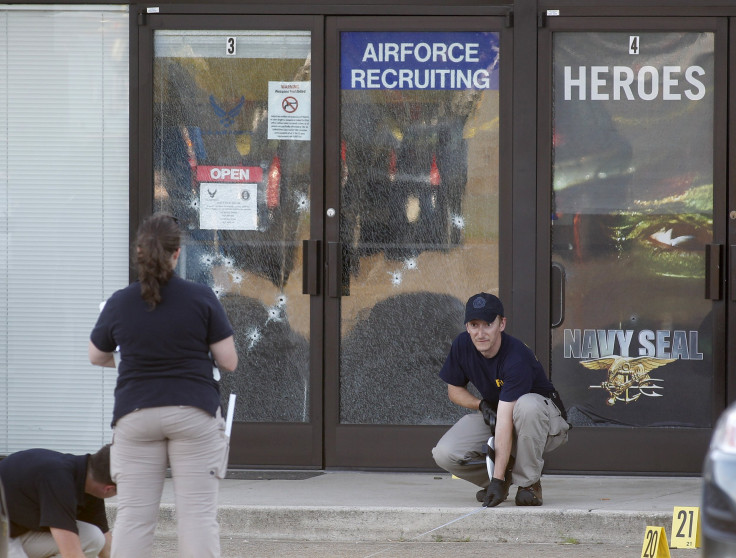 President Barack Obama indicated on Thursday that his administration and the military were considering security options going forward.
"We take all shootings very seriously. Obviously when you have an attack on a U.S. military facility, then we have to make sure that we have all the information necessary to make an assessment in terms of how this attack took place and what further precautions we can take in the future," Obama said. "As we have more information we'll let the public know."
It was not clear how many other recruiting offices around the country were beefing up security following the attacks. In San Diego, it was reported that military bases had not been instructed to increase security, according to the Times of San Diego.
"We're continuing to look into this incident, working very closely with both federal and local law enforcement agencies to determine exactly what happened and if we need to make any adjustments," a Pentagon representative told CBS.
Recruiting office security policy is determined by the Pentagon, and the measures are generally blanket security steps for all outposts. The Phoenix Marine said that standard protocol during an active shooter scenario like that in Tennessee Thursday is to conceal yourself and others as quickly and as best as you can. Often that involves getting on the ground and behind objects in the line of fire.
© Copyright IBTimes 2023. All rights reserved.