Are Meghan Markle, Prince Harry's Royal Baby Plans Infuriating Queen Elizabeth?
Prior to joining the royal family, Meghan Markle often shared details about her healthy lifestyle and dedication to fitness. A new report is now claiming the Duchess of Sussex and Prince Harry want the royal baby to adopt a similar way of life, which isn't sitting well with Queen Elizabeth.
After Meghan married Harry in May 2018, there were reports suggesting the 37-year-old hoped to modernize the monarchy. Although Meghan is still pregnant, Women's Day has reported she already plans to have her baby follow a vegan diet once it is born.
The article claims the diet would stray from Queen Elizabeth's values and has caused tension between the women. "The Queen won't have it," an alleged source told the publication.
"Meghan keeps pushing the boundaries with the Royals and it's not being well received, least of all by Her Majesty. Meghan seems to have little regard for royal traditions but bringing the baby up as a vegan simply won't be tolerated by the monarch."
The Queen's rejection of Meghan's plan to have the baby follow a vegan diet has reportedly taken a toll on her marriage. "It's created tense discussions between Meghan and Harry, who doesn't want to upset his grandmother," the insider explained.
"He's hoping Meghan will settle once the baby comes and he's putting this latest polarising idea down to heightened emotions while being pregnant."
Meghan and Prince Harry are expected to welcome their first child together in spring 2019. The palace has not acknowledged rumors suggesting Meghan and Queen Elizabeth are feuding over how the royal baby will be raised.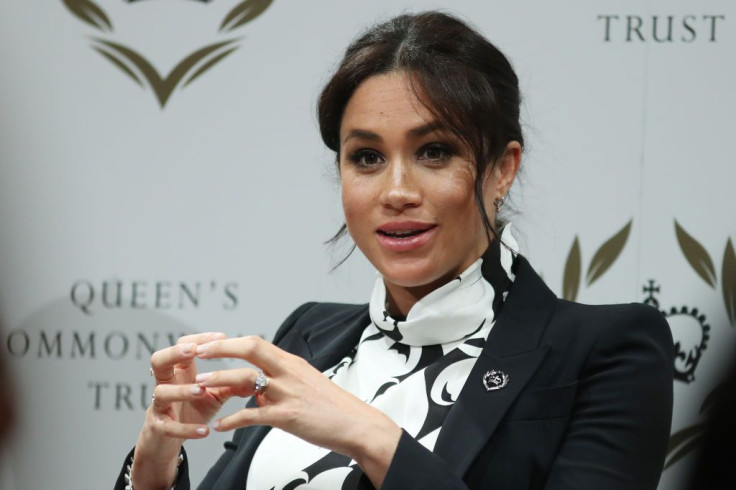 © Copyright IBTimes 2023. All rights reserved.